Event Details
Asia Securitization Congress 2015
JUN
25
2015
Securitization is a vital funding tool and a channel for borrowers to access the global capital market. Traditionally, it has contributed to funding real economy assets such as residential mortgages, auto loans and SME lending and other assets.
Even though the Asian securitization market has been through a tough time in recent years, it is showing a strong growth rates in the wake of the Asian Financial Crisis. In China, after years of trial and practice, the China securitization market has entered into a new era and its role has becoming increasingly important. At the end of 2014, China has issued worth more than 260 Trillion RMB in securitization products. In Singapore, commercial mortgage-backed securitization will benefit from higher economic growth. The CLO market will be supported mostly by the originator's need to refinance maturing deals, rather than for funding purposes. In other Asian countries, securitization is already in the development stage. Meanwhile, relevant supervisory policies and regulatory bodies are still need to be developed. In addition, securitization provides an important source for lenders of consumer loans, who will, as a consequence, lend more money to consumers.
Based in Shanghai China, Duxes Business Consulting Inc. is a joint venture and one of the industry leaders committed to providing professional business and management consulting services to businesses in China with foreign investments as well as international businesses that intend or plan to enter the China market. The Asia Securitization Congress, organized by the Duxes Business Consulting Inc. will take place from 25th June to the 26th June 2015.
With this in mind, the Asia Securitization Congress will be held at the InterContinental Grand Stanford Hotel in Hong Kong, China. This summit will examine policies and regulations and present at overview of the Asia securitization markets, drawing upon in-depth insights and sharing practical experiences from regulators and experts. This congress will attract over 250 participants representing the Asian securitization industry and other market leaders to explore best practices and create invaluable networking opportunities.
Register today and at http://www.duxes-events.com/AS/
---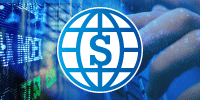 The Asia Securitization Congress will be held at the InterContinental Grand Stanford Hotel in Hong Kong, China. This summit will examine policies and regulations and present at overview of the Asia securitization markets, drawing upon in-depth insights and sharing practical experiences from regulators and experts. This congress will attract over 250 participants representing the Asian securitization industry and other market leaders to explore best practices and create invaluable networking oppo
---
Hong Kong | June 25-26, 2015 InterContinental Grand Stanford Hotel, Hong Kong
Back to event home