Event Details
Business Now Issue 5 2016
NOV
30
-0001
Chinese tourists want the biggest and the best. Who better to answer that call than US brands that share a love for the superlative? Hear what tourism brands such as Disney, Six Flags and Royal Caribbean are doing to feed the oh-so-hungry Chinese domestic tourism market, as well as representatives from US cities who are upping their offerings to better stand out in the competitive market for Chinese outbound tourists.
In this issue's in-depth interview, Sabine Hoppe of Siemens comments on the mounting challenges for export/import professionals. This month's member columnists take on millennials, small talk, integrity in leadership and cross-border e-commerce. Learn more about the AmCham China community and how it's changed over the last 35 years in this edition of the "Chamber Legacy" series. Lastly, we present what our community's business leaders are reading, all great books to change the way you do business and view the challenging environment in China.
---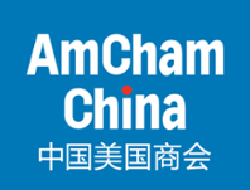 AmCham China organizes events featuring exclusive speakers and networking opportunities on an ongoing basis. Events provide practical, business-building information and insights on China's dynamic business environment, and are frequently organized in conjunction with AmCham China's member-led working groups, Chinese or US government officials, or other allied business groups.
---
Back to event home