Event Details
Business Now June 2015
NOV
30
-0001
The June issue of AmCham China's flagship publication, Business Now, takes a look at two big trends that are fundamentally changing the way Chinese tourists engage with the US.
First up, the cover story takes a closer look into how the mobile device in your hand (or on your wrist) revolutionizes how hotels and travel companies attract and cater to Chinese tourists. Read it to see what member companies Marriott and Qunar are doing.
Visas are the second factor shaking up the travel industry. The US and China reached bilateral agreements last November that allow travel visas to last up to 10 years. The increase in Chinese travelers coming to the US between 2006 and 2013 was 464 percent. The next five years may see an even more dramatic change.
Then, in a special report, the Government Affairs Team looks at the current plans to integrate Beijing, Tianjin and Hebei province into a regional economic hub. While integration could produce many positive outcomes – decreased congestion, distributed wealth throughout the region – concerns remain in regard to foreign investment.
The June issue also features an in-depth interview with Honeywell's Stephen Shang and a Style feature on biking in Beijing (check it out to see which former AmCham Chairman rolls into work on a beach cruiser).
---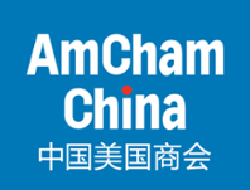 AmCham China organizes events featuring exclusive speakers and networking opportunities on an ongoing basis. Events provide practical, business-building information and insights on China's dynamic business environment, and are frequently organized in conjunction with AmCham China's member-led working groups, Chinese or US government officials, or other allied business groups.
---
Back to event home