Event Details
EURObiz - March/ April 2016
NOV
30
-0001
The Chinese Government understands that in order to ensure continued economic growth and raise living standards its economy must ascend the value chain, so it came as no surprise when the State Council announced the Made in China 2025 (MiC2025) initiative during the first half of 2015. As part of a larger, three-step plan that will run until 2049, the initiative aims to expand the manufacturing sector's capacity to innovate, fully integrate IT into industrial processes, build quality brands and strengthen links with the international advanced manufacturing industry. This issue of EURObiz explores the initiative in detail and identifies potential opportunities for EU companies operating in China.
Also featured in this issue:
China's 13th Five-Year Plan
Overcapacity in China
China's new online publication regulations
Manufacturing non-disclosure agreements
EURObiz contains articles and features that address the important issues affecting European businesses in China. Contributions are regularly submitted by Chamber members who are experts in their field. Become a member and make your contribution.
---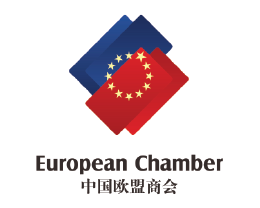 The European Union Chamber of Commerce in China was founded in 2000 by 51 member companies that shared a goal of establishing a common voice for the various business sectors of the European Union and European businesses operating in China. It is a members-driven, non-profit, fee-based organisation with a core structure of 43 Working Groups and Fora representing European business in China.
---
Back to event home