Event Details
How to Register a Foreign-invested Entity in China
SEP
12
2019
As the beginning phase of foreign investors entering China, corporate registration is a crucial step. Even though it has a tendency to be simplified, it still can be intimidating and complex for some investors who has never treaded Chinese market. During an incorporation process, the investor need to deal with multiple governmental authorities and may come across all kinds of problems that may not be so easily solved.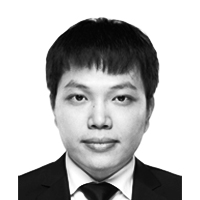 Richie He is the associate of our Business Advisory Services team in Guangzhou office. He joined Dezan Shira & Associates in March, 2018. Richie has worked for a major real estate company as an expatriate employee in Canada and gained 2 years of international experience. In his overseas experience he worked closely with local law firm and went on to pass the Chinese bar test before joining DSA. Richie specializes in Foreign Diret Investments consulting and miscellaneous legal advisory service.
In this webinar, Richie He will explicitly explain the frequent traps that may come your way and how to avoid them.
Key Topics:
• Why my company name is required to be changed?
-- How to choose a proper name of the FIE;
• Why my business scope is not accepted and required to be changed by AIC?
-- How to draft proper business scope;
• Why my registered capital is being challenged?
--How to determine the proper registered capital of the FIE;
• Who should be appointed the key roles of the FIE? Whether and when should they present in person?
--How to choose proper candidate for each role to avoid future troubles;
• How should I arrange my funding?
--How to open company's bank account and arrange funds;
• Why my signed documents are rejected and required to be revised from time to time?
-- How to prepare proper documentation;
• What other traps I should be prepared?
-- Other compliance matters, deadlines etc.
Agenda:
14:00 - 14:05 Welcome
14:05 - 15:00 Presentation
15: 00 Finish
How to Register: 
For Registration, please click below registration button.
 if you have any questioin, please contact Bonnie Zheng. 
Webinar | 12th September 2019 | 2:00 PM-3:00 PM CST Webinar
Back to event home