Event Details
The Future of Manufacturing
MAY
18
2015
Today, global manufacturing competitiveness represents a top priority for established and developing economies alike. The pursuit of efficiency in the production process embodies one of the biggest challenges for firms as they continually seek ways to remain competitive at the international level. Labor costs, in particular, have quickly become a primary concern for manufacturers, as wages in China have steadily increased. This has left many wondering what the future holds for businesses in China if productivity does not grow in tandem with wages.

AmCham China will host a panel discussion featuring John Gruetner, Vice Chairman of Intercedent, Qian Liu, Director of the China Forecasting Service at the Economist Intelligence Unit, and Jeongmin Seong, Senior Fellow at the McKinsey Global Institute, to discuss the future of manufacturing and the many challenges this sector will face.

Meet the speakers:

John Gruetzner is the principal and founder of Intercedent, a Canadian business and investment advisory firm founded in 1988 and focused on Asia. Gruetzner has a diverse range of skills related to conducting business in Asia including market entry and sales development, investment advisory, capital raising and corporate government engagement strategies. Gruetzner's focus is on facilitating commercial transactions arising from China's new outward investment policy.

Qian Liu was the first Chinese analyst to join The Economist Group's research arm, The Economist Intelligence Unit. Under her leadership, EIU's Access China service has expanded into a global team of analysts covering China's 31 provinces and 287 key prefectures. She is an expert on economic analysis and econometric forecasting on China's provinces and 287 key prefectures.

Jeongmin Seong is a senior fellow at the McKinsey Global Institute, McKinsey & Company's business and economics research arm. As a deputy head of MGI China, he leads MGI research teams in China, working on global as well as China-focused themes. He recently led the research on "Debt and (not much) Deleveraging," providing perspectives on key risks and lessons on global and China's debt situation.
Agenda:
12:00-12:30 Registration
12:30-14:00 Presentation and Q&A
Venue:
AmCham China Conference Center
The Office Park AB, 6th Floor
No. 10 Jintongxi Road Beijing
中国北京市金桐西路10号远洋光华国际AB座6层
Price: 250 RMB
Registration:
Please contact Tracy Lin
---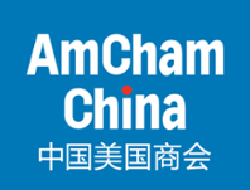 AmCham China organizes events featuring exclusive speakers and networking opportunities on an ongoing basis. Events provide practical, business-building information and insights on China's dynamic business environment, and are frequently organized in conjunction with AmCham China's member-led working groups, Chinese or US government officials, or other allied business groups.
---
Beijing, China | May 18, 2015 AmCham China Conference Center, The Office Park AB, 6th Floor, No. 10 Jintongxi Road Beijing
中国北京市金桐西路10号
Back to event home