Event Details
The Music Business in China: Copyright and Regulatory Issues
MAR
26
2015
AmCham China's Media and Entertainment Forum is putting the music industry under the spotlight. This panel will examine recent developments in music copyright as well as trends in tours and live shows. Issues faced by international labels and artists will be considered along with those confronted by the domestic industry. Moderator and Forum Chair Mathew Alderson will be joined by leading industry experts Guo Biao, Ed Peto and Nathaniel Davis.

Guo Biao has been China Chief Representative of International Federation of the Phonographic Industry (IFPI) since 2006. He worked at the National Copyright Administration of China (NCAC) from 1988 to 2000. For 12 years, he held the position of Deputy Director of the International Division of the NCAC and was the Secretary to the Vice Minister of the NCAC. Guo Biao is a council member of the China IP Law Society and a council member of the China Copyright Society.

A London native, Ed Peto moved to China in 2006 to serve on the front lines of the music industry. He now owns and runs Outdustry Group, a unique family of businesses specializing in China market entry for western music companies, services and talent, producer management, rights management, digital marketing, market intelligence and sync licensing.

A China veteran of 17 years, Nathaniel Davis stumbled into the music industry in 2001 when he organized a series of benefit concerts for UNICEF. He booked his first Grammy Award-winning artist, k.d. lang, in 2002 in Shanghai. Split Works is the second company in China which Nathaniel has partnered in founding. The first was a Beijing-based event production and technical services company, which produced and tour managed China gigs for acts such as Norah Jones and Alicia Keys.
Speakers:
Guo Biao, IFPI China's Chief Representative
Ed Peto, Managing Director of Outdustry
Nathaniel Davis, Partner of Split Works
Moderator:Mathew Alderson, Harris Moure PLLC, AmCham China Media & Entertainment Forum Chair
Agenda:
12:00-12:30 Registration
12:30-14:00 Panel Discussion and Q&A
Venue:
AmCham China Conference Center
The Office Park AB, 6th Floor
No. 10 Jintongxi Road Beijing
中国北京市金桐西路10号远洋光华国际AB座6层
Price: 250 RMB

Registration:
Please contact Tracy Lin : tracy.lin@dezshira.com

---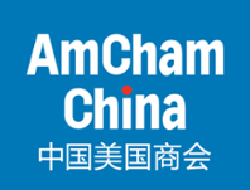 AmCham China organizes events featuring exclusive speakers and networking opportunities on an ongoing basis. Events provide practical, business-building information and insights on China's dynamic business environment, and are frequently organized in conjunction with AmCham China's member-led working groups, Chinese or US government officials, or other allied business groups.
---
Beijing, China | March 26, 2015 AmCham China Conference Center, The Office Park AB, 6th Floor, No. 10 Jintongxi Road Beijing
中国北京市金桐西路10号远洋光华国际AB座6层
Back to event home