By Kangkyu Lee
Since the beginning of October, Russia has signaled its intent to make a wide-encompassing "pivot" towards East Asia. This adaptation in economic strategy follows heightened tension between Russia and Western Europe and the United States. As a result, there are a myriad of changes in foreign policy that should be carefully observed when making any business and investment decisions in the region. In this article, we take a look at some of the relevant developments.
Amidst the ongoing conflict in Ukraine, Russia has faced numerous sanctions from countries in the West designed to deter its geopolitical pursuits and slow its economic prospects. President Putin and Prime Minister Medvedev remain rhetorically staunch on the issue of Ukraine and thus Russia's economy continues to take the brunt of Western sanctions. On October 20th, credit rating agencies Moody's and Standard & Poor's both provided comprehensive reports that placed Russia's credit just two and one notches above junk status. Needless to say, should the status of Russian credit stagnate further, investing there will become increasingly risky and foreign investment will deplete all the more rapidly.
Nevertheless, Russia maintains a formidable and respectable economy. Overall, debt levels are relatively low and the government possesses a salient stash of rainy-day funds and public funding (with public reserves at US $480 billion and US $90 billion in the Russian National Reserve Fund) . Most importantly, a combination of economic and foreign policy shifts are helping Russian economic ministers, businessmen and foreign investors accommodate the aforementioned volatile changes in the Russian economy. Russia's newfound focus on the Asia-Pacific and on Central Asia will ameliorate the ailing Russian economy and will have substantial long-term implications. 
RELATED: Russia Far-East Looking at Attracting Asian Agricultural Investors
China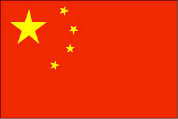 With the ratification of the $400 billion Russia-China natural gas deal, Russia's relations with China have greatly improved and motivated Russian foreign ministers to seek similar deals and partnerships with countries in the East. The deal, ten years in the making, essentially cements Russian oil prices to an exact pricing and reference formula. This is good for Russia and purchasing nations in the East as it provides buying opportunities without a risk. In essence, other nations in the East can trust Russia and see the immediate benefits of a partnership, thus expediting negotiations.
When the natural gas and oil deal is fully implemented in the year 2018, North American shale deposits (set to export in 2022) will be too late to compete. It is far more likely that Russia will push its momentum and gobble up the majority of Asian demand from developed countries such as South Korea and Japan. Russia's push into the Chinese market is highly welcomed by both governments, with more agreements being signed in a variety of economic domains: joint production of commercial aircraft, heavy helicopters and petro-chemicals to name a few. This is only the prologue for an exhaustive Russian strategy to pivot towards Asia.
Japan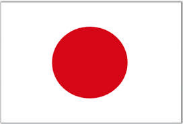 Russia next turned to Japan for its economic balancing act. Russia and Japan have been negotiating trade partnerships similar to the Gazprom energy deal with China. The fact that Japan is the world's largest importer of natural gas is not lost on Russian trade ministers – they see tremendous opportunity in Japan where businesses and importers are seeking to diversify their supplies. With a 43.2 percent reliance on liquefied natural gas (LNG) for energy production, Russia proposed building a pipeline that extended from its easternmost island Sakhalin to Japan's northernmost city of Wakkanai on Hokkaido.This would be the first foreign pipeline connecting to Japan and many Japanese lawmakers are excited at the prospect.
The project logistics provided by Russia lay out the exact geographical plans and a cost of $6 billion to construct. Russia's plans are heavily dependent on deals akin to this – successful negotiations would allow for exports of over 20 billion cubic meters of LNG to Japan every year. Japan has accepted Russia's oil reference price formula for all future trade and has determined that Russian imports are among the safest and consistent in terms of composition and supply.
While Prime Minister Abe Shinjo had unfortunately cancelled Putin's September visit to Japan due to the Ukraine crisis, Japan and Russia both seem raring to cooperate. Of course, both countries also hope to avoid any broadsiding in regards to territorial disputes. Tokyo and Moscow would benefit considerably with successful energy negotiations double-upped with territorial concessions. Indeed, high levels of Japanese confidence are reflected by decisions made by Japanese banks like Mitsubishi UFJ Financial Group continuing to invest and maintain their offices in Moscow and St. Petersburg.
North and South Korea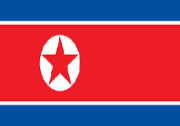 Russia must maintain harmonious economic and political relations with the Koreas. Taking the same approach as with China and Japan, Russia has extended a lucrative hand to both North and South Korean economic ministers about the potential for a pipeline cutting in from the Northern border with China or from the Khasan crossing of the Tumen river on the North Korean-Russian border.
At the forefront of the Russian-North Korean relationship, Russia has recently forgiven an $11 billion North Korean debt, reestablishing cordial relations between the two countries. As such, North Korea held an opulent ceremony to celebrate Russia's venture to polish up and renovate North Korea's railways. The renovation would cost $25 billion and cover 3,500-kilometer stretches of tracks in North Korea, and would modernize at least 60 percent of North Korea's railways. The network would help Russia access key natural resources in the port city Nampho such as cement, coal, and raw minerals. The project to revamp the Jaedong-Kangdong-Nampho railway has groundbreaking implications for both the economic and political relationships between Russia and North Korea; the undertaking is a cardinal lifeline for a North Korea that distanced itself from Beijing and Seoul.
RELATED: Russia-Vietnam Free Trade Zone on Schedule 
Of course, Russia hasn't neglected opportunities in the South. What started as a proposal from South Korean trade ministers a decade ago turned into a wholly Russian project with strong impetus. Russia seeks to build a railway that extends from the entrance of its Trans-Siberian railway through North Korea and South Korea. In the long term, high-speed connections would be established, allowing a direct and convenient channel from South Korea to the markets of Western Europe. Geopolitically, it is also exciting to have the North and South physically linked to Europe. This plan would be executed in conjunction with the gas pipeline deals also crossing both Koreas. The permutation would effectively mollify relations between the Koreas and open numerous opportunities in the European continent.
Central Asia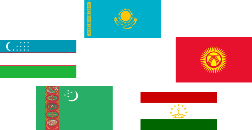 While significant strategic partnerships are being negotiated in East Asia, the largest domain for Russia's pivot to the East is Central Asia. While the Central Asian nations (Kazakhstan, Kyrgyzstan, Tajikistan, Turkmenistan, and Uzbekistan) may be competitors to Russia's LNG hegemony, Russia has longstanding political and economic ties to these governments. Moscow understands the importance of letting these nations exercise economic sovereignty and independence, but American and Chinese initiatives in "Russia's back yard" are giving Russian ministers pause.
Central Asia is already so tied to Russia's economy that it is difficult to implement stable reforms. Any negative impact on the Russian economy and financial system is certain to affect the Central Asian nations as well. For example, with the depreciation of the Russian ruble, the cost for Central Asian nations to import essential household goods has been driven up. The sanctions imposed by the West are also affecting food prices in nations like Kyrgyzstan where prices have jumped 25 percent from last year. Finally, with rising oil prices, immigrant workers from Central Asia, especially those from Tajikistan and Uzbekistan, have been hit with lower remittances. The fact that these cash transfers make up 30 and 50 percent of their respective economies demonstrates just how interconnected and dependent these economies are on one another.
RELATED: China and Russia Sign Long-Awaited Natural Gas Deal
So how does Russia turn the situation around? There is ample opportunity for Russia in the abundant energy market in Central Asia. Russia is placing more emphasis on consolidating oil markets in the region with its own. This practice can take the form of trade agreements with set energy prices or combining Russian LNG and refining it using Kyrgyzstan's resources. Indeed, these are advocacies that the Russian government affirms are vital to promoting economic security in the region. Russia's pivot in Central Asia is a cosmopolitan one – it is inevitable that Russia will seek international support in managing the region. With both the United States and China invested in the "New Silk Road" initiative (i.e. transforming Central Asia into a bridge of trade connecting East Asia and Europe), Russia should not hesitate in developing the necessary infrastructure. China is reasserting its continental power, and the Russian government is struggling to maintain its economic and political supremacy in Central Asia. But this is why there is also unexplored potential for cooperation with China, namely in the form of peace and security coordination in fighting Islamic extremism and ISIS. This in turn would also attain the support of the Central Asian countries and further trust over future economic and political advocacies.
It is clear that Moscow is plagued with a variety of political and economic troubles. Equally apparent, however, is that Russia has no intention of letting these factors freeze its economic ambitions. Putin's emblematic pivot to the East is a fortified and well-thought out strategy reflective of the increasing importance of the East Asian and Central Asian region. Perhaps in tandem with the United States' pivot towards East Asia, Russia recognizes the large amount of potential in the East. It wouldn't be strange to call Russia's pivot a form of "gas diplomacy", but there is no doubting its effectiveness. Russia will take advantage of its unique geographical and resource advantages to net partnerships with important countries in the east: a colossal web of railways and LNG pipelines spanning from South Korea and Japan guarantees significant Russian economic benefit and influence.
While the international community in the West continues to shun Putin, now is the time that Russia looks East. Certainly, foreign investors' appetite towards the Russian market may currently be limited, but the pivot East is an impressive and highly valuable undertaking for the rest of the world.

About Us
Asia Briefing Ltd. is a subsidiary of Dezan Shira & Associates. Dezan Shira is a specialist foreign direct investment practice, providing corporate establishment, business advisory, tax advisory and compliance, accounting, payroll, due diligence and financial review services to multinationals investing in China, Hong Kong, India, Vietnam, Singapore and the rest of ASEAN. For further information, please email china@dezshira.com or visit www.dezshira.com.
Stay up to date with the latest business and investment trends in Asia by subscribing to our complimentary update service featuring news, commentary and regulatory insight.

Manufacturing Hubs Across Emerging Asia
In this issue of Asia Briefing Magazine, we explore several of the region's most competitive and promising manufacturing locales including India, Indonesia, Malaysia, Singapore, Thailand and Vietnam. Exploring a wide variety of factors such as key industries, investment regulations, and labor, shipping, and operational costs, we delineate the cost competitiveness and ease of investment in each while highlighting Indonesia, Vietnam and India's exceptional potential as the manufacturing leaders of the future.

The Gateway to ASEAN: Singapore Holding Companies
In this issue of Asia Briefing Magazine, we highlight and explore Singapore's position as a holding company location for outbound investment, most notably for companies seeking to enter ASEAN and other emerging markets in Asia. We explore the numerous FTAs, DTAs and tax incentive programs that make Singapore the preeminent destination for holding companies in Southeast Asia, in addition to the requirements and procedures foreign investors must follow to establish and incorporate a holding company.

An Introduction to Tax Treaties Throughout Asia
In this issue of Asia Briefing Magazine, we take a look at the various types of trade and tax treaties that exist between Asian nations. These include bilateral investment treaties, double tax treaties and free trade agreements – all of which directly affect businesses operating in Asia.