China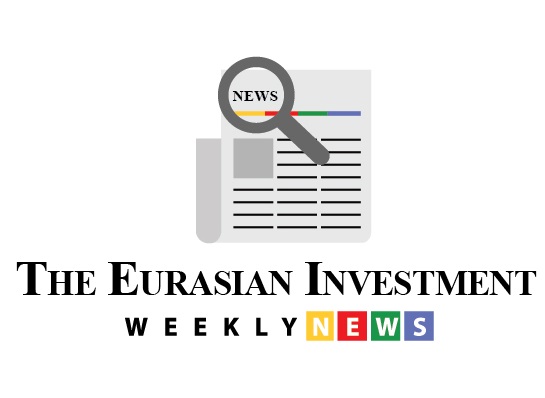 Cutting Through the Red Tape: CFDA Plans to Accelerate the Review Process for Medical Devices
On June 20, 2016, the China Food and Drug Administration ("CFDA") proposed the "Priority Review Designation Procedure for Medical Devices (Exposure Draft)" in an effort to cut through the persistent bureaucratic red tape in the registration process of medical devices and fulfill China's rising clinical demand for medical devices.
The release of the Exposure Draft came after the State Council's publishing of the "Opinions on the Reform of Review and Approval System for Drugs and Medical Devices" back in 2015, the focal point of which was the inefficiency of the medical device approval process. In response, the CFDA proposed a new approval mechanism – "Priority Review Designation Procedure" – and drafted the eligibilities, application and opposition procedures, as well as other requirements for joining the special treatment.
City Spotlight: Investing in Dongguan

The Dongguan of old, focused on the manufacturing of cheap, low-tech products, is currently transforming into a new, modern hub for the production of higher value goods. As this is happening, many established light manufacturing companies, sometimes present in the city for over 20 years, are moving away. This is part of a China-wide trend as the country seeks to move up the manufacturing value chain.
In 2015, Dongguan's high tech manufacturing industry grew by 10.2 percent and automobile manufacturing grew by 8.5 percent, reflecting the growth of value-added manufacturing in the city. Meanwhile, textiles decreased by 4.3 percent and household electrical appliance manufacturing grew by just 2.4 percent, as lower value-added industries witnessed comparatively sluggish performance.
India
Goods and Services Tax – A Paradigm Shift in Indian Taxation
The Indian system of taxation of goods and services is characterized by cascading, distortionary tax on production of goods and services which leads to misallocation of resources, hampered productivity, and slower economic growth. To remove this hurdle, the Goods and Service (GST) Tax had been proposed. Finally, after a decade since its first proposal, the Constitutional Amendment Bill (to implement the GST) was passed in the upper house of parliament on August 3, 2016. The government is now committed to rolling out the GST by April 1, 2017.
Vietnam
An Introduction to Overtime in Vietnam
When companies turn to Vietnam to establish their manufacturing operations, it is important to not only consider the laws on regular wages, but also the policies on overtime that will be applicable to the workforce and style of a given operation.  One of the great benefits of Vietnam is that wages are low in comparison to the rest of the region, especially China. Overtime and night work policies in the socialist republic are essentially the same as those currently employed in China. The Vietnamese government enumerates all of these regulations in the Labor Law of 2012 (Law No. 10/2012/QH13), Decree No. 05/2015/ND-CP, and Circular No. 23/2015/TT-BLDTBXH. Understanding how these laws and guidance shape costs is of utmost importance for investors seeking to maximize Vietnam's potential as a low cost destination for manufacturing.
Indonesia
Cascade Asia Upbeat on Renewed Opportunities in Indonesian Manufacturing
As businesses look away from China and towards other countries to fulfill their manufacturing needs, Indonesia is an increasingly attractive prospect. With a massive workforce, a growing middle class, and newly established investment incentives, Indonesian leaders are making clear their commitment to promoting Indonesia as a hub of manufacturing in Southeast Asia.
Although Indonesia shows promising signs of growth in the manufacturing industry, regulations governing the sector are still cumbersome and are further complicated by governmental red tape. Ambiguous legislation, combined with stark regional differences in infrastructure, make it imperative for prospective investors to understand the Indonesian manufacturing climate. In this respect, Manufacturing in Indonesia: new options, opportunities and challenges, published by Cascade Asia Advisors, provides a clear overview of the current investment environment and considers the investment incentives, the fastest growing sectors, and the most cost effective locations in the country.
Russia
Russia-Hong Kong CDTA Will Go into Effect January 2017 
The comprehensive double taxation agreement (CDTA) between Russia and Hong Kong entered into force on July 29, 2016, and will go into effect in Russia for any year of assessment beginning on or after January 1, 2017 in Russia and April 1, 2017 in Hong Kong.
The CDTA agreement, which was signed with Moscow in January this year, became Hong Kong's 34th that has signed with its trading partners. The CDTA sets out clearly the allocation of taxing rights between the two jurisdictions and thus will help investors better assess their potential tax liabilities from cross-border economic activities.

About Us
Asia Briefing Ltd. is a subsidiary of Dezan Shira & Associates. Dezan Shira is a specialist foreign direct investment practice, providing corporate establishment, business advisory, tax advisory and compliance, accounting, payroll, due diligence and financial review services to multinationals investing in China, Hong Kong, India, Vietnam, Singapore and the rest of ASEAN. For further information, please email asia@dezshira.com or visit www.dezshira.com.
Stay up to date with the latest business and investment trends in Asia by subscribing to our complimentary update service featuring news, commentary and regulatory insight.


The Asia Sourcing Guide 2015
In this issue of Asia Briefing, we explain how and why the Asian sourcing market is changing, compare wage overheads, and look at where certain types of products are being manufactured and exported. We discuss the impact of ASEAN's FTAs with China and India, and highlight the options available for establishing a sourcing model in three locations: Vietnam, China, and India. Finally, we examine quality control in each of these markets.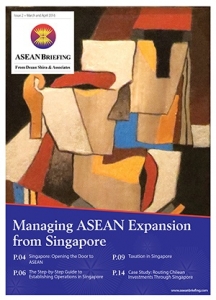 Managing ASEAN Expansion from Singapore
For the second issue of our ASEAN Briefing Magazine, we look at the benefits of using Singapore a hub for the management of regional operations throughout ASEAN. We firstly focus on the position of Singapore relative to its competitors, such as the Netherlands and Hong Kong. We then provide step-by-step instructions on corporate establishment, and provide expert insight on maximizing returns through the reduction respective tax burdens.
The 2015 Asia Tax Comparator


In this issue, we compare and contrast the most relevant tax laws applicable for businesses with a presence in Asia. We analyze the different tax rates of 13 jurisdictions in the region, including India, China, Hong Kong, and the 10 member states of ASEAN. We also take a look at some of the most important compliance issues that businesses should be aware of, and conclude by discussing some of the most important tax and finance concerns companies will face when entering Asia.