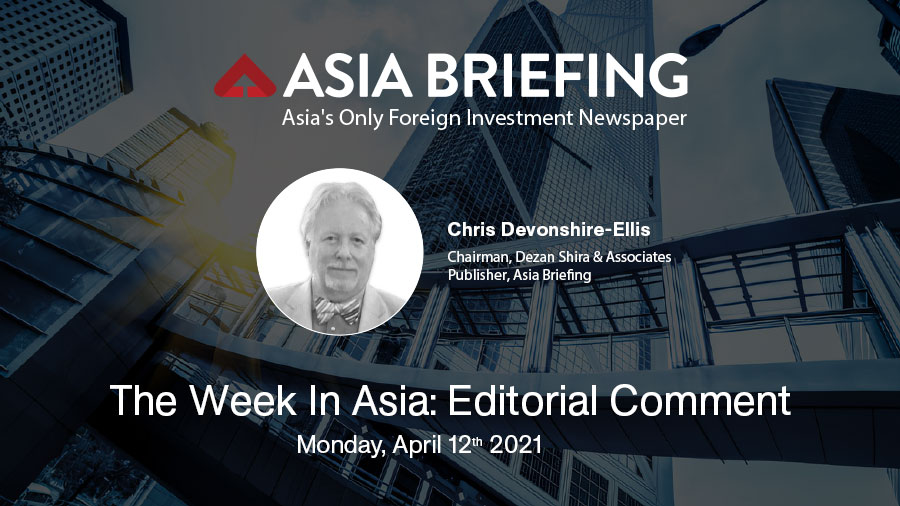 There has been plenty of critical Western foreign media attention – and the threat of sanctions – over the situation in China's Xinjiang Province. It is useful to recall that the criticism has come largely from the US and EU concerning Xinjiang. Both have trade issues with China, and there are some in the EU who wish to see the proposed CAI fail. The US is also scheduled to withdraw its troops from neighboring Afghanistan in just three weeks' time – May 1. Both these issues are main impactors on China's Xinjiang criticism.
In fact, neither the EU or US have significant investments into Xinjiang, although there are some cotton and computing ventures there. Most of Xinjiang's FDI comes from Kazakhstan, South Korea, Russia, Turkey, the Gulf States and Pakistan. The United States has just 32 FIE's registered in the Province and Germany, the EU's largest nation, just 6. It is also fair to assume that these will have been established by Muslim immigrants, either Turkish or Pakistani. We examined the FDI makeup of Xinjiang this week in this article here.
I have travelled extensively in the region, which certainly has Muslim trading sensibilities. It is difficult to conduct business in the region as a foreigner without being aware of this and being sensitive to Islamic culture.
It is also telling that while the EU especially has been vociferous concerning the 'abuse of Uyghurs', the Arabic states have not, despite most of them – and Turkey – being predominantly Sunni Muslim, the same as the Uyghurs. The Arabic world has itself been quiet on the issue. It is aware of what is at stake here and especially the on-going Afghanistan Peace process which has just reached a critical stage.
Wang Yi, the Chinese Foreign Minister, recently visited the Gulf countries, Iran, and Turkey. The Uyghur issue will have been discussed and explained.
The EU/US position also relates to a recent definition of the term "genocide" which was adopted by the UN in the late 1990's. It was expanded to include not just murder, torture, and rape, but also the forced redistribution of people, the suppression of culture and internment, all of which are lesser evils than for example murder. It is this redefinition of the term that has led to these accusations against China and has irritated Beijing. 'Genocide' is a very strong term; the EU's use of it applies to it in its mildest, not strongest definition. It does appear to have been used in the weakest sense, and I can understand Beijing being offended. This is not Serbia in the 1990's.
The PRC has also invited UN inspectors in to examine camps etc.
So why the camps?
Just under a year ago, the US did a deal with the Afghanistan Taliban to withdraw troops from the country. That should take effect on May 1 (3 weeks from now) and yet, insufficient Afghan military support has been put in place. If the US pull out more, or all their troops from Afghanistan it is quite likely to lead to a large movement of radicalized Islamic insurgents into China, which after all is just next door. To prevent that, China has increased Xinjiang security and detained Uyghurs it feels are sympathetic to radical Islam. In this way it hopes to prevent the spread of insurgents into China. There are 13 million Uyghurs in the country. Xinjiang could descend into a very nasty civil war zone itself if a very tight lid is not kept on it. That is an issue I further commented on here.
As concerns FDI and businesses in Xinjiang, the criticism is not affecting the Province much as most investors there are not Westerners anyway. Urumqi is Central Asia's largest and wealthiest city and traders there come from all over Central Asia, not the EU. As long as peace and security continue to be maintained it will not be an issue. EU cotton can be sourced elsewhere from Bangladesh, India, Pakistan, or Uzbekistan. Or the United States! We examined the cotton sourcing alternatives here.
In terms of EU/US FDI into China, we are not seeing the Xinjiang issue affect this. Much of the EU/US FDI into the PRC is on China's southern and eastern seaboard, and some 4,000km away from Xinjiang. There is little to no negative impact.
Consequently, there is little that foreign investors need to, or can do to 'take a stand to protect Uyghurs'.
The West's criticism of Xinjiang is unbalanced. It is also ill-thought out and could have other consequences that do not appear to occurred to many. In fact, the danger is that if this continues, the Islamic protective states in the Gulf, Iran, Turkey, and Islamic radicals elsewhere may become offended at Christian nations claiming moral protection over Muslims elsewhere. That could in turn lead to accusations of attempting to convert Uyghurs Muslims to Christianity, cries of 'Crusaderism' and lead to more violence – in Europe.
Best regards;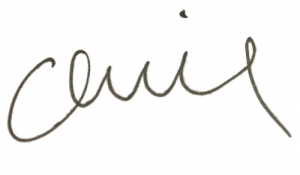 Chris Devonshire-Ellis 
Chairman, Dezan Shira & Associates
Publisher, Asia Briefing 
E: editor@asiabriefing.com
W: www.dezshira.com