Op-Ed Commentary by Chris Devonshire-Ellis – September 16th, 2021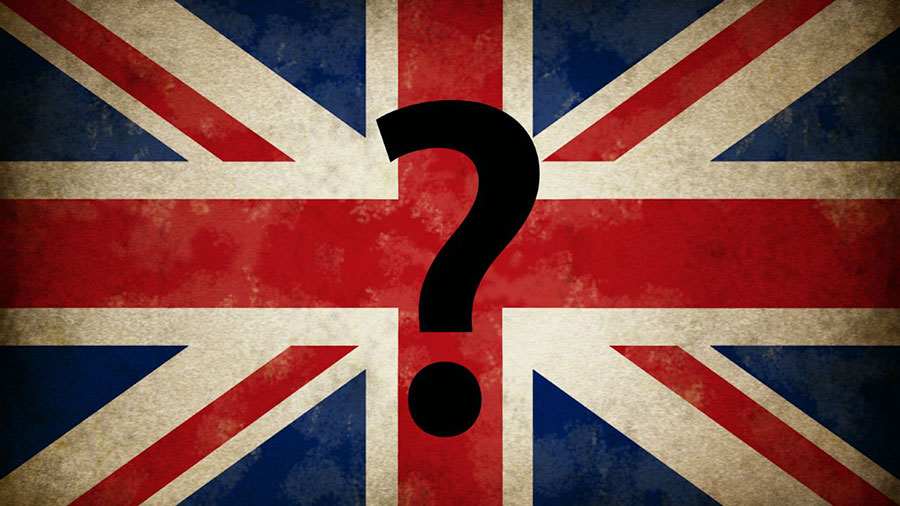 A decade-long decline in exports to Asia has been enhanced by political arguments, distractions, and a lack of co-ordination. There is a lot to do for the UK to make up lost ground and opportunities.
The United Kingdom has been having a rough time of things since emerging from Brexit, which officially redrew trade lines some 21 months – nearly two years ago. Brexit effectively left the UK with minimal tangible trade agreements to replace the EU, while at the same time has had to contend with Covid while expressing a desire to extend trade ties with Asia. In this article we look at how the UK is faring in the region and the prospects for UK-Asia trade developments. In particular, we will examine the market penetration of UK exports on the basis of each country or regions middle class population as it is this figure that UK exporters are best primed to access and sell too.
UK-China
China is by far Asia's largest consumer economy, with a population of some 1.4 billion, and an increasingly sophisticated middle-class consumer base of about half that at an estimated 550 million. However, UK political differences with Beijing have marred the trade picture, with the situation as concerns the attitude of the UK towards China categorized as 'toxic'. Some of this has been petty and ill-thought out, although seemingly instigated by the UK. British MPs voted to impose sanctions on Chinese businesses and officials in Xinjiang for their involvement in Uyghur camps, China retaliated. (it is interesting to note the subsequent problems in Afghanistan, bordering Xinjiang, with some thought that China was preparing for what has developed into an insurgency). The UK has since barred the Chinese Ambassador from the Houses of Parliament in protest at China's retaliatory actions, now the Chinese are discussing banning the British Ambassador from the Great Hall of the People. It is schoolboy behaviour and unworthy of both. It should however be noted that the UK began this race to the bottom rungs of diplomacy, not Beijing.
These unseemly spats aside, the trade figures show that UK exports dropped significantly from a high of about £21.6 billion in 2019 to £13 billion in 2020, a drop of 60% in twelve months. While covid is partially to blame, it should be noted that UK exports to the EU only dropped slightly during the same period and by 27% to the United States. The drop in China exports must possess a large political component behind it. It signifies in total a lost export value to China of £8.6 billion of which an educated guess would suggest at least 50% was due to political issues. It is interesting to note that exports from Germany to China have increased by 30% this year and Italy's by 63% indicating that the current export trade behaviour to China from the UK is an abnormal trend not experienced by other countries.
It should be noted that 2020's UK exports to China of £13 billion is only £3 billion higher than the exports the UK managed to sell to Hong Kong in 2013. By any accounts that is a catastrophic trade decline.
It should also be noted that the MP Nus Ghani, a Muslim born in Indian Kashmir, is a powerful influencer on Boris Johnson, the British Prime Minister and is highly pro Indian foreign policy. She is extremely critical of the complex China-Muslim Uyghur issue and the China-Pakistan-Kashmir disputed territory, both of which influence her political thinking. Ghani is significantly influenced by British Raj era familial and cultural grudges against Beijing, outdated and inappropriate for contemporary trade diplomacy.
In terms of market penetration to China's middle class, the 550 million China middle class estimate (McKinsey) divided by £13 billion gives us a weighted score of £23 per mainland Chinese consumer.
The China Plus Implications
It should also be noted that China has important free trade agreements with ASEAN, in addition to upcoming deals with the EAEU and RCEP, which essentially cover Southeast Asia. British investors in China can access these by being based in China and by adhering to pertinent rules of origin guidelines. Discouraging British investment into China inhibits the ability for British investors to reach out from China and access these additional markets, which include Australia, New Zealand, Japan, South Korea, Russia, Armenia, Belarus, Kazakhstan, and Kyrgyzstan, as well as the ten ASEAN markets of Brunei, Cambodia, Indonesia, Laos, Malaysia, Myanmar, Philippines, Singapore, Thailand, and Vietnam, although the UK has recently agreed individual trade deals with two of these in Singapore and Vietnam.
In total however this discourages UK market access otherwise available via China's FTA to a total population of not just China's 550 million middle class nationals, but ASEANs estimated 430 million middle class by 2030 as well as the wealthy consumer markets of Japan, New Zealand, Australia, and South Korea. Russia and the EAEU add an additional 70 million middle class consumers to that mix. Not getting on with Beijing damages not just British businesses ability to trade with China but has a far wider reaching trade and investment significance.
UK-Hong Kong
Hong Kong is a separate market to mainland China as under the "One Country Two Systems" structure it operates different rules, regulations, customs, and trade tariffs. Again, the UK has been embroiled in political differences with Beijing concerning Hong Kong and democratic rights – an anomaly as the territory was never democratic under its British era.
Hong Kong is however an important Asian regional financial play and provides access to Chinese and Asian regional capital and investments.
UK exports to Hong Kong have declined since a high of £10 billion in 2013 to about £7.5 billion in 2020, with a further decline of about 10% last year. Much of this trade is in financial services, an area where London is coming under increasing pressure having left the EU. We can compare with Germany again, whose exports to Hong Kong have been increasing this year after a period of some volatility.
UK-ASEAN
ASEAN is an Asian trade bloc that includes Brunei, Cambodia, Indonesia, Laos, Malaysia, Myanmar, Philippines, Singapore, Thailand, and Vietnam.
The inaugural ASEAN Economic Ministers and UK Consultation was held yesterday (15th September 2021), and involved Liz Truss, the UK's trade secretary and Dr Amin Liew Abdullah, Brunei's Minister for Finance and Economy. It follows on the from the official launch of the ASEAN-UK partnership, in early August, notable as the first such partnership ASEAN has agreed in a quarter century. Various governmental talks under the auspices of the partnership will focus on establishing close cooperation on issues such as trade, investment, climate change, the environment, science, technology, and education. "Along with CPTPP (Ed: of which more below) accession and deals with countries like Singapore and Vietnam, these ongoing discussions will help unlock opportunities for British businesses in a high-growth region of more than 650 million people." said Truss.
The UK trade secretary has talked up the value of ASEAN by referring to its complete population. Yet at least one third of these are subsistence farmers, while the middle-class consumer population of Singapore and Vietnam is about 20 million – a difference between economic reality and political speak of an actual available market inflated by the trade secretary to 630 million people.
We can examine the UK's export performance between 2019-2020 among the top six largest ASEAN economies as follows:
| Country | Exports 2019 (£ billion) | 2020 (£ billion) |
| --- | --- | --- |
| Indonesia | 0.985 | 0.986 |
| Malaysia | 1.770 | 1.570 |
| Philippines | 0.820 | 0.580 |
| Singapore | 6.900 | 5.700 |
| Thailand | 2.250 | 1.750 |
| Vietnam | 0.880 | 0.690 |
(source: trading economics) 
All these markets, except for Indonesia (which remained static) declined in UK export values. Again, this can be attributed to covid, and this is borne out by the German exports at the same time, which also declined. There is a difference, however. 2021 figures YTD for Germany are showing a strong recovery to these markets, while the UK is not. The reasons for this are unclear, although covid will undoubtedly have had an effect. However, I must point out again the difference between the UK and Germany's political position towards China and the knock-on regional effect this has. UK exporters have been discouraged to invest in China which can in some cases be seen as a huge launch pad to access the rest of Asia. This is especially true of ASEAN with whom China has an FTA. I suspect that the UK has not properly examined the implications of damages sustained to ASEAN exports by alienating Beijing.
There may be a couple of bright spots for the UK as trade agreements have been signed off with Singapore (details are here) and with Vietnam (details here) both agreements should boost UK exports to these markets. However, combined they add a middle-class consumer base of just 20 million against the ASEAN total of about 490 million. Clearly, a great deal of work still needs to be done to project UK exports and trade into the bulk of the ASEAN market.
With total UK export values of roughly £15 billion to ASEAN, this equates to a weighted score of each middle-class ASEAN consumer spending about £30 a year on British products.
UK-India
India of course has a special historic place within British culture. However, British exports have also been in decline in what is a growing market. In 2011 the UK exported £65 billion of goods and services to India, that has steadily diminished and accounted for £29 billion in 2020. The UK is negotiating a trade deal, with the UK-India economic and financial dialogue now underway. Details of that can be seen here. Nevertheless the UK has a lot of ground to catch up with to regain the market share it has lost in the past decade. In contrast, German exports, while also showing a decline from 2011, have been recovering since 2017.
It should also be noted that in the past decade, Indian GDP has averaged 6% annual increases during the same period that British exports have declined. India's per capita income has also increased 80% in the same time period.
An inherent issue with India however is the strong opposition by Indian corporates to allow any meaningful domestic competition within the Indian market from foreign competition. A hugely powerful political, increasingly pro-Hindu faction within India does not want to see any concessions given or relaxed over their control of Indian consumer choices. This is the primary reason why India failed to join the RCEP agreement, pulling out at the last moment after huge pressure was inflicted on the government to withdraw. The UK may intend to have a free trade agreement with India and will again be looking to talk the potential up; but the hard reality is that obtaining anything truly meaningful will be extremely unlikely.
India's middle class consumer base is estimated at about 400 million meaning that at current UK export levels, Indian middle-class consumers purchase an estimated £72 per head of UK exports per annum.
UK-CPTPP
The UK is currently in discussions to join the Comprehensive and Progressive Agreement for Trans-Pacific Partnership (CPTPP), an Asia-Pacific trade alliance that includes Japan, Brunei, Malaysia, Singapore and Vietnam in Asia, Australia and New Zealand, Canada, and Mexico in North America together with Chile and Peru in South America. Six of these countries are members of the British Commonwealth and three of them retain the British Sovereign on their national currency. Our opinion is that this is likely to manifest itself as an agreement sometime late 2022 or during 2023.
However. although the CPTPP is an impressive group, it does not represent a large amount of Southeast Asia, with minimal trade anyway with Brunei, and UK trade agreements already signed with Singapore and Vietnam. The addition of free trade concessions with Malaysia's current import value of £1.6 billion will see some increase in this figure, but the CPTPP does not represent significant value for UK plc in Asia.
AUKUS
The announcement yesterday that the UK and US were joining forces to supply Australia with nuclear submarines will also send a jolt through the Asian region. China and India are the only other Asian countries to possess such vessels, which the British Prime Minister has described as being necessary 'to enforce international law' a statement running very close to the insistence of upholding Taiwanese democratic values via the threat of a nuclear button. The controversial decision is likely to lead to an Asian maritime naval build up – the chief beneficiaries of which will be the United States and UK in providing weapons. The extent of the trade value can be measured by the losing French Government, whose statements concerning the sale of nuclear-powered submarines to Australia against the agreed French contract for diesel can be based upon their response, which has been all about the loss of arms sales rather than upholding any military security over China. The danger for the UK is this appears to be a longer-term strategy of developing military technologies and the associated industries as an export policy in conjunction with just one power (the United States) as opposed to developing any truly, pan-Asian multilateral export relationships across a wider array of industry sectors.
Summary
To conclude, while there are some bright spots, the UK's overall position as concerns trade with Asia overall is unsatisfactory. A decline in British trade to Asia began a decade ago from 2011, with the Brexit referendum in 2016, now some five years ago also apparently distracting British politicians from addressing this in a timely manner. The country has allowed trade declines to occur in the world's fastest growing region at exactly the time it should have been engaging more, not less.
Partially self-inflicted are the trade figures with China, in that the UK has apparently been following US trade policy as a matter of course. As a result, China, with the largest middle class consumer base in the world, with an average GDP per capita of £6,450, now spends just £23 on British goods per head. Indian consumers, with an average GDP per capita of £1,520, manage to spend £73 per head. This represents a wasted opportunity on what often amount to existential rather than well-thought-out political arguments with Beijing.
The UK also suffers from a lack of coordination in several directions. The British exhibitors at this week's Whiskies & Spirits Trade Show in Shenzhen, who will have spent a lot of money on getting their products to market, will have been dismayed by British politicians this week voting to bar the Chinese Ambassador to the UK from the House of Commons, stating that the Chinese are unwelcome and creating a politically negative ambience just at the time UK SMEs are trying to sell their products to China. This sort of behaviour damages, not enhances UK trade.
The UK is also disorganised when it comes to trade facilitation at the Government level, although I understand this may be addressed. Too many Government-funded trade organisations do not possess and have not developed any research functions, such as the China-Britain Business Council. Instead, they operate as a 'çlub' mainly as a platform for the old British Hongs such as Jardines. Jardines and Swire are solid representatives of British-China trade and have been for 150 years. However, their influence at Governmental level when it comes to China comes at the cost of younger, more dynamic, and less politically inclined smaller businesses who find themselves marginalized.
British SME exporters don't need to be seen to be meeting with Xi Jinping. But they do need to know about free trade and double tax agreements.
Such institutions have also not successfully embraced the concept of 'Asia' and the myriad of free trade agreements that now exist. ASEAN is tied in free trade to China, India and shortly to RCEP. Yet to go to the UK to understand the implications of this and where the opportunities are for exporters requires the individual membership of business councils in ASEAN, Australia, China, India, Japan, South Korea, and New Zealand, none of whom talk to each other. A mutual inclusivity is needed.
Also, I suspect not understood has been the knock-on effect of alienating China. As I mentioned, through the FTA it has signed, it serves as a platform for British businesses to access all ten ASEAN nations, as well as the upcoming RCEP countries and those of the EAEU. This position and the problems this creates for UK businesses in these additional markets I suspect are not either politically or financially properly appreciated. Consequently, they are not factored in to reflect any negative impact. Yet they may well account for at least part of the UK's export decline in Asia. While the politician's onus at present seems to be a shrugging off the loss of a few billion in China trade, the export opportunity cost is far higher. The UK has a population 3.8 times larger than Holland for example, and an economy three times larger. Yet now Holland exports more to China than the UK does. Is this really a political win for London?
Rethinks are required. UK plc has a great deal of catching up to do if it is not to be left well behind, and much diminished when it comes to Asia. CPTPP is a welcome initiative but doesn't improve UK access to Asia's markets by much.
A new political as well as trade push to Asian markets, including a better understanding of China, is urgently required.
Related Reading