Op-Ed Commentary by Chris Devonshire-Ellis – January 25th, 2022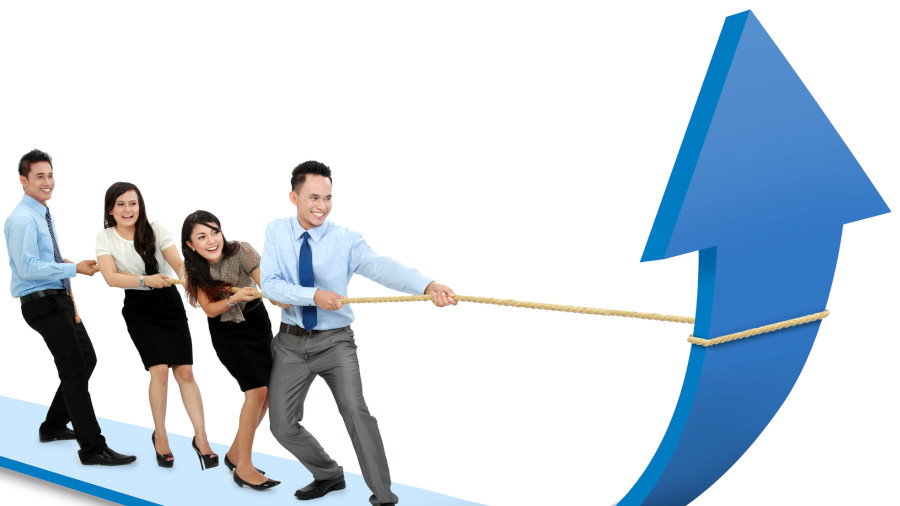 Opportunities to look out for and challenges to be aware of throughout Asia during the next few months. And some parties!
This year, our firm Dezan Shira & Associates turns 30 years old. This news website, Asia Briefing is our collective portal for our various Asia business news and investment websites, the first of which, China Briefing, we began in 1999. Since 1992, we have been experiencing all the business changes and issues thrown up in handling foreign investment into Asia. Today, we have 12 offices in mainland China, one in Hong Kong, three offices in India, three offices in Vietnam, two in Indonesia and the Philippines, one each in Singapore, Malaysia, Thailand, and Russia, and representatives in Australia, Japan, South Korea, New Zealand (RCEP) as well as Bangladesh and Mongolia. Non-Asia we have offices in the United States, as well as Germany, Italy and France. We handle billions of dollars of investment every year into Asia. And then Covid hit.
So why do I think 2022 is going to be awesome? Let's look at some of the issues:
What's Going On With Covid?
It's always difficult to predict, however although further waves can be expected, the virus should start to wane in strength and be less dangerous. People will still get variants, but as vaccinations continue, antibodies naturally build up and boosters arrive, the impact should be far less severe. A week off work will replace WFH. Things will start to get back to normal, although next winter may still be problematic. But normal will come back in phases.
2022 China Normal
We believe that China will continue a strict Covid policy during 2022 and will not relax its borders much. The same will apply to Hong Kong, although there may be some local freedoms and resumption of air traffic come May. Mainland China is about to host the Winter Olympics, will host the important 20th Party Congress in the Autumn and will want to concentrate on new challenges rather than continue to have to battle outbreaks of Covid. Most Chinese nationals have been double-vaxxed but boosters still need to be placed into the supply chain, and this will continue to take time given the sheer size of the population. This means that travel to China is still likely to present problems for much of the year. This means that investment will be concentrated on certain key areas, and especially in digital technologies. The RCEP Free Trade Agreement has also just kicked in, which will provide a boost and should be of great interest to foreign investors looking at setting up in China to access markets in Japan and South Korea. That will be enough to keep the country ticking over, but it will mean that pent-up foreign trade investment will remain for much of the year. Some business investments will remain delayed until 2023. China business will be fine, but some covid-related frustrations will remain.
2022 ASEAN Normal
We perceive a faster return to normal in the ASEAN region, which means that pent-up investment demand should spur increasing foreign business travel and investment trips into the region to act upon delayed investment plans. ASEAN is also part of the RCEP Free Trade Agreement which will also spur foreign investment into these countries. Certain manufacturing processes can now be conducted in lower cost ASEAN nations such as Cambodia, Laos, and Vietnam, and we anticipate these countries especially will receive significant FDI and especially the latter. The Philippines will also be part of this wave, while Malaysia, Indonesia and Thailand will also start recoveries and their own, significant infrastructure developments and preparation for the digitalization of trade. ASEAN will be a foreign investment focal point this year and perhaps temporarily eclipse China in 2022.
2022 India Normal
India has had a tough time during covid with antiquated infrastructure, poor regional communication and statistical corruption all leading to a covid disaster. By the end of December, the country had managed to double vaccinate just 34% of its adult population, with an estimated 450 million adults still waiting to be fully treated. This means that there is a possibility for dangerous Indian variants to emerge as well as large tracts of the country – and their population – remaining poorly prepared. While major cities – and their wealthy populations – will probably achieve close to full vaccination during 2022, we anticipate city boundary and state travel restrictions being put in place until the covid pandemic fully blows itself out in the country. That could take until 2024/25. India has a great deal of work to do to remove state protectionism and this is also now impacting on its ability to attract foreign investment. An upsurge in Hindu nationalism as an outlet for the Indian majority to voice their discontent at minorities, and especially Muslims in not helping matters either. Under these circumstances, we may see a decrease in FDI bound for India and an increase in Indian outbound investment elsewhere into Asia. The India-ASEAN free trade agreement will be a renewed source of business opportunity for many Indian businesses, and especially those looking for back door access to RCEP.
Alternative Asia
Bangladesh and Pakistan will both recover perhaps rather more quickly than India and recommence their national restructuring plans as they continue to forge a path towards industrialization. Bangladesh is doing well in attracting foreign investment (and will be the subject of the forthcoming March issue of our AIR investment research magazine). Pakistan is part of the CPEC deal with China and will be looking at how it can leverage that to get into position for gradually assisting with Afghanistan's reconstruction. Sri Lanka will have some changes in Government as its economy has been badly mismanaged over the years, with China putting pressure on it to convert BRI infrastructure builds into cashflow generators. This will become an increasing theme along the BRI where China has financed investments. It now wants to place cash-flow generating digital trade infrastructures on top of those and will want to see concrete developments in this field, including elsewhere.
This means that overall, foreign investors can get their ducks in a row in China and work out how best to access the RCEP – while biding their time over covid-delayed projects. A mini-China boom can be expected for 2023 in terms of pent-up demand – it is time to prepare.
ASEAN will be an FDI darling in 2022, again because of RCEP but also because it has a fairly liberal mindset without the political covid sensitivities of China. People just want to get back to work – and to travel to see friends and colleagues. Easier travel corridors and better covid documentary acceptance will also make life easier for foreign investors.
Far East Russia
This is a far more difficult call, however the hysteria of Ukraine will possibly progress to an as yet discussed third route: the ongoing, near permanent possibility of a Russian annexation of Ukraine without it actually happening. This ushers in the concept of perpetual tenterhooks until someone loses the financial commitment and political patience. These are European issues but would tie up long term US and EU deployments and expenditures without being enough to trigger sanctions.
While Russia is at present not considered an Asian play, it is, and a perpetual state of readiness over Ukraine distracts certainly the United States and the EU. This impacts Asia and suits Moscow as it gives it more time to get its Asian development policy properly in place. Russia's trade with Asia is nearly equal to its trade with the EU,  its supply chains are shifting. Russia won't be a 2022 play, however we can see a long-term surrounding of Ukraine wearing out US and EU objectives while Russia continues to build Far East infrastructure links. The Russian Far East currently attracts 35% of all FDI into this massive country: not enough attention has been paid to the impact of Western Russian political plays on the East. We can expect more Chinese, Japanese and South Korean investment into Russian Asia, while Germany and Poland will look on with interest. Russia's Eurasian Economic Union meanwhile is poised to sign off numerous Asian and African free trade agreements this year. The Eurasian dynamics are changing. Russia may be moving away from Western Europe, but it is getting a lot closer to Asia. Opportunities will arise.
Africa
The Africa continent agreed a pan-African free trade agreement themselves on 1st January 2021 – just over a year ago. As trade and travel begin to wake up to the possibilities of new investment and trade manufacturing opportunities, more attention will be paid to AfCFTA. Watch out for increasing synergies between Asian export manufacturing and investments especially on the East Coast to service Asia. The African East Coast is set to supplant India as the next alternative Asia manufacturing destination. Are you prepared for the Asia+Africa dynamic?
As always, we will feature daily Asia updates and news at Asia Briefing, where you will also see the emergence of more webinars, new podcasts and additional focus on RCEP and the CPTPP agreements over the year.
We'll also be hosting a variety of special events to commemorate Dezan Shira & Associates 30th anniversary, including some cool virtual and physical special charity themed programs, and hopefully a few parties and fun and games along the way.
Subscribing to Asia Briefing is free, and gets you access to these events and a complimentary weekly roundup. If you haven't already – our subscription form is here.