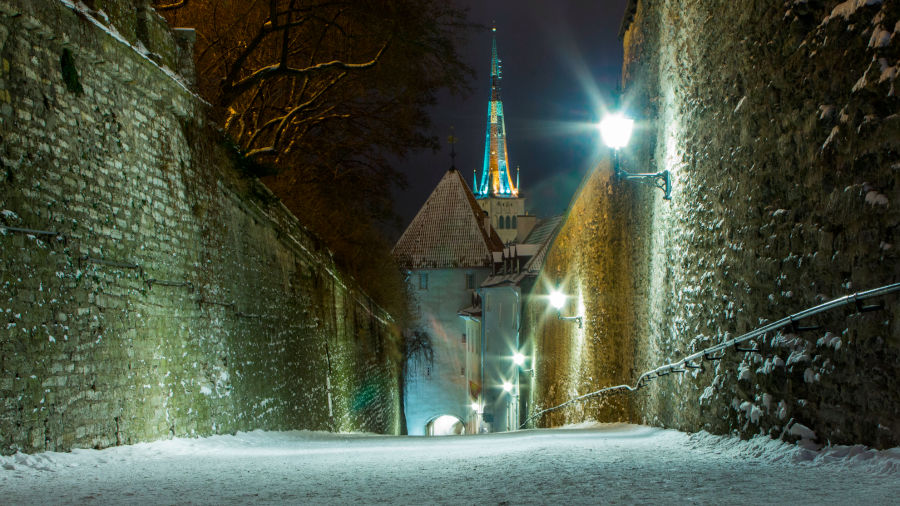 Op-Ed Commentary by Chris Devonshire-Ellis – July 11th, 2022
A brain-drain and business capital flows are beginning to occur as Northern Europeans eye Italy and Spain.
By Chris Devonshire-Ellis
Continuing my tour of Russia and Europe, I find myself back to Tallinn, the capital of Estonia for the first time since January 2020 – just prior to the Covid storm. While that has now waned, the expected gradual resurgence in trade and living in Northern Europe has not materialized. Speaking to local businesses here, a remarkable number of them now wish to leave, a worrying sign amongst smaller nations also considered at the frontline with Russia.
Yet there is a disconnect between the local views and those of the politicians. Much has been made of nearby Finland and Sweden's applications to join NATO, yet in Tallinn, the population appears ambivalent. In fact, they say, the number of Russian military personnel and their equipment on the borders has dropped too all-time lows – they have been deployed to fight in Ukraine, hundreds of kilometers distance. A Russian threat is downplayed by the people I have talked too, even off duty US intelligence seems to think that a Russian incursion is unlikely.
Countries such as Estonia have long lived both with and alongside Russia over the decades, becoming independent in 1991. Yet the surprising consensus amongst the many locals I have spoken too – together with a handful of Latvians visiting Tallinn is that they wish to leave. It's not the Russians they are so concerned with, they've lived with that for decades – but it is the impact of Brussels sanctions upon Russia that they question.
I am quoted electricity bills for a small shop that in June last year were €60, this June past, with the same usage, that bill is now €540. With the Estonian Prime Minister having just resigned, no-one knows what the costs or supplies will be like this winter, just four-five months way in a city where temperatures can drop to minus 10 and more. Inflation meanwhile hit 21.9% in June. It was 20.1% in May and 18.8% in April. Prices have more than doubled since the beginning of the year yet there is no working Government in position to take action.
Another impact, I am told, is that unlike Russia, upon independence, no real oligarchs descended upon the Baltics, the Russians involved in northern European business in the early 1990's moved back to Russia as the pickings there were so much better. Transiting from a Soviet economy to a European one has simply not allowed the time frame for large privately owned Estonian, Latvian or Lithuanian businesses to emerge. Instead, these nations were considered prime commodity targets by their wealthier Western European neighbours. Latvia's timber industry became dominated by Germany. Auto-manufacturing facilities were merged with Scandinavian and German brands and then shuttered. There was little potential for EU leading, Baltic brands to develop, become powerful and able to provide mass employment and develop Baltics-EU trade facilities. Instead, the Western EU nations developed them with employment benefits and taxable profits being realized in Germany, Finland, and Sweden.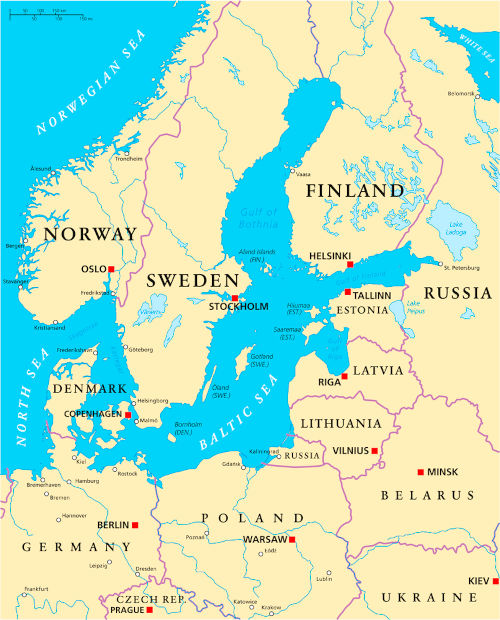 The result? Harsh winters, and no guarantee of adequate energy supplies are seeing nearly all 50 Estonians I chatted with make plans to relocate. Italy is often mentioned, as are Spain and Portugal. My Latvian friends say this is the same in Riga, and Vilnius. There is a desire to leave. Nothing is certain anymore, there are no guarantees, and it is becoming increasingly expensive.
The Western, and local media are not discussing the issue. As far as they are concerned, discontent is minimal, the EU is 'united' and the economic woes are all the fault of Russia. Yet on the ground, the views expressed to me are that Northern Europe is heading for a dark period.
Once-thriving ports and Russian trade and markets have been completely disconnected. That matters in the Baltics, where in Estonia, Russian trade had risen 73.6% in 2021, to reach €2.1 billion. In Latvia, bilateral trade increased 64% and reached €634 million. Lithuania's bilateral trade with Russia reached €5.29 billion and tripled over the previous year. All those trade investments to support what were bull markets have completely vanished. What was expected, and had been invested in, has now disappeared.
In Estonia, the ruling Government collapsed in June, senior politicians are trying to reach a compromise and cobble together a coalition, yet over a month later nothing has happened. No planning is taking place.
Tallinn's cargo port shipments are down 8%, Helsinki's down 10.27%, and Haminakotka, the largest Baltics port and a major artery to the EU is down 15.64% on 2021.
'It is the same in Poland and Northern Germany" I am told. "Scandinavia too. Ports are running at quarter to half capacity. Shipping costs are far more costly, insurance rates have astronomic. I can't get the goods I want. Everything is expensive, winter is coming, and no-one is planning for it. There is going to be a huge brain drain to southern Europe. We can't stay here anymore."
It's an issue I had already studied and had to make a decision upon in April. Our company had 2022 January plans to set up a Northern European office, and interviews have been conducted in Sweden, Finland, Denmark, and Estonia. Those plans have now been indefinitely postponed, and the planned Northern European investment made into Dubai instead.
A small manufacturing business based on Pik Street in Tallinn has the last word: "This was imposed on us by Brussels as a 'show of unity'. But if the situation doesn't change soon then Northern Europe and especially the Baltics will go into a deep recession. We will have to lay off all our local staff and relocate nearly everything. At least in Italy we can be warm, it is a lot less expensive, and our business, upon which we depend, has a chance to survive."
EU politicians have gone so far out on a limb as concerns Russian sanctions and in closing off all trade and ports that it appears they cannot now back down without looking very foolish and not a little incompetent. The potential result has been a filleting of Northern Europe's industrial heartland and the gutting of entire trading industries, while in countries like Estonia there isn't even a workable government to impose some sort of remedial action. Dark days lie ahead.