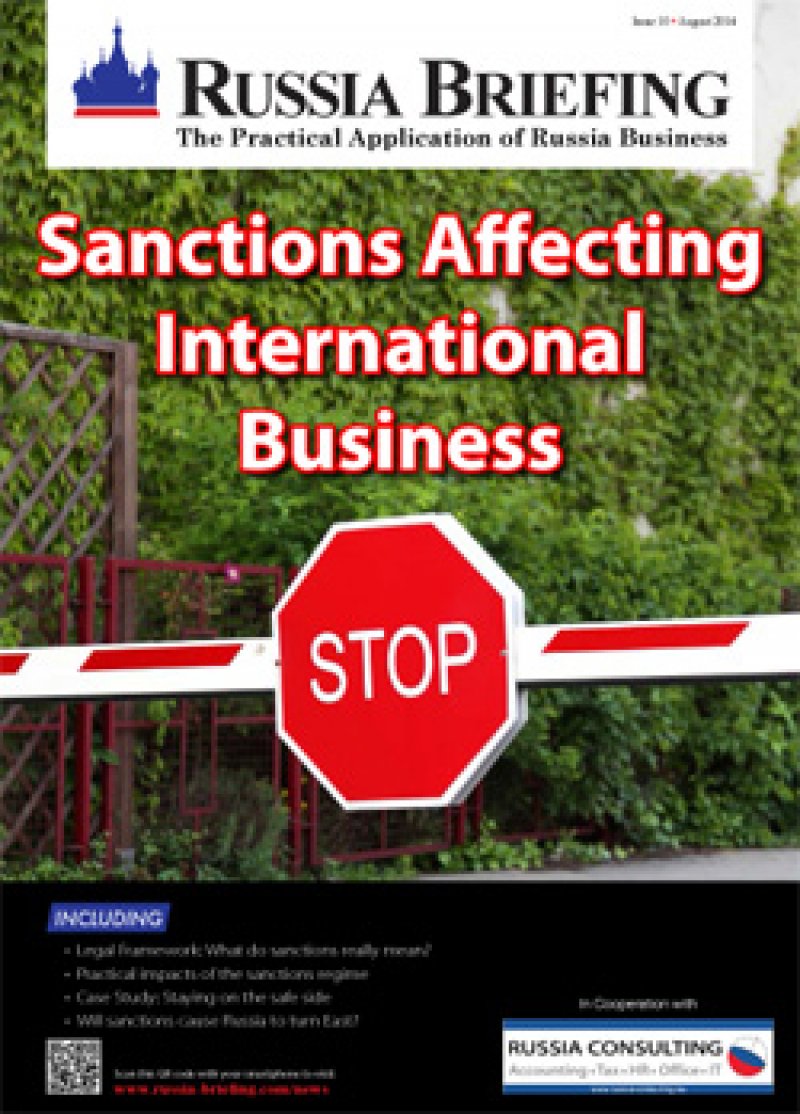 Sanctions Affecting International Business
Published: September 2014
This issue of Russia Briefing Magazine attempts to clarify the recent sanctions being imposed by the West onto Russia and a number of its citizens and other legal entities. This issue first looks at what the sanctions actually consist of, as well as whom and what could be affected. It then looks into the practical implications of the sanctions and discusses if sanctions are really the best political tool for governments to use. Finally, it is necessary to discuss what reaction Russia will take as a result of the sanctions, will it turn East in search of new economic partners?
In this issue:
Legal Framework: What do sanctions really mean?
Practical impacts of the sanctions regime
Case Study: Staying on the safe side
Can sanctions be effective? A lesson from history
Will sanctions cause Russia to turn East?
Russia stands as a key business location for many companies; however the recent sanctions levied on the country by the West, due to the situation in the Crimea, have created a minefield of new legal challenges. Companies conducting business in Russia must overcome these challenges in order to ensure that they are free from risk and are able to continue their operations legitimately.
As the sanctions against Russia continue to increase in number and severity, it is essential that companies conducting business in the country, and with Russian entities, have a clear and up to date understanding of the current sanctions situation.
This current issue of Russia Briefing gives you an overview of the regulations on US and EU sanctions and also goes beyond this by trying to find out the potential effects they have and – most important for you – what to do in order to find out whether or not your business is affected by the sanctions. RUSSIA CONSULTING Group experts have developed an efficient and effective program to screen your business partners so that you may avoid risk and continue your business activity in Russia.
The content of this magazine was compiled by SCHNEIDER GROUP (RUSSIA CONSULTING) staff in Russia.