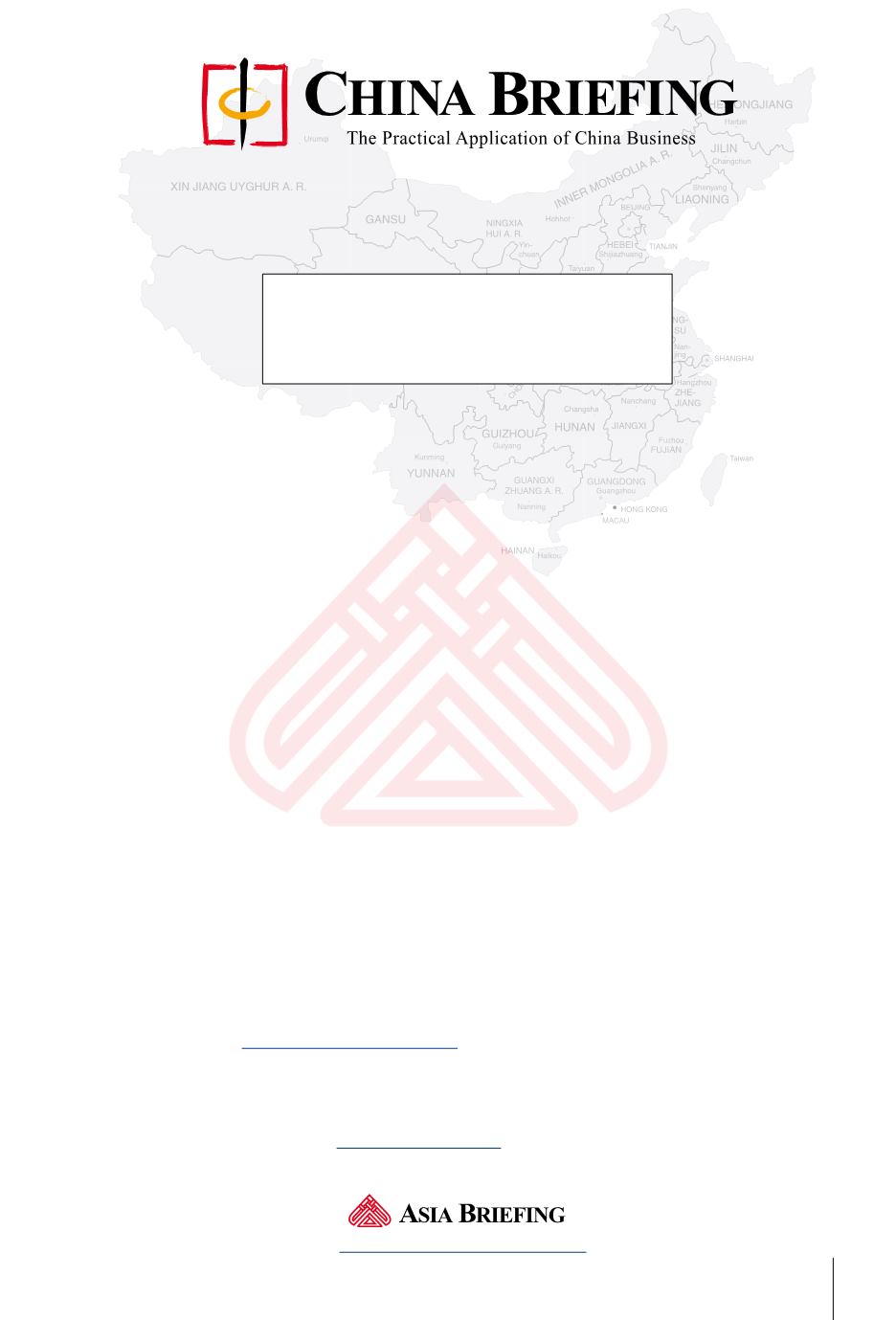 5
Intellectual Property
Rights in China
(Second Edition)
Published by:
Asia Briefing Ltd.
All rights reserved. No part of this book may be reproduced, stored in retrieval systems
or transmitted in any forms or means, electronic, mechanical, photocopying or otherwise
without prior written permission of the publisher. Although our editors, analysts,
researchers and other contributors try to make the information as accurate as possible,
we accept no responsibility for any financial loss or inconvenience sustained by anyone
using this guidebook. The information contained herein, including any expression of
opinion, analysis, charting or tables, and statistics has been obtained from or is based
upon sources believed to be reliable but is not guaranteed as to accuracy or completeness.
© 2011 Asia Briefing Ltd.
Unit 1618, 16/F, Miramar Tower,
132 Nathan Road, Tsimshatsui
Kowloon
HONG KONG
ISBN 978-988-18370-9-7
China Briefing
:
www.china-briefing.com
"
China Briefing
" and logo are registered trademarks of
Asia Briefing Ltd.
Asia Briefing Ltd.
is a
Dezan Shira Group
company.
Dezan Shira & Associates
:
www.dezshira.com
www.asiabriefingmedia.com