Event Details
3rd Asia Pacific Smart Cities Forum
SEP
12
2017
The Asia Pacific Smart Cities Forum is a platform where various sectors converge to explore new business opportunities and take the lead in the smart cities movement.
Agenda
-Addressing smart city funding. Who pays the bill?
-Reinforcing smart strategy delivery
-Discussing future design standards and construction
-Developing data management standards and regulations
Contact
alena.pashpekina@fleming.events
To know more about the event, please click here.
---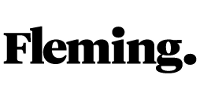 Fleming connects people who know the answers, bring the know-how you seek and the opportunities you desire, creating Critical Business Connections. After 13 years in the business, Fleming has grown to offer a complete portfolio of Conferences, Training, Exhibitions, Blended Learning and Online Conferences in 5 continents and various industries. Fleming is the right partner to support your business.
---
Kuala Lumpur, Malaysia | September 12-13, 2017
Back to event home