Event Details
BIT's Annual World Congress of Ocean
NOV
03
2017
BIT's 6th Annual World Congress of Ocean-2017 (WCO-2017)will be held during November 3-5, 2017 in Shenzhen, China. With the theme "Our Ocean, Our Future", WCO-2017 aims to bring together leading academic scientists, research scholars and industrial leaders to exchange and share their experiences and research results on ocean economy & policy, maritime law, port and shipping, ocean energy, ocean engineering, integrated marine management, oceanography, etc. With the participation of outstanding international experts, we hope productive discussions would stimulate new creative ideas to translate new discoveries& technologies into better practice and application. We hope your participation would contribute to your professional development or business relationships. Wish you enjoy the conference.
To learn more about the event and register to attend, visit the official event webpage.
---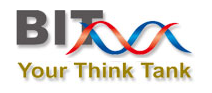 BIT Congress, Inc., a BIT Group Global company, is the largest professional conference organizing and business operating company in China, with over 500 employees, 60% among which are with master and Ph.D. degree. Founded in 2003, BIT has organized 300 conferences at home and abroad, and has expanded its operations to include such areas as biotechnology, pharmaceutical, environmental protection, new energy, advanced materials, IT, marine technology, economy, etc.
---
Shenzhen, China | November 3-5, 2017 Shenzhen Marriott Hotel Golden Bay
Back to event home