Event Details
Islamic Banking Takaful Conference 2017
AUG
28
2017
This conference will focus on insights into the Islamic Banking & Takaful sector, analyze the trends driving the growth of this sector and how to enable the adoption of these practices to conventional banking systems through presentations & discussions by leading government officials, industry experts and leaders.
To find out more and register for this event visit the website here.
---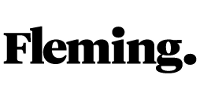 Fleming connects people who know the answers, bring the know-how you seek and the opportunities you desire, creating Critical Business Connections. After 13 years in the business, Fleming has grown to offer a complete portfolio of Conferences, Training, Exhibitions, Blended Learning and Online Conferences in 5 continents and various industries. Fleming is the right partner to support your business.
---
Kuala Lumpur, Malaysia | August 28-29, 2017
Back to event home