Event Details
The China-Bangladesh Investment Forum
AUG
21
2017
This forum will bring together 300 Chinese and Bangladeshi policymakers, business executives and investors to discuss the growing opportunities between the two countries.
Held in Beijing, and simultaneously interpreted in English and Chinese, participants will have a valuable chance to learn more about the business environment in Bangladesh and the potential areas for cooperation.
Bangladesh's economic indicators tell an impressive story. Its GDP expanded by 7.05% in 2016, inflation and exchange rates have been under control, and exports are growing while the trade deficit is narrowing. Already a lower middle-income country, the government aims to become an upper-middle income country by 2021 and a developed country by 2041.
The opportunities for China to benefit from Bangladesh's economic rise is great. China is the country's largest trading partner with bilateral trade exceeding $10bn in 2015-2016. On the reverse, Bangladesh is China's third largest trade partner in South Asia. Enhancing the potential of these two strategic partners is the prospect of a Bangladesh-China-India-Myanmar (BCIM) Economic Corridor and China's Belt and Road Initiative (BRI).
The successful implementation of these strategies will elevate Bangladesh's geographical advantage in South Asia and enhance economic activity between the two countries for decades to come.
Attendance to this event is free and by invitation only.
Topics include:
- Bangladesh, China and the Belt and Road Initiative
- Financing Infrastructure
- Boosting Bangladesh's FDI
- Financial and Capital Markets
- Bangladesh's Growth Industries: Opportunities for China
To learn more visit the website for this event here.
---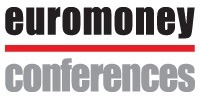 Euromoney is the world's leading organizer of conferences for capital markets and investment professionals. They have almost 50 years' experience connecting companies and governments with the financial institutions that support their growth.
---
Beijing, China | August 21, 2017 The Westin Beijing, Financial Street
Back to event home