While China announces trade of US$1 trillion with Asia by 2020, Obama stays at home
Op-Ed Commentary: Chris Devonshire-Ellis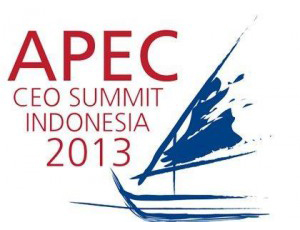 BALI, Oct. 5 – Twelve years ago, I first attended an APEC Summit. It was in Shanghai, in October 2001, and was just weeks after the atrocities of 9/11. Then-U.S. President George W. Bush attended, and among the many visiting presidents, prime ministers, foreign ministers and delegates, there was a general outpouring of sympathy for the suffering loss that America was enduring. Meanwhile, President Bush, fresh from those attacks, pledged American support and investment into Asia and welcomed the rise of China as a new superpower. Despite the horrors of 9/11, America was still the boss.
As we fast forward over a decade later, the attitude of Asia towards the United States is changing. Ten years of wars in Afghanistan and Iraq have taken a huge financial toll. The American military now seems to be the overriding driving factor in its economy. Sympathy has been replaced by disquiet over continuing perceptions of overseas aggression, and more recent sordid tales of super espionage, spying on governments (both friend and foe), and the unveiling of ongoing, systematic and quite possibly illicit surveillance of citizens home and abroad have all exacted a credibility expense. We are weary of this side of America.
Then more recently still, the announcement last week that the American government was being forced to shut down domestically as a result of political infighting has raised eyebrows – amused by some, concerned by others. America suddenly doesn't even seem in charge of its own backyard, let alone elsewhere.
The most recent indignity comes with President Obama cancelling his long-planned attendance to the primary U.S.-Asia focused event of the year – APEC, currently being held in Bali, Indonesia. Obama didn't attend last year's APEC meeting in Vladivostok either, and the irritation of the APEC Ministers has been obvious. The Jakarta Globe, Indonesia's largest and most influential English-language newspaper, carries today on its print version a headline: "Diminishing Superpower," with a photo of Obama splashed across the front cover.
U.S. Secretary of State John Kerry is to take Obama's place. Yet it was noticeable in a report today from the Financial Times that Kerry was attending APEC from Japan, where he had been holding meetings concerning military cooperation and the deployment of drones.
In contrast, Chinese President Xi Jinping is attending APEC on the back of state visits to Indonesia and Malaysia. During these visits, China has signed trade deals worth billions of dollars, pledged to use its sovereign wealth fund to invest in Asian infrastructure, opened up campuses for its universities and made agreements for 15,000 students from across ASEAN to study in China over the next five years.
On one side; global and domestic conflict. On the other; global trade and cooperation. The contrasting fortunes this week of both the United States and China could not be more stark.
The feeling is now that maybe America is losing its importance in Asia. Obama today is the elephant most decidedly not in the room, and the attitude is that this APEC will instead be dominated by China, not the United States. The feeling – rightly or wrongly – is a resignation that American influence and desire to engage with Asia is waning, of a great Empire commencing a decline. It is in sharp contrast to 2001, when the United States seemed infallible and more than able to absorb and ride out its problems, both domestic and global.
It is, however, not the first time an American president has cancelled an APEC visit. Bill Clinton did the same in 1995, and for similar reasons, but later made up for it by paying specific attention to Asia in the following months. Yet this was before a long global downturn, however. Obama will have to pull some pretty big rabbits from his hat if he is to restore American trade dominance and trust.
Waiting in the wings, of course, is China. President Xi Jinping's trips to Indonesia and Malaysia were highly successful, and he has stated that Chinese investment into the ASEAN nations is expected to reach US$1 trillion by 2020. This represents an increase of trade by a multiple of four in the next seven years.
China is well on the way of doing this. All of the ASEAN nations – with the sole exception of the Philippines – now count China as their largest trade partner. For the United States to achieve that same US$1 trillion figure, it needs to increase its trade by a factor of five.
Simply put, it is easier for China to retain and increase trade superiority in Asia than it is going to be for the United States. John Kerry meanwhile stated today that Obama's no-show at APEC "would not change" the United States' commitment to Asia. Well, he would say that, wouldn't he? Yet the feeling prevails that a global lessening of trust and dependability of the might and credibility of the United States renders his words somewhat hollow.
America's effective no-show at APEC has other strategic implications as well. China has been pushing for the establishment of an ASEAN Development Bank – which would invest in the region and be partially funded by China. They have suggested they would make up to US$50 billion available for the funding of this project, and have also made overtures about a similar Development Bank for the BRICS nations, again to be partially funded by China's sovereign wealth fund. Furthermore, an additional Silk Road Free Trade Zone will seek to take care of infrastructure development in Central Asia.
This is in response to Asian perceptions that institutions such as the Asian Development Bank – largely funded by the United States and Europe – have remained too conservative and on the sidelines when it comes to committing funds to emerging Asia. China wants a bigger say in how such investments are made and is prepared to circumnavigate the traditional Western controlled routes to get it.
Also likely to be pushed to the back burner in Obama's absence is the proposed Trans-Pacific Partnership (TPP) – an effective free trade zone that includes the United States, Vietnam, Japan, Australia, Chile, Singapore, New Zealand, Brunei, Peru, and Malaysia. It specifically excludes China as the United States wishes to assist with the development of other manufacturing markets as alternatives to China. With Obama not around to talk about the TPP, China will take advantage of his absence and will push its own version – the Regional Comprehensive Economic Partnership (RCEP) – which includes ASEAN, China, India, Japan, South Korea, Australia and New Zealand, but excludes the United States.
Clearly, the United States has much to lose by not being seen as part of the new Asian dynamic. The very real feeling here in Bali is that the United States is losing and becoming a secondary power to China in Asia. People have written the United States off before, only for it to bounce back again and resume "business as usual." But to do that they need to solve their domestic problems, pull out of their wars, and go back to doing what they do best – innovation and trade.
In Bali right now, the general perspective is that the Americans seem a long way away from being able to do that, while China looks far more capable of meeting those aims. The next few days will prove most illuminating – and especially the addresses to be given by Xi Jinping and John Kerry. You can read my summaries of those and more on this website in the coming days.
To subscribe to the complimentary Asia Briefing update service please click here. Subscription to this service provides a free weekly email update on the latest business and foreign investment news from Asia, plus our round ups from our ASEAN Briefing, China Briefing, India Briefing and Vietnam Briefing portals. These portals are brought to you by Dezan Shira & Associates, Asia's premier foreign direct investment legal and tax consultancy.
Chris Devonshire-Ellis is the Founding Partner of Dezan Shira & Associates, Publisher of Asia Briefing and has lived and worked in Asia for nearly 30 years. To contact Chris please email asia@dezshira.com.
Related Reading
ASEAN Briefing
Our new ASEAN Briefing site contains details of double tax agreements, free trade agreements, and bilateral investment treaties between ASEAN, its members, and other countries around the world. ASEAN Briefing is a library source for researching tax and trade treaties, and is an essential guide for cross border tax planning. The site also includes news and treaty updates on ASEAN, China, India, the United States and Europe.