In diesem Artikel beleuchten wir die jüngsten Entwicklungen im Bereich der Steuern und rechtlichen Bestimmungen in der ASEAN-Region. Für fachspezifische Informationen zu Detailfragen in diesem Themenbereich wenden Sie sich bitte an germandesk@dezshira.com.
Die Bedeutung der ASEAN-Region im Jahr 2015 wird im Zuge der Umsetzung der ASEAN-Wirtschaftsgemeinschaft (ASEAN Economic Community – AEC) weiter zunehmen. Mit der AEC soll sich die Entwicklung ASEANs zu einem einheitlichen Markt und Produktionsstandort, einer wettbewerbsfähigen und vollständig in die Weltwirtschaft integrierten Wirtschaftsregion, sowie einem Gebiet gleichberechtigter Wirtschaftsentwicklung erreicht werden. Die Staaten der ASEAN umfassen eine Bevölkerung von insgesamt 600 Millionen Menschen mit einem kombinierten Bruttoinlandsprodukt von ungefähr USD 2,5 Billionen und einem Handelsvolumen von USD 1,5 Billionen. 
Mehr zum Thema: Thematischer Überblick: Die ASEAN Wirtschaftsgemeinschaft
ASEAN-Staaten vor Einführung von Streitbeilegungsmechanismen      
Während eines kürzlich abgehaltenen Treffens in Siem Reap in Kambodscha zum Thema der Streitbeilegungsmechanismen innerhalb der ASEAN (Dispute Settlement Mechanisms – DSM) wurde eingehend versichert, in allen Kooperationsfeldern verbindliche Streitbeilegungsmechanismen einzuführen.
Im Rahmen des Treffens bekräftigte der Stellvertretende Generalsekretär für Gemeinschafts- und Wirtschaftsfragen H.E. AKP Mochtan diese Bestrebungen: "Die DSM sind eine Schlüsselkomponente in der Realisierung einer regelbasierten Gemeinschaft, in der das Rechtstaatsprinzip gestärkt wird und Streitfälle durch friedliche gemäß klar definierter und verbindlicher rechtlicher Standards beigelegt werden.
In der jüngeren Vergangenheit haben die ASEAN eine Reihe von Maßnahmen ergriffen, um die DSM zu stärken:
Die erfolgreiche Umsetzung des Protokolls der ASEAN-Charta zu DSM aus dem Jahr 2010
Das Freundschafts- und Kooperationsabkommen in Südostasien
Das Protokoll zu erweiterten DSM
Mehr zum Thema: ASEAN: 5 Industrien, in die es sich lohnt zu investieren
Singapur und Vereinigte Arabische Emirate unterzeichnen Doppelbesteuerungsabkommen
Am 31. Oktober 2014 haben die Finanzbehörden Singapurs (IRAS) verlauten lassen, dass man ein Änderungsprotokoll des Doppelbesteuerungsabkommens mit den VAE unterzeichnet habe. Folge Schlüsselbegriffe wurden geändert:
Verlängerung der zeitlichen Frist zur Sicherstellung einer Betriebstätte (Permanent Establishment – PE) von neun auf zwölf Monate
Reduzierte Quellensteuersätze auf Dividenden und Zinseinkünfte
Ein neuer Artikel (Art. 26.) zum Informationsaustausch
Mehr zum Thema: EU und Singapur schließen Freihandelsabkommen
Malaysia ändert Richtlinien zur Umsatzsteuer für Versicherungen und den Takafulsektor
Die malaiischen Zollbehörden (Royal Malaysian Customs) haben die Richtlinien zur Umsatzsteuer für Versicherungen und den Takafulsektor geändert. Takaful ist ein Begriff für islamische Versicherungen. Die wichtigsten Kernpunke der Änderungen sind:
Allgemeine Versicherungen und Takaful Dienstleistungen werden als steuerpflichtige Lieferungen eingestuft und mit sechs Prozent besteuert
Allgemeine Rückversicherungen und allgemeine Retakaful Dienstleistungen werden ähnlich standardisiert behandelt
Mehr zum Thema: Niedrigste Umsatzsteuer in ASEAN bald in Malaysia
Bei Fragen zu Wirtschaftsthemen, Steuern, Buchhaltung und Unternehmensgründungen in Asien kontaktieren Sie bitte:

Fabian Knopf, Sr. Associate, Co-Head of German Desk, Dezan Shira & Associates Fabian.Knopf@dezshira.com
Silke Neugebohrn, Sr. Associate, Co-Head of German Desk, Dezan Shira & Associates Silke.Neugebohrn@dezshira.com
Für weitere Information oder um mit Dezan Shira & Associates in Kontakt zu treten, senden bitte Sie eine Email an germandesk@dezshira.com oder besuchen Sie uns auf www.dezshira.com/de, wo Sie unsere Unternehmensbroschüre herunterladen können. Bleiben Sie auf dem Laufenden über die aktuellsten Wirtschafts- und Investitionstrends in Asien durch unseren Newsletter.
Folgen Sie uns auf Twitter!
Weiterführende Lektüre (Kostenlos zum Download):
Eine Einführung in asiatische Entwicklungszonen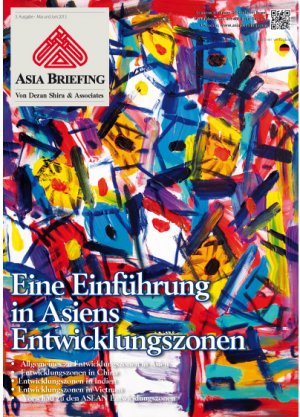 In dieser Ausgabe des China Briefing Magazins erläutern wir unterschiedliche Arten von Entwicklungszonen in China, Indien und Vietnam im Hinblick auf deren spezifischen Vorteile und Charakteristika.
Das könnte Sie auch interessieren:
Personalverwaltung in Asien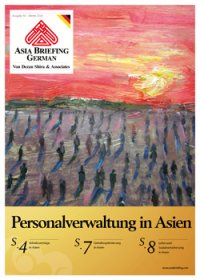 Diese Ausgabe von Asia Briefing hilft Ihnen und Ihrem Unternehmen, sich im Dickicht der erforderlichen Informationen für die Gestaltung eines Arbeitsvertrags in den Ländern Indien, China und Vietnam zurechtzufinden. Wir gehen auf die Sozialversicherungssysteme und deren einzelne Leistungen ein, damit Sie sowohl Ihre Rechte und Pflichten, als auch die Ihrer Angestellten kennen.