China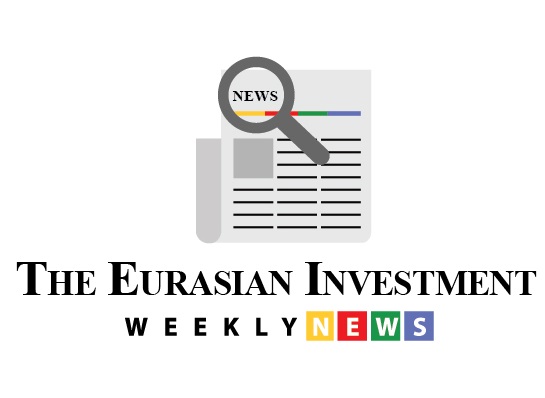 China's New NGO Law: Navigating the Restrictions and Application Procedures
Since China's reform and opening up in the 80s, foreign NGOs have been instrumental in channeling capital, intelligence and expertise into the country's development and expansion. Over the years, this contribution has alternately been welcomed and looked upon with skepticism by the state. Now, with the recent ratification of the "Administrative Law on Activities of Overseas Non-government Organizations within the Territory of the People's Republic of China" – the first comprehensive guiding law for foreign NGOs – China's position on their activities is set to take a new and more restrictive form.
Promulgated on April 28 and due to come into effect on January 1, 2017, the new law places stringent constraints on the registration, operation and funding of foreign NGOs in the name of protecting national security. It is estimated that around 7000 foreign groups and organizations with existing operations in China will be affected, and that the incorporation process for new NGOs will be significantly more difficult.
Shifting Gears: Investing in China's Electric Vehicles Market
Many in the industry already saw it coming, but China now officially outranks the United States in one more category: sales of new-energy vehicles (NEVs). According to 2015 statistics provided by the China Association of Automobile Manufacturers (CAAM), China produced and sold over 300,000 units of NEVs, an increase of over 300 percent year-on-year. Other areas of the industry are almost as dynamic: battery electric vehicles (BEVs) totaled almost 250,000 units during the same year – an increase of over 400 percent year-on-year – while plug-in hybrid electric vehicle (PHEV) sales totaled over 80,000 units, increasing almost 200 percent year-on-year.
Conversely, the United States saw its NEV sales slow down as oil prices decreased. This change in ranking comes as China continues to strengthen its push towards green development. NEVs, which here refers to all-electrics, plug-in hybrids, and hydrogen fuel-cell vehicles, is one of the key industries that China will foster for at least the next half-decade.
Understanding How China's VAT Reform Has Affected the Real Estate and Construction Sectors
Effective as of May 1, China completed the last step in its extensive business tax to VAT reform by extending the previous pilot programs to cover the remaining sectors of finance, life services, property and construction. The reform was initiated with the aim to reduce the tax burden of businesses, with an estimated 97 percent of tax payers to pay less tax with savings of over RMB 300 billion.
Previously, the real estate and construction industries were subject to three and five percent business tax (BT) respectively, but both are now subject to 11 percent VAT. There is no value in making a direct comparison between the two, however, as VAT is assessed on a net basis, and BT on a gross basis.
India
Reducing the Risks Posed by Legislative and Judicial Actions in India
Recent legislative and judicial actions in India's capital of Delhi have caused significant disruption to the establishment of businesses. In the past few weeks, Delhi has implemented two measures to combat the rising levels of pollution in the mega city. Both have influenced various facets of Delhi's economy, were particularly harsh on certain businesses, and inadvertently punished consumers in the city.
The plans were introduced with noble intentions, but affected business operations for numerous companies. Most of these companies were underprepared to cope with changes in Delhi's economic landscape. This underlined the importance of preparation and adaptation for businesses that operate in India – companies that keep abreast of changes in the legislative and judicial space can mitigate the risks that their businesses face.
Vietnam
LG to Invest US $1.5 Billion in Vietnamese Electronics Production
On ­­­­May 6, LG Display Group, a subsidiary of South Korea's LG Electronics, pledged US $1.5 billion to establish a screen factory in Hai Phong. Launching next year, the factory will produce high-tech digital displays using LG's organic light emitting diodes. This investment comes just a year after LG  opened a US $1.5 billion factory in Hai Phong and follows similar investments from the likes of Samsung and Nokia.
Over the past four years, Vietnam's electronics sector has grown by 78 percent, becoming the country's number one export in 2013. With pro-foreign investment policies and a competitive labor force, Vietnamese electronics production has also quickly surpassed regional rivals such as Thailand and the Philippines and is expected to grow at a modest five percent over the next two years, positioning Vietnam to surpass Singapore as the region's fifth largest electronics exporter.
The Philippines
IMF Estimates Philippine Growth to Top 6% in 2016
Spurred on by domestic demand, the Philippine economy is performing the best out of the ASEAN-5, according to the IMF's latest Regional Economic Outlook (REO). Gross Domestic Product is forecast for growth rates of 6.0 percent for 2016 and 6.2 percent for 2017. Underpinning these gains, higher public consumption and investment are pointed to as the drivers of demand as the country progresses from its rate of 5.8 percent in 2015.
Private demand is shown to be increasing as a result of low unemployment, low oil prices, and higher worker remittances. Private investment is also expected to perform well as infrastructure has developed and public-private partnership projects are on the rise. The Philippines didn't suffer too badly from the spillover effects coming from China's slowdown, however, the country needs to do more to catch up on regional export levels.
Russia
2016 Overview of Russia's Investment Potential
Mikhail Dmitriev, President of New Economic Growth in Moscow, is one of Russia's leading strategic thinkers, and an ex-member of the Russian Government, being Vice-Minister for Finance from 2000-2004 and chairing the Centre for Strategic Research in Moscow, the countries top think-tank.
In his recent Asia House presentation "Russian Society  and the Economic Turning Point: Opportunities Missed, Opportunities Taken", Dmitriev's comments are, for a change, more upbeat about Russia's immediate prospects. While the difficult situation in Russia is old news, according to official data provided by the Federal State Statistics Service (FSSS), in 2015 Russia's GDP decreased by 3.7 percent and industrial production dropped by 3.4 percent. Based on that data, it appears that there are no reasons to be optimistic in 2016. The fundamental factors that caused the recession are still there: oil prices are low, and international sanctions have not been lifted.

About Us
Asia Briefing Ltd. is a subsidiary of Dezan Shira & Associates. Dezan Shira is a specialist foreign direct investment practice, providing corporate establishment, business advisory, tax advisory and compliance, accounting, payroll, due diligence and financial review services to multinationals investing in China, Hong Kong, India, Vietnam, Singapore and the rest of ASEAN. For further information, please email asia@dezshira.com or visit www.dezshira.com.
Stay up to date with the latest business and investment trends in Asia by subscribing to our complimentary update service featuring news, commentary and regulatory insight.


The Asia Sourcing Guide 2015
In this issue of Asia Briefing, we explain how and why the Asian sourcing market is changing, compare wage overheads, and look at where certain types of products are being manufactured and exported. We discuss the impact of ASEAN's FTAs with China and India, and highlight the options available for establishing a sourcing model in three locations: Vietnam, China, and India. Finally, we examine quality control in each of these markets.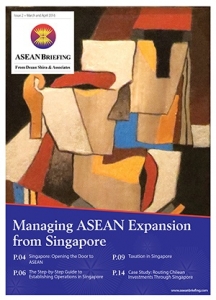 Managing ASEAN Expansion from Singapore
For the second issue of our ASEAN Briefing Magazine, we look at the benefits of using Singapore a hub for the management of regional operations throughout ASEAN. We firstly focus on the position of Singapore relative to its competitors, such as the Netherlands and Hong Kong. We then provide step-by-step instructions on corporate establishment, and provide expert insight on maximizing returns through the reduction respective tax burdens.
The 2015 Asia Tax Comparator


In this issue, we compare and contrast the most relevant tax laws applicable for businesses with a presence in Asia. We analyze the different tax rates of 13 jurisdictions in the region, including India, China, Hong Kong, and the 10 member states of ASEAN. We also take a look at some of the most important compliance issues that businesses should be aware of, and conclude by discussing some of the most important tax and finance concerns companies will face when entering Asia.