China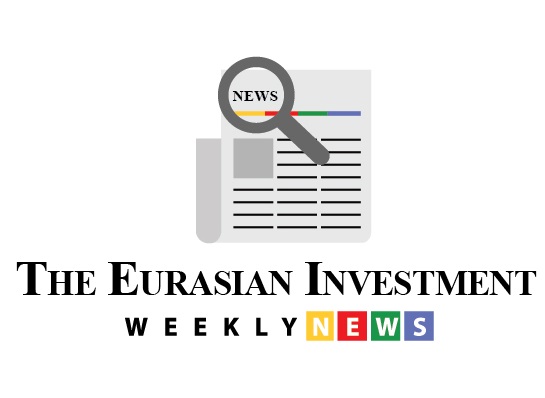 Accessing China's Third Party Mobile Payments Market: A Comparison of WeChat and Alipay
The Chinese Central Bank has announced significant regulatory change to the operation of online payments, widely affecting service providers and their millions of users in China. From July 1, 2016, third party online payment service providers must ensure that all user accounts bear the real name of the account holder. In addition, accounts will be categorized into three types based on security requirements, capped with maximum annual payments. The policy was created with an aim to prevent large deposits of money into third party payment accounts unprotected from bank deposit insurance.
In 2015, the size of China's third party mobile payments market reached RMB 9.31 trillion, up 57.3 percent from 2014. Analysts expect that the industry will continue to grow at a fast rate in the coming years, reaching RMB 52.11 trillion by 2018. Mobile payments have become an extremely useful tool for companies to optimize in their China market strategy. Here, we examine the two largest third party online payment platforms used in the country: Alipay and WeChat.
Labor Case Study: Work Permit Compliance for Foreign Employees in China
In China, foreigners are only allowed to work after they obtain an official work permit and residence permit. Failing to do so will result in a fine of up to RMB 20,000. Here, we present a case study that illustrates the risks of hiring a foreign worker without providing a work permit in China.
An Overview of China's Elderly Care Industry
A myriad of factors have contributed to a rise in need for elderly care services in China. The Middle Kingdom's gender imbalance, low birth rate and average increase in life expectancy, combined with a series of family planning regulations, have created a rapidly aging population. Data provided by the National Statistics Bureau show that China's over 60 population – the age at which it classifies an elderly person – reached 222 million in 2015, accounting for 16.1 percent of the overall population. This rate is now predicted to grow by three percent year on year, resulting in the proportion of elderly citizens exceeding that of those aged 14 and under by 2030, and one in three people in China being aged over 65 by 2050.
India
Two Years into the Modi Government – How are Things Shaping Up for India?
The National Democratic Alliance (NDA) government led by Prime Minister Narendra Modi marked its two year anniversary on May 26 of this year. Given its overwhelming mandate in the 2014 general elections, the Modi government has been held to a high standard. A bounty of electoral promises has also resulted in big expectations, particularly, in the domain of economic and institutional reform, infrastructural growth, business competitiveness, and foreign policy.
India Signs OECD Country-by-Country Reporting Agreement
In an ongoing effort to increase transparency by multinational enterprises (MNEs), India joined Canada, Iceland, Israel, New Zealand and the People's Republic of China in becoming the 39th signatory to the OECD 's Multilateral Competent Authority agreement for the automatic exchange of Country-by-Country reports (CbC MCAA).
The Country-by-Country Reporting Agreement was conceptualized in 2013, when the OECD and G20 countries adopted the Base Erosion and Profit Shifting Action Plan (BEPS).  BEPS acknowledges that improving transparency for tax administrations by giving them adequate information to assess high-level transfer pricing is crucial for tackling the problems of tax base erosion and profit-shifting.  In response, the September 2014 Report on Country-by-Country reporting provides a template for MNEs to file an annual report for each tax jurisdiction in which they do business. This report is called the Country-by-Country Report.
ASEAN
The ASEAN Economic Community and What it means for Intellectual Property
In 2015,  the ASEAN Economic Community (AEC) was officially fully established. In some ways similar to the economic unity of the EU, the broad aims of the AEC are to develop (1) a single market and production base, (2) a region of more equitable economic development, and (3) a globally integrated economic region. To achieve these, trade barriers will be removed or reduced and standards across a number of sectors (i.e. cosmetics, pharmaceuticals, agricultural products, and medical devices) will be harmonized.
Vietnam
Layoff Violations Under Vietnam's Updated Criminal Code
Recently implemented, an updated version of Vietnamese criminal code raises penalties for illegal termination of employees. Effective from July 01 2016, Code No. 100/2015/QH13 lays out punishments, including serious fines and even jail time, for those found to be terminating or coercing the termination of employees illegally.
In order to reduce exposure to non-compliance, companies should be aware of how updates differ from previous legislation, in what instances non-compliance can be triggered, and the penalties and liability that are established and maintained under updated guidance.
Indonesia
Setting Sail in the Sea of Java: An Introduction to Indonesian Aquaculture
As the world's largest archipelago, Indonesia is among the most important producers of aquaculture globally. In 2001, Indonesia ranked fourth in aquaculture output and has since increased its fishery exports to US $4 billion in 2015. Though Indonesia's aquaculture industry has begun to make strides, it is still far from realizing its full potential.
In an effort to harness its comparative advantages, the Indonesian government has made monetary commitments to the sustainability of the industry and is working to relax regulations surrounding foreign investment. Upon their election in 2014, both President Joko Widodo and Susi Pudjiastuti, the Minister of Maritime and Fisheries, have been working to establish strategies to promote and expand Indonesia's fisheries.
Russia
Battered by slowdown Russian economy may go 'gray'
About Us
Asia Briefing Ltd. is a subsidiary of Dezan Shira & Associates. Dezan Shira is a specialist foreign direct investment practice, providing corporate establishment, business advisory, tax advisory and compliance, accounting, payroll, due diligence and financial review services to multinationals investing in China, Hong Kong, India, Vietnam, Singapore and the rest of ASEAN. For further information, please email asia@dezshira.com or visit www.dezshira.com.
Stay up to date with the latest business and investment trends in Asia by subscribing to our complimentary update service featuring news, commentary and regulatory insight.


The Asia Sourcing Guide 2015 In this issue of Asia Briefing, we explain how and why the Asian sourcing market is changing, compare wage overheads, and look at where certain types of products are being manufactured and exported. We discuss the impact of ASEAN's FTAs with China and India, and highlight the options available for establishing a sourcing model in three locations: Vietnam, China, and India. Finally, we examine quality control in each of these markets.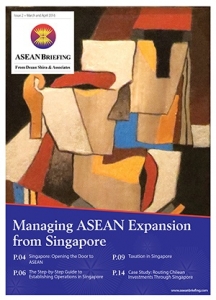 Managing ASEAN Expansion from Singapore For the second issue of our ASEAN Briefing Magazine, we look at the benefits of using Singapore a hub for the management of regional operations throughout ASEAN. We firstly focus on the position of Singapore relative to its competitors, such as the Netherlands and Hong Kong. We then provide step-by-step instructions on corporate establishment, and provide expert insight on maximizing returns through the reduction respective tax burdens.
The 2015 Asia Tax Comparator

In this issue, we compare and contrast the most relevant tax laws applicable for businesses with a presence in Asia. We analyze the different tax rates of 13 jurisdictions in the region, including India, China, Hong Kong, and the 10 member states of ASEAN. We also take a look at some of the most important compliance issues that businesses should be aware of, and conclude by discussing some of the most important tax and finance concerns companies will face when entering Asia.