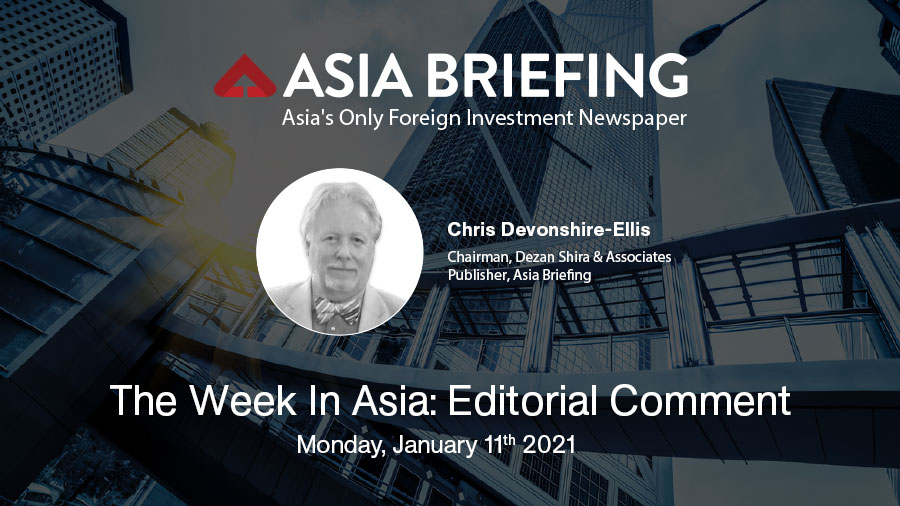 Monday, January 11, 2021  
The news this week has been dominated by events in Washington DC, with demonstrators briefly taking over control of the US Capitol, with our opinion on how these impact on China and Russia here. Incumbent President Trump appears to be taking much of the rap for this, however the underlying issue remains. Close to half of US voters in the recent election voted for him, with the remainder for Biden in what was a close-run election whichever way one calls it. A new President alone will not fix these problems; the United States has emerged as a divided nation, equally split among the haves and have-nots. A societal rethink is needed on how to bridge that gap and curbing the excesses of American capitalism. For billionaires such as Jeff Bozos to add to his wealth by charging more on the supply chain value than for actual product values is obscene, as is Elon Musk's personal wealth of US$200 billion. To put that amount of money into context, that is slightly less than 50% of all China-US bilateral trade in 2020.
Twitter, another privately owned, American company, has permanently banned President Donald Trump, US National Security Advisor Mike Flynn, US Attorney Sydney Powell, and Media Director Gary Powell from making their views publicly known. Trump remains an elected, people's President, while Jack Dorsey, Twitters CEO is now apparently in charge of what can be said and by whom and has done so from French Polynesia. The United States is walking a very fine tightrope here.
Whatever is going on in the United States requires a radical overhaul, with too much money and influence concentrated in too few, non-elected individuals that are subverting good governance and speech. Whether the country has the moral or political integrity to change this is a major question for the next quarter century.
Flying under the radar somewhat after the shenanigans in Washington was Kim Jong-Un's speech at the recent North Korean Workers Party Congress. In it, Kim noted economic mistakes had been made, and changes needed to occur and has made additional comments this weekend concerning developing relations with China and Russia. His comments were caged in political nuances but can be read to signal potential reforms are on the cards. If so, the possibility of North Korea becoming part of the Belt & Road Initiative cannot be ruled out. Much depends upon how Kim can re-position the 'Juche' ideology of national self-sufficiency, as this has stymied trade development in the past. The DPRK's hardline Generals though, veterans of the Civil War, are now dying off, and the country has not seen conflict since mid 1953. A softening of hardline, conflict influenced attitudes could be about to occur. If Bejing and Moscow can gradually persuade Kim to adopt some reforms, that might end up with Pyongyang being in a better place – good news for Asian and Global regional security.
Getting back to business, Annual Audit Season is now upon us, and certainly so in China and the ASEAN nations. Preparing your internal financial statements and accounts for audit this quarter will be less straightforward this year, but in a good way. Numerous Governments issued tax refunds and hiatus for various overheads that affect corporate bottom lines. It is important internal accounting staff are fully aware of these and are factoring them into your statements. If not, you can end up declaring more taxable income than necessary. It is your responsibility to get this right, not the Governments. On our Asia Briefing homepage there is an Asian Audit summary as well as articles about specific audit preparations for China, Hong Kong and all ten ASEAN nations to bring you up to speed with 2020 issues that need to be considered as part of your financial audit preparations. And if you have any questions, our firm is always pleased to assist and has offices throughout Asia.
Our Special Asia Focus this week is on Asia's Heathcare Industry, and we cover investment opportunities and developments in this fast growing sector in ASEAN, China and India. You can find those articles at the end of the homepage.
Meanwhile, continuing regional celebrations, for all our Russian speaking readers, the Orthodox New Year is this Thursday. С Новым Годом ! 
Otherwise, we start to look forward to the Lunar New Year festivities, which vary slightly in dates across Asia, but in China fall on February 12.
As always, stay safe, and obtain your 2021 complimentary Asia Briefing subscription – giving you our free weekly roundup, discounts on publications, and access to webinars and podcast – here
Best wishes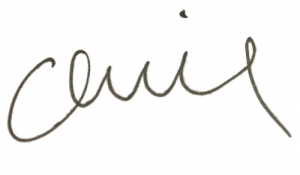 Chris Devonshire-Ellis 
Chairman, Dezan Shira & Associates
Publisher, Asia Briefing 
E: editor@asiabriefing.com
W: www.dezshira.com