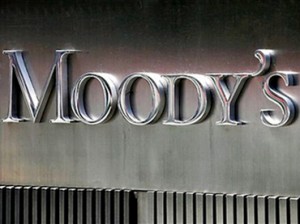 Dec. 5 – A report released last week by Moody's Investor Service entitled Asian Credit is Stable, Despite Strengthening Headwinds projects that the overall credit quality of sovereigns, corporations and financial institutions in Asia Pacific will be stable over the next 12 months. According to the report, telecommunications companies, property developers, utility companies and refiners have the most stable 2014 outlooks.
The "headwinds" referred to in the title include the US Federal Reserve scaling back its bond-buying program, the potential bursting of asset bubbles, and slower projected economic growth in China.
"We do not expect balance-of-payment crises when the US Federal Reserve scales back its bond-buying program, even in countries which have recently been under greatest exchange rate pressure. Sovereigns have built up large reserve buffers and used flexible exchange rates to absorb shocks, and most banking systems are funded with deposits and have little offshore wholesale funding exposure, with the exception of Korea, Australia and New Zealand," remarked Michael Taylor, Moody's Managing Director and Chief Credit Officer for Asia Pacific.
Taylor added that the banking sector has also built significant buffers against falling real estate prices by fostering generally low loan-to-value ratios and strong regulatory oversight.
"Refinancing risk is manageable for the Asia Pacific corporates we rate because most of the maturities are for investment-grade companies that are blue chips in their home or regional markets and will continue to have access to domestic banking systems and local bond markets," Taylor added.
While the slow pace of recovery in advanced economies subdued demand for Asia Pacific exports in 2013, more advanced stages of the recovery in the US and Europe will cause demand to pick up again in 2014.
Although Chinese economic growth is forecasted to be slower in 2014 than it has been in the past three decades, the recent communique from the Third Plenum should successfully address several of China's main challenges including the need for financial reforms to sustain economic growth.
"Our stable outlook is further underpinned by our view that China will stay on a path of steady expansion and pursue an agenda of orderly reform; and we also note the pro-market announcements which have followed the Third Plenum of the Communist Party leadership in Mid-November," remarked Christine Kuo, Vice President and Senior Credit Officer at Moody's.
Moody's predicts mid-7 percent GDP growth for China in 2014, and outlooks are increasingly stable for Korea and Indonesia.
Challenges in the near future will include policy uncertainty surrounding elections in India and Indonesia, and continuing political unrest in Thailand.
You can stay up to date with the latest business and investment trends across Asia by subscribing to Asia Briefing's complimentary update service featuring news, commentary, guides, and multimedia resources.
Additional Reading
China Issues Financial Reform Guidelines to Boost Shanghai Free Trade Zone
India's Economy on Track for Expansion in 2014
World Bank Bi-Annual Assessment: Vietnam