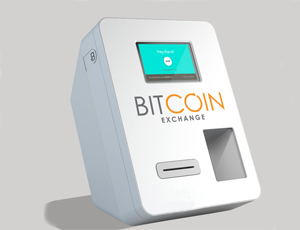 SINGAPORE – A month after Tembusu Terminals installed Asia's first bitcoin ATM in Singapore, Coin Republic launched the first cash-dispensing bitcoin ATM in the city-state on Monday. The machine is located at Bartini Kitchen at 29 Boon Tat Street, a restaurant that accepts bitcoin as payment and anticipates an increase in foot traffic from hosting the ATM.
So far, eight bitcoin ATMs have been launched in Singapore, with Tembusu stating that it plans to roll out at least 100 machines by the end of the year. Unlike the other seven existing machines, the latest bitcoin ATM by Coin Republic operates in two directions — users can both purchase bitcoins with cash, and withdraw Singaporean dollars from their bitcoin wallets. The other seven machines in Singapore to date only allow for a one-way exchange of cash into bitcoins.  
Users will be able to withdraw cash at Coin Republic's new ATM quickly, bypassing the waiting time of at least one day required at bitcoin exchanges, which are dependent on wire-transfer processing times.
RELATED: Bitcoin Exchange BTC China Resumes RMB-Based Deposits
Alongside the digital currency's increasing prominence, bitcoin has provoked its own fair share of controversy. The untraceable nature of the electronic currency makes it an attractive medium for illegal activities, such as money laundering or terrorist financing, and governments across the world are still grappling with the issue of how to regulate it and whether it should be allowed as a medium of exchange at all.
The Monetary Authority of Singapore (MAS) announced this month that it would roll out laws requiring bitcoin intermediaries (including bitcoin vending machines) to verify customers' identities — these "Know Your Customer" (KYC) process features will strip away some of the anonymity behind bitcoin trading. Bitcoin intermediaries will also need to report suspicious activity to the Suspicious Transaction Reporting Office.
The new Coin Republic ATM already incorporates a camera, palm-print scanner, and ID card reader, though these identification features are currently disabled until the MAS's proposed regulations are made clear and come into effect within the next 12 months.
"The requirements will be similar to those imposed on money changers and remittance businesses who undertake cash transactions," the MAS added in its press statement.
The Authority has stopped short of regulating the currency itself, as it does not consider bitcoin to be a security or legal tender, and will not monitor bitcoin intermediaries. It has urged consumers to be cautious when transacting with bitcoins.
RELATED: Bitcoin's Future in Asia
Aside from these issues, hacking concerns have also loomed large over the currency, especially after Mt Gox, the leading bitcoin exchange in Japan, filed for bankruptcy in February. Mt Gox claimed that hackers stole over US$400 million worth of bitcoin, and is currently defending a class-action lawsuit in the U.S.
Many mainstream economists have also expressed doubts as to the long-term viability of a currency that is said to be deflationary (as only a finite number of bitcoins can ever be "mined"), which incentivizes people to hoard bitcoins. Bitcoin has also experienced wild fluctuations in value, further undermining confidence in the digital currency.
Yet despite hacking and economic concerns, circulation of the currency has increased dramatically. The total value of bitcoins in circulation has reached almost US$8 billion today, up 16-fold from just US$490 million a year ago. Whether the currency gains widespread acceptance in the long run remains to be seen, but businesses and authorities are certainly taking notice.
You can stay up to date with the latest business and investment trends across Asia by subscribing to Asia Briefing's complimentary update service featuring news, commentary, guides, and multimedia resources.
Related Reading

The Gateway to ASEAN: Singapore Holding Companies
In this issue of Asia Briefing Magazine, we highlight and explore Singapore's position as a holding company location for outbound investment, most notably for companies seeking to enter ASEAN and other emerging markets in Asia. We explore the numerous FTAs, DTAs and tax incentive programs that make Singapore the preeminent destination for holding companies in Southeast Asia, in addition to the requirements and procedures foreign investors must follow to establish and incorporate a holding company.
Foreign Exchange Control in Vietnam
Report: RMB to be a Globally Traded Currency by 2015