By Kangkyu Lee
The imminent Asia-Pacific Economic Cooperation (APEC) meeting from November 7th to November 11th sets the stage for many countries to procure lucrative partnerships and possibly improve relations with other members. The forum consists of 21 Pacific Rim member economies and seeks to promote free trade and economic cooperation throughout the Asia-Pacific region.
The summit revolves around three central themes: advancing regional economic integration, promoting innovative development, economic reform and growth, and strengthening comprehensive development in infrastructure and connectivity. That being said, the individual political and economic exigencies of each participating nation varies. This article will seek to elucidate these developments.
China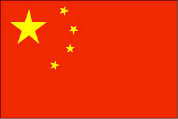 Beijing is pulling out all the stops to ensure foreign leaders attending APEC see the benefit of economic cooperation with China. China will certainly assert its influence as host of the APEC summit and push for measures to establish an Asia-Pacific regional free trade area through the first theme of APEC.
The formal name of this framework is the Free Trade Area of the Asia-Pacific (FTAAP) and it has been tendered by Chinese economic ministers as an attempt to counterbalance the U.S. sponsored Trans-Pacific Partnership (TPP), which excludes China. The APEC summit offers a chance to give incentives to nations considering longstanding economic partnerships with China and simultaneously hedge against American suggestions of free trade that would damage Chinese businesses. According to Assistant Commerce Minister Wang Shouwen, the FTAAP has support from all 21 APEC member countries, but the details have not been negotiated since the 2006 APEC summit.
In accordance with the second theme of the APEC summit, members will suggest five pillar areas of cooperation and begin discussing particulars of Asia-Pacific economic development. It is likely that leaders will provide advocacies for shifting growth models, restructuring the economy, fostering stability and, promoting reform. Ideally, the APEC Accord on Promoting Innovative Development, Economic Reform and Growth will be successfully formulated and adopted by the end of the meeting, in which case there will be far-reaching, positive impacts on Asia-Pacific's future.
RELATED: Coal Tariffs to be Waived in China-Australia Free Trade Agreement
These possibilities tie in with APEC's third theme, which will focus on efforts to promote interconnected development and a model for international connectivity in the Asia-Pacific. This strongly underpins existing principles involving hardware, software, and people-to-people interactions in the Asia-Pacific. As such, it isexpected that leaders will be able to formally draft an APEC Blueprint on Connectivity to insure that these principles are protected and augmented.
United States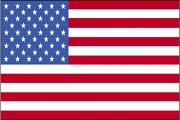 After a scalding defeat for the Democratic Party in the U.S. midterm elections, President Obama needs to make all the more effort to successfully negotiate with member countries at the summit. APEC nations will recognize Obama's weakening influence as he tries to make progress on trade agreements. Obama is expected to push forward on a bilateral investment treaty with Chinese President Xi Jinping. However, the TPP is Obama's big ticket to scoring an economic victory that ensures American clout in Asia-Pacific trade.
Strangely enough, the Republican majority in Congress is largely supportive of the TPP. Despite offering a counterplan in the form of the TPP, the U.S.'s senior official stated that the U.S. did not perceive the FTAAP as a rival. APEC members stand to gain from the FTAAP and as such, many hope that the nuances of the regional trade agreement will be fully detailed at the summit. Countries also hope that China will finalize its negotiation terms to sign onto the Information Technology Agreement (ITA). The ITA is provisioned by the WTO as a mandate to erase duties on some IT products – a treatise that is widely hailed by the U.S. and Europe in lieu of heavy copyright infringements and technology based reverse-engineering.
While Russian President Putin will also be attending the summit, both Russia and the U.S. stated that there would be no meetings on the sideline.
Japan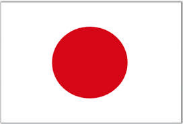 Japanese Prime Minister Abe Shinzo is in a tough spot this APEC summit. Economically speaking, the summit can help Japan resolve disputes with the U.S. over agricultural tariffs. Aside from that, however, Abe has made the effort to meet with Xi Jinping and Premier Li Keqiang only to be admonished by Chinese officials over territorial and historical disputes and Abe's public visits to the Yasukuki Shrine where World War II Japanese war criminals are enshrined.
To Abe, this is the best opportunity to ameliorate relations by netting a chance to talk with Chinese and South Korean leaders. However, without a formal apology and a declaration of his intent to never visit the shrine, the prospect for a formal meeting is small. While a photo opportunity with Chinese leaders would help underscore short-term progress being made on bilateral relations, it will do little to resolve actual tensions. The APEC summit therefore presents Japan with significant opportunities to improve relations with its neighbors.
South Korea
South Korea maintains a balanced posture towards the APEC members, as it has amiable relations with the majority of all APEC countries. The summit gives South Korea the opportunity to expand economic partnerships with countries like China and Japan. It also establishes the foreground for Seoul and Washington to discuss transferring operational control (OPCON) of the South Korean military.
President Park Geun-Hye will certainly be pushing for inter-Korean dialogue at APEC to follow up increasingly amicable meetings between Seoul and Pyongyang. While there is a political hiccup with Japan regarding the comfort women issue and territorial disputes, Japan and South Korea are two very similar countries seeking to resolve the same socio-economic problems. APEC provides a forum to address South Korea's aging population and redressing structural economic fissures.
RELATED: Salary Planning Report Predicts Asia-Pacfiic Wages to Increase in 2015
Taiwan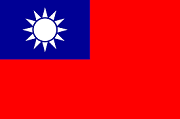 In previous APEC meetings, Taiwan routinely appoints an official as a representative. President Ma Ying-Jeou is keeping to tradition, as Beijing does not allow the head of Taiwan to attend APEC. From Beijing's perspective, allowing Ma Ying-Jeou to attend the APEC summit is an unnecessary gamble that could provide Taiwan with the opportunity to interact with leaders of 19 sovereign countries. Nevertheless, Taiwan is given representation at the summit and there is thus an opportunity for it to progress economic and political ties.
Canada
Canadian Prime Minister Steven Harper has been striving to improve relations with China. While ties between the two have been generally stable, a series of recent events soured their relationship, including accusations of Chinese cyber-attacks on the Canadian Research Council and the Chinese detention of a Canadian couple.
Harper stated that he understands the growing importance of the Asia-Pacific and underscored relations had to get better. While Harper will no longer be attending the APEC summit due to the shooting of Cpl. Nathan Cirillo, the Chinese government was very understanding over the matter. The Canadian Prime Minister will have a sit-down meeting with Xi Jinping to discuss the prospects of a Beijing-Canada FTA and the settlement for China's RMB in Canada. Should these negotiations be successful, Canadian exporters and importers would be able to convert the Canadian dollar directly into RMB, which the Canadian Chamber of Commerce estimates could generate as much as $32 billion in additional exports over 10 years.
As the hours tick down until the beginning of the leaders' summit, many member countries anticipate sweeping changes in both foreign policy and in economics. China is not holding back to ensure that member nations feel welcomed and comfortable: over $100 million has been spent in greening and landscaping the area around the summit. Beijing has also implemented a traffic control system that alternates license plate allowance and seeks to guarantee leaders will see blue skies. These policies demonstrate the importance and prestige associated with the event as countries all over the world stand to gain from it. It would be a boon for foreign investors to carefully observe developments at this year's summit and make decisions accordingly.

About Us
Asia Briefing Ltd. is a subsidiary of Dezan Shira & Associates. Dezan Shira is a specialist foreign direct investment practice, providing corporate establishment, business advisory, tax advisory and compliance, accounting, payroll, due diligence and financial review services to multinationals investing in China, Hong Kong, India, Vietnam, Singapore and the rest of ASEAN. For further information, please email asia@dezshira.com or visit www.dezshira.com.
Stay up to date with the latest business and investment trends in Asia by subscribing to our complimentary update service featuring news, commentary and regulatory insight.

Manufacturing Hubs Across Emerging Asia
In this issue of Asia Briefing Magazine, we explore several of the region's most competitive and promising manufacturing locales including India, Indonesia, Malaysia, Singapore, Thailand and Vietnam. Exploring a wide variety of factors such as key industries, investment regulations, and labor, shipping, and operational costs, we delineate the cost competitiveness and ease of investment in each while highlighting Indonesia, Vietnam and India's exceptional potential as the manufacturing leaders of the future.

The Gateway to ASEAN: Singapore Holding Companies
In this issue of Asia Briefing Magazine, we highlight and explore Singapore's position as a holding company location for outbound investment, most notably for companies seeking to enter ASEAN and other emerging markets in Asia. We explore the numerous FTAs, DTAs and tax incentive programs that make Singapore the preeminent destination for holding companies in Southeast Asia, in addition to the requirements and procedures foreign investors must follow to establish and incorporate a holding company.

An Introduction to Tax Treaties Throughout Asia
In this issue of Asia Briefing Magazine, we take a look at the various types of trade and tax treaties that exist between Asian nations. These include bilateral investment treaties, double tax treaties and free trade agreements – all of which directly affect businesses operating in Asia.