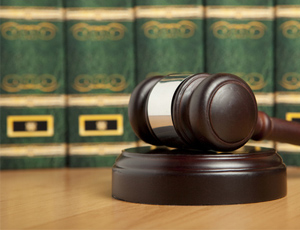 BEIJING – In a major boost for its domestic anti-graft campaign, China has received the backing of all 21 APEC members to return to China thousands of corrupt officials who have fled abroad.
The anti-graft law will cover officials guilty of bribery, money laundering and illegal trade. The ruling Communist Party of China (CPC) disciplinary watchdog announced that the network will consist of law enforcement personnel from each APEC member. According to a report from Chinese state-run Xinhua news agency, it will include liaison personnel, a chairman and a secretariat.
RELATED: What China's Latest Anti-Corruption Campaign Means for Foreign Investment
The report further added that the network will establish a regular contact mechanism to facilitate information sharing and will build up trust among anti-corruption and law enforcement authorities in the region.  It will also gather and share experiences in anti-graft areas through seminars and exchanges, and its Chinese liaison personnel will be drawn from various disciplinary, judicial, procuratorate, public security and bank regulating authorities.
The scope of the anti-graft campaign is huge. According to official Chinese estimates, approximately 18,000 corrupt officials have fled China between 1990 and 2008 with government money in excess of US $123 billion. There is therefore a direct correlation between the campaign and the Chinese economy. Indeed, earlier this year, Chinese Premier Le Keqiang stated that a key part of China's economic reform process will hinge on its ability to not only tackle past cases of corruption and recover some of the vast amounts of money lost, but also on preventing future cases of corruption.
RELATED: What to Expect from the Asia-Pacific Economic Cooperation (APEC) Meeting
The current anti-graft campaign has already seen the arrest of numerous retired officials and Generals. Support from APEC will almost certainly help, as many such officials and Generals are believed to have settled in countries like Australia and the U.S since fleeing China. Moreover, collaboration over the matter will serve to bolster ties and promote cooperation between China and APEC's members, possibly paving the way for stronger economic links.

About Us
Asia Briefing Ltd. is a subsidiary of Dezan Shira & Associates. Dezan Shira is a specialist foreign direct investment practice, providing corporate establishment, business advisory, tax advisory and compliance, accounting, payroll, due diligence and financial review services to multinationals investing in China, Hong Kong, India, Vietnam, Singapore and the rest of ASEAN. For further information, please email china@dezshira.com or visit www.dezshira.com.
Stay up to date with the latest business and investment trends in Asia by subscribing to our complimentary update service featuring news, commentary and regulatory insight.

Manufacturing Hubs Across Emerging Asia
In this issue of Asia Briefing Magazine, we explore several of the region's most competitive and promising manufacturing locales including India, Indonesia, Malaysia, Singapore, Thailand and Vietnam. Exploring a wide variety of factors such as key industries, investment regulations, and labor, shipping, and operational costs, we delineate the cost competitiveness and ease of investment in each while highlighting Indonesia, Vietnam and India's exceptional potential as the manufacturing leaders of the future.

The Gateway to ASEAN: Singapore Holding Companies
In this issue of Asia Briefing Magazine, we highlight and explore Singapore's position as a holding company location for outbound investment, most notably for companies seeking to enter ASEAN and other emerging markets in Asia. We explore the numerous FTAs, DTAs and tax incentive programs that make Singapore the preeminent destination for holding companies in Southeast Asia, in addition to the requirements and procedures foreign investors must follow to establish and incorporate a holding company.

Adapting Your China WFOE to Service China's Consumers
In this issue of China Briefing Magazine, we look at the challenges posed to manufacturers amidst China's rising labor costs and stricter environmental regulations. Manufacturing WFOEs in China should adapt by expanding their business scope to include distribution and determine suitable supply chain solutions. In this regard, we will take a look at the opportunities in China's domestic consumer market and forecast the sectors that are set to boom in the coming years.