SHANGHAI – Myanmar, the Philippines and Indonesia are three attractive emerging destinations for foreign investment and business in Asia. With a combination of abundant natural resources and cheap manufacturing and labor, industries in these countries are projected to become some of the fastest growing in the world.
Continuing Asia Briefing's series of visa guides, this article will focus on what you can expect when seeking to obtain a visa from these three Southeast Asian countries.
Myanmar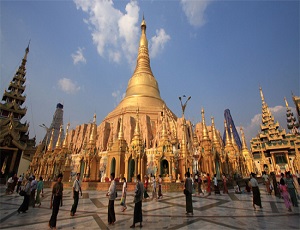 Myanmar's transition to a civilian government has allowed for a significant economic overhaul aimed at attracting foreign businesses and investment. With steady growth and a stream of foreign cash, Myanmar's integration into the global economy is expected to be fast and fluid.
To enter Myanmar, a foreigner can obtain a visa from within Myanmar, or from a Myanmar Embassy or Consulate in a foreign country. Foreigners may apply for any of the following types of visas:
Transit Visa – Myanmar offers a Visa on Arrival (VOA) service: a transit visa lasts for 24 hours and is given to individuals who do not have the time for a formal application before entering Myanmar
Entry Visa – Lasts for a duration of 28 days and is intended for individuals visiting for pleasure or tourism. Can also be used to attend events, workshops, and meetings.
Business Visa – Lasts for a duration of 70 days and is granted to applicants coming from business organizations, or to foreign investors seeking to establish a business. Multiple entry types are available.
RELATED: Asian Businesses Outpacing the West in Race for Myanmar
Tourist and business visas can be extended for a maximum of two weeks upon completing an extension application. To be successful, a letter of endorsement from the Myanmar Ministry of Hotel and Tourism is required.
As of September 2014, the Myanmar government also introduced an online visa application system to expedite the visa process. Citizens of 43 countries will be able to use the e-Visa website to apply for a transit visa and will be sent an e-Visa barcode which can be shown at the departing airport.
Philippines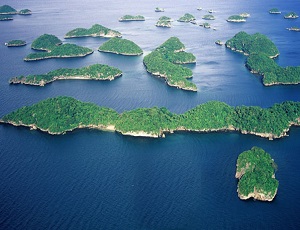 The Philippines' economy is consistently ranked as one of the most secure and financially reliable in Asia. With a diverse range of industries and foreign workers in medical, technical, clerical, sales, and administrative fields, foreign investors should pay special attention to this island country.
In order to receive a Philippine visa, a foreigner must submit an application to a Philippine Embassy or Consulate. Individuals short on time may also request agencies to submit applications on their behalf. A Philippine visa can be granted in a foreign country or in the country itself.
Foreign tourists may apply for the following visas:
Tourist visa – Intended for foreign tourists seeking to perform the activities mentioned above. Requires multiple entries and can allow stays of up to 60 days.
Non-immigrant visa – A pseudo-combination visa that is granted to those performing activities in business, foreign investment, employment, training, or study within the Philippines. Duration of visa varies according to nature of visit.
Quota immigrant visa – A special visa that is provided to applicants with significant financial capital, specific professional skills, or qualifications that can benefit the national interests of the Philippines. Duration of visa varies according to the merits of the applicant.
RELATED: A Guide to New Visa Regulations in Asia-Pacific
The Philippines also allows non-resident foreign nationals interested in long-term employment within the country to register for an Alien Employment Permit. Depending on the terms of the contract, the Department of Labor and Employment may or may not accept the application.
Additionally, nationals from a list of various countries are eligible to enter the Philippines without a visa and stay for a period of up to 30 days. Brazilian and Israeli nationals may stay without a visa for a period up to 59 days. Finally, individuals holding Macau or Hong Kong passports may stay seven days without a visa. The full list of countries can be found on the Philippine Department of Foreign Affairs' website.
Indonesia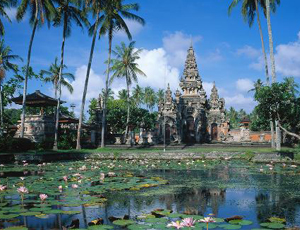 Indonesia is a formidable raw-materials powerhouse and exports a vast amount of global resources and ingredients. Since 2010, the government has promoted fiscally conservative policies and lowered debt-to-GDP ratios, which led to Fitch and Moody's upgrading its credit to investment grade.
Foreigners can obtain a visa from an Indonesian Embassy or Consulate in a foreign country or from within Indonesia itself. Foreign investors and businessmen may apply for the following types of relevant visas:
Tourist visa – Lasts for 60 days and is intended for individuals visiting friends and family, or engaging in social, cultural, or educational exchange. There is also a subset of this visa called the "Sosial Budaya", which can be sponsored by an Indonesian citizen.
Business visa – Intended for foreigners seeking to perform business activities in Indonesia (those seeking employment must apply for a work visa under the same subset). Applicants may apply for single or multiple-entry types of varying length and are required to have data from their company available upon submission of the application.
RELATED: East Java Attracts Second Largest Amount of FDI in Indonesia
Additionally, the Indonesian government declared that nationals of 11 countries and territories are eligible for a "Visa-Free Short Visit" of 30 days. These countries and territories are: Brunei Darussalam, Malaysia, Philippines, Singapore, Thailand, Vietnam, Hong Kong SAR, Macao SAR, Chile, Morocco and Peru. The Visa-Free stay may not be extended and requires a valid passport with at least 6-months remaining before expiration.
Finally, Indonesia offers VOAs for nationals of 63 countries. VOAs are distributed at 20 Indonesian airports and 18 seaports to arriving individuals. The full list of eligible countries and entry-points is accessible at any Indonesian Consular website.

About Us
Asia Briefing Ltd. is a subsidiary of Dezan Shira & Associates. Dezan Shira is a specialist foreign direct investment practice, providing corporate establishment, business advisory, tax advisory and compliance, accounting, payroll, due diligence and financial review services to multinationals investing in China, Hong Kong, India, Vietnam, Singapore and the rest of ASEAN. For further information, please email asia@dezshira.com or visit www.dezshira.com.
Stay up to date with the latest business and investment trends in Asia by subscribing to our complimentary update service featuring news, commentary and regulatory insight.

Manufacturing Hubs Across Emerging Asia
In this issue of Asia Briefing Magazine, we explore several of the region's most competitive and promising manufacturing locales including India, Indonesia, Malaysia, Singapore, Thailand and Vietnam. Exploring a wide variety of factors such as key industries, investment regulations, and labor, shipping, and operational costs, we delineate the cost competitiveness and ease of investment in each while highlighting Indonesia, Vietnam and India's exceptional potential as the manufacturing leaders of the future.

The Gateway to ASEAN: Singapore Holding Companies
In this issue of Asia Briefing Magazine, we highlight and explore Singapore's position as a holding company location for outbound investment, most notably for companies seeking to enter ASEAN and other emerging markets in Asia. We explore the numerous FTAs, DTAs and tax incentive programs that make Singapore the preeminent destination for holding companies in Southeast Asia, in addition to the requirements and procedures foreign investors must follow to establish and incorporate a holding company.

An Introduction to Tax Treaties Throughout Asia
In this issue of Asia Briefing Magazine, we take a look at the various types of trade and tax treaties that exist between Asian nations. These include bilateral investment treaties, double tax treaties and free trade agreements – all of which directly affect businesses operating in Asia.