By Dezan Shira and Associates
Editors: Nishant Maddineni and Rainy Yao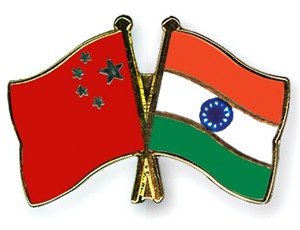 During his 14-16 May trip to China, Prime Minister Narendra Modi will attempt to put a dent in India's US $37.8 billion trade deficit with China. Chief ministers from Gujarat, Karnataka and Maharashtra will also be in the country to attract investment into their states. Modi and his support cast may face a tough sell when China compares India to Southeast Asian countries, but the economic relationship between China and India is changing in important ways. Neither China nor India can afford to accept the status quo.
The headlines will focus on large bilateral trade and investment deals; the local media report that Modi is set to win US $10 billion in deals from Chinese President Xi Jinping. While the importance of these bilateral trade and investments deals should not be understated, the real impact of Modi's trip to China will be felt by the private sector. Modi's ability to change the way businesspeople in China think about India is the key to his trip's success.
The China Plus One Model
China's cheap land and labor, huge market, and preferential investment policies long served as the main driving force behind foreign investment in the country. However, China is gradually losing its cost advantage and competitiveness in comparison to other Asian countries. As a result, many companies in China are looking to diversify their operations by adding another location in Asia. This strategy is known as the 'China plus one' model.

RELATED: The Strategic Reasons Behind Recent China MNC Closures
Businesses adopt the China plus one model to reduce operating costs, diversify workforces and supply chains, as well as access new markets. Businesses that adopt the strategy become less vulnerable to shocks like supply chain disruption, currency fluctuations or tariff risks. Businesses can quickly scale up one country if market or operating conditions deteriorate in the other.
While India previously represented a more difficult alternative to China in comparison to Southeast Asian countries, many businesses that are invested in China are now taking a second look at India. Modi's business friendly government complements many market conditions that foreign businesses first discovered in China.
Why You Need a China Plus One
Increasing Labor Costs: Labor shortages and an aging population are leading to rising wages in China. In the manufacturing sector, wages are rising at a rate of more than 10 percent per year on average. Meanwhile, increased domestic consumption also encourages the rise in wages. The minimum wage in Shanghai and Shenzhen, for example, has been increased to RMB2,000 (US $322).
Absence of Preferential Policies: During China's economic boom, the government increased foreign direct investment with tax incentives and fiscal support. Now, many of these incentives are being rolled back, partly to support domestic companies. For example, in 2007 China abolished the attractive five-year Corporate Income Tax (CIT) break for foreign investors engaged in the manufacturing sector. Following this, the previous 15 percent preferential CIT rate was gradually raised to a uniform 25 percent.
Higher Regulatory Standards: China is known as the 'world's factory', but these factories have brought severe pollution to much of the country. This has led the Chinese government to take aim at polluters with new environmental standards, pollution control systems and environmental taxes. Apart from these new regulations, the changing tax system, difficult legal hurdles, and a maturing social security system have forced foreign investors to rethink their strategies and move some of their production to other countries.

RELATED: Following Chinese State Policy? Then Invest In India
Why India Should be Your Plus One
Massive Market: The biggest advantage of India is also the simplest one: India has a GDP (PPP) of US $7.28 trillion, the third largest in the world on this measure after China and the United States. This means there is an enormous market for goods. None of the ASEAN countries can offer this, and despite diplomatic progress, it is unrealistic to expect to do business in all of ASEAN as if it was one nation state.
Large Labor Force: In addition to a population of 1.25 billion people, India has a large, young population – there are 605 million people below the age of 25. The International Labor Organization (ILO) has predicted that by 2020, India will have 115 million workers in the 20-24 age bracket, compared to 94 million in the same bracket in China. Analysts expect this large, young workforce to make a significant contribution to India's growing consumer base.
Low Labor Costs: China is committed to developing high-end, value-added manufacturing to fuel the next stage of its economic development. India, on the other hand, just wants to develop a manufacturing base. Companies that want to manufacture cheap goods in Asia need to understand how lower labor costs in India can help them achieve their goals. India has some of the lowest labor costs in Asia: an hourly labor cost of US $0.92 in India compares favorably to US $3.52 for the same hour in China.
Government Support for Industry: The Indian government has shown it is committed to making reforms that promote exports and make investing in India easier. Modi's 'Make in India' campaign is designed to transform India into a global manufacturing hub by facilitating investment, fostering innovation, and building best-in-class manufacturing infrastructure. Government initiatives to create smart cities, trade corridors and industrial clusters also have the potential to create more business friendly environments. Beyond this, Modi's encouragement of 'competitive federalism' has helped localize economic reforms and business incentives, adding a healthy dose of realism to the federal government's expansive vision.
About Us
Asia Briefing Ltd. is a subsidiary of Dezan Shira & Associates. Dezan Shira is a specialist foreign direct investment practice, providing corporate establishment, business advisory, tax advisory and compliance, accounting, payroll, due diligence and financial review services to multinationals investing in China, Hong Kong, India, Vietnam, Singapore and the rest of ASEAN. For further information, please email india@dezshira.com or visit www.dezshira.com.
Stay up to date with the latest business and investment trends in Asia by subscribing to our complimentary update service featuring news, commentary and regulatory insight.

An Introduction to Doing Business in India 2015 (Second
Edition)
Doing Business in India 2015 introduces the fundamentals of investing in India. This comprehensive guide is ideal for businesses looking to enter the Indian market, and companies who already have a presence and want to keep up-to-date with the most recent and relevant policy changes. We discuss a range of pertinent issues for foreign businesses, including India's most recent FDI caps and restrictions, the key taxes applicable to foreign companies, how to conduct a successful audit, and the procedures for obtaining an employment visa.
Using India's Free Trade & Double Tax Agreements
In this issue, we take a look at the bilateral and multilateral trade agreements that India currently has in place and highlight the deals that are still in negotiation. We analyze the country's double tax agreements, and conclude by discussing how foreign businesses can establish a presence in Singapore to access both the Indian and ASEAN markets.

Passage to India: Selling to India's Consumer Market In this issue, we outline India's import policies and procedures, as well as the essentials of engaging in direct and indirect export, acquiring an Indian company, selling to the government and establishing a local presence in the form of a liaison office, branch office, or wholly owned subsidiary. We conclude by taking a closer look at the strategic potential of joint ventures and the advantages they can provide companies at all stages of market entry and expansion.