Op/Ed by Mourme Taruna Halim
Dezan Shira Asia Alliance, Jakarta

When discussing the type of foreign clients we are looking for, we find ourselves proud to serve a wide variety of clients with diverse business operations. But if we reflect purely on our government policy of accelerating foreign investment growth in Indonesia, we could say that the country has opened the door more widely for certain business sectors, especially within the manufacturing, agriculture, marine, infrastructure, and tourism industries.
As a consequence of our large population, which represents 40 percent of ASEAN's total and 38 percent of ASEAN's consumer market, Indonesia tends to prioritize labor intensive industries to develop its competitive advantage. For example, opportunities in the mining industry have declined in the last several years as it is no longer a profitable investment until China's consumption picks up again – likely to be some time away.
The Indonesia Investment Coordination Board (BKPM) currently conducts a number of road shows aimed at Chinese businessmen describing the investment opportunities in the five aforementioned industries. This initiative is poised to expand to target members of other countries as well. Besides fulfilling the demand of Indonesia's domestic market, new investment is expected to expand the country's export market. By establishing their business operations in Indonesia, foreign investors can take advantage of Indonesia's tariff exemptions within ASEAN and further expand into the region.
Indonesia still relies on imports from abroad for several agricultural commodities, such as corn and meat. To fulfill our own domestic demand, Indonesia needs investors to develop and introduce agricultural technology to integrate and grow its agriculture industry.
In the infrastructure sector, the Indonesian government is focusing on accelerating development outside of Java Island and towards the eastern side of the country. The government aims to generate 35,000 megawatts of electricity, 24 seaports, and several highway roads in areas such as Sumatera, Sulawesi, and Papua.
Even though the global economy is slowing down, the BKPM is optimistic it can achieve the 2016 investment realization target of IDR 594.8 trillion (US$47.5 billion), an increase of 14.5 percent from the 2015 target. From January 2016, foreign investors have already committed US$1.8 billion of investments in several sectors, primarily in waste recycling, power plants, water resources, coal smelters for ethanol, and machinery components.
Indonesia also offers growing opportunities for foreign investment in creative industries such as film and cinema. Despite a population of 250 million, the fourth biggest in the world,, Indonesia only has 1,100 cinemas. To encourage more movies to be shown in Indonesia, the government removed cinemas from its negative list to enable 100 percent foreign ownership .
This policy applies to film production, circulation and distribution, and exhibition and cinema, as noted in the revision of Presidential Regulation No. 39 / 2014 about Open and Close Business Sector List, which includes certain requirements for investors. In this regulation, the cinema industry is categorized under the creative economy and tourism sector.
For certain related technical services such as film production, reproduction, laboratory processing, and dubbing, foreign investment is only allowed up to 49 percent ownership. Meanwhile, some categories in the film technical service subsector are still closed for foreign investment and have a mandatory 100 percent domestic ownership,, including shooting facilities, editing, and subtitling.
South Korean investors have already committed to expanding their business in cinematic industries in Indonesia. We are anticipating greater participation from China and the U.S., the world's leading cinema industries, to expand their activity in Indonesia.
Economic Policy Packages to Accelerate New Investments
As previously noted, the Indonesian government has revised several regulations to attract greater foreign investment in Indonesia. Since 2015, the Indonesian government has already released 10 economic policy packages in anticipation of the slowing of the global economy. These policies are expected to sustain economic growth through revision of certain regulations to stimulate domestic business and simplify the procurement of business permits in various business areas and sectors.
The following paragraphs summarize the business permit simplification and tax incentives found in the key economic policy packages.
Package 2
Significant foreign investments, defined by a minimum investment value of IDR 100 billion (US$8 million) or a commitment to employ at least 1,000 employees, will receive simplified investment permits in industrial areas. Basic permits can be released in just three hours and include a principal license, notarial deed of company establishment, and tax identification number (NPWP).
Simplification of permit registration at the Ministry of Environment and Forestry, reduced from 14 permits to six.
Tax allowance registration will be finished within a maximum of 25 days.
Tax holiday registration will be finished within a maximum of 45 days.
Package 3
Integration of land requests for business into a one door integrated service (PTSP) by the Ministry of Agrarian and Spatial Planning. Several basic permits can be registered through PTSP to accelerate registration processing. This service is organized under the BKPM.
Technical land consideration will be processed within a maximum of three.
Adjustment of electricity tariffs for industrial usage, especially for labor intensive and highly competitive industries.
Package 7
Eight) investment permits for labor intensive industries will now be processed within three hours.
Extension of tax allowances for up to 10 years for investments in certain businesses or regions.
Package 9
Integrated logistic service system can now be processed online through the Indonesia National Single Window portal to ensure the smooth flow of export and import documents.
Package 10
Elimination of recommendations for 83 business sectors, including in hospitality, tourism, art, and entertainment.
Simplification of similar business sector categories to facilitate the investment permit registration process.
Conclusion
In sum, Indonesia offers vast foreign investment opportunities for the following business sectors:
Manufacturing;
Agriculture;
Marine industries;
Infrastructure; and
Tourism
Additionally, Indonesia also prioritizes foreign investment which have one or more of the following industry characteristics:
Labor intensive industries;
Minimization of dependence on imported products and commodities;
Export oriented; and
Capital intensive industries which apply transferable technology.
Dezan Shira & Associates' Business Guide to ASEAN, including a chapter on Indonesia, can be downloaded on a complimentary basis here.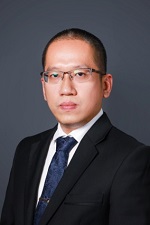 Mourme Taruna Halim, CA, CPAI, MBA is a partner at Dezan Shira's Asian Alliance Office in Jakarta. He leads the international advisory services that provide information, publications and foreign investment services, including company establishment, mergers and acquisitions, business valuations and feasibility studies.
Mourme is a Chartered Accountant with a strong background in business and research.
Please contact Indonesia@dezshira.com for assistance in Indonesia or visit our website at www.dezshira.com 


An Introduction to Doing Business in ASEAN
An Introduction to Doing Business in ASEAN introduces the fundamentals of investing in the 10-nation ASEAN bloc, concentrating on economics, trade, corporate establishment and taxation. We also include the latest development news in our "Important Updates" section for each country, with the intent to provide an executive assessment of the varying component parts of ASEAN, assessing each member state and providing the most up-to-date economic and demographic data on each. Additional research and commentary on ASEAN's relationships with China, India and Australia is also provided.

The Cost of Doing Business in ASEAN Compared with China
In this issue of Asia Briefing magazine, we provide a comprehensive overview of the cost of doing business in China compared with the Association of Southeast Asian Nations (ASEAN). We analyze some of the key considerations that will impact upon the profits of an Asia-based business, including labor costs, social welfare, and industrial land prices. In addition, we take a look at how ASEAN's export volume and GDP per capita currently compares with China.

Manufacturing Hubs Across Emerging Asia
In this issue of Asia Briefing Magazine, we explore several of the region's most competitive and promising manufacturing locales including India, Indonesia, Malaysia, Singapore, Thailand, and Vietnam. Exploring a wide variety of factors such as key industries, investment regulations, and labor, shipping, and operational costs, we delineate the cost competitiveness and ease of investment in each while highlighting Indonesia, Vietnam and India's exceptional potential as the manufacturing leaders of the future.