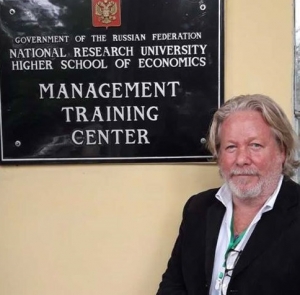 Chris Devonshire-Ellis is the Founding Partner and Chairman of Dezan Shira & Associates, and visiting lecturer at the Russian Higher School of Economics. Dezan Shira & Associates handles foreign direct investment into Asia, has 28 offices across China, India, ASEAN, and Russia, and last year celebrated its 25th anniversary of operations. Over the years, the firm has handled tens of billions of dollars of foreign investment into the region.
In this article, he details, by country, what he has learned during 2017, and what 2018 may bring in terms of opportunities.
China
China performed reasonably well in terms of attracting FDI in 2017, despite facing increasing competition from ASEAN as reflected in its growth in outward investment. Much of China's GDP growth was, in effect, fueled by outbound investment, telling its own story. The Shanghai region continues to be a major driver; some regions are lagging behind, while some are moribund. We have yet to see the development of FDI take off in cities with close proximity to other countries, such as Kunming, Nanning, and Fuzhou, while inland cities, such as Chengdu, Chongqing, and Wuhan are not attracting huge amounts of FDI. This suggests that market penetration for foreign products is tougher, the further inland you go. China will be consistent in 2018, but difficulties remain, and the need for prior investment market research and intelligence gathering is as apparent now as it ever was. Growth in revenues last year amounted to 6 percent. That said, improvements in digitization and the pent up demand by Chinese consumers for e-commerce, equate to plenty of opportunities to sell to the Chinese market online – provided one develops the required Chinese platforms and necessary infrastructure.
One tip: Watch for the Chinese signing off on a Free Trade Agreement with the Eurasian Economic Union in 2018. If that happens, the China-Russia trade corridor will become red hot, with huge implications for northern and eastern Chinese cities with close links to Vladivostok, as well as for international inland ports, such as Manzhouli and Jimnay, which have links to the Eurasian Silk Road. A coming together of China and Russia will be the big investment opportunity for the next couple of years.
Hong Kong
The last year was a disaster for Hong Kong in terms of FDI and the overall lack of investment into the city's infrastructure. Banks have been turning away and closing the accounts of perfectly viable small and medium businesses, infrastructure such as the dreadful taxi services and online payments are lacking, and at one point in December, the city experienced worse pollution than Beijing. Add to that the shoddy maintenance of public thoroughfares and a growing gap between the views of the people and the government, and Hong Kong is running into a phase of showing little regard for its citizens. Those who cannot afford it or do not appreciate government directions are being told to leave and relocate to Guangdong. The city has deteriorated to becoming a washing machine for Chinese money laundering and has become economically unviable. Our Hong Kong operations are now running at an overhead three times more expensive than Singapore, and we internally outsource Hong Kong accounting and administration work now to our India operations. Clearly, Hong Kong's current direction is unsustainable, especially for smaller businesses, and the role for the territory remains unclear. It is well overdue for strong leadership and direction, but will Beijing permit someone who places Hong Kong's priorities above those of the mainland?
India
It's sometimes too easy to be taken in by Indian bulls, as there have been too many false dawns. However, the FDI market is growing fast, with increasing interest from Europe and North America as well as China and the ASEAN nations. Our India operations' revenues grew by 50 percent in 2017, and we will be opening a third office in Bangalore in 2018. For now, at least, it seems Prime Minister Modi has the country on the right financial and economic development path, and is also closing down a lot of loopholes that allowed Indian revenues to escape the clutches of the internal revenue department. That boosts India's own fiscal effectiveness, and we are seeing that projects are now, both, able to reach fulfillment and on time. India improved its ease of doing business rankings with a 30 percent leap in 2017, and we are slowly seeing the end of ultra-bureaucracy as digitization kicks into administrative systems. The India-China trade space is fast developing, and its trade with South-East Asia and to the West is also growing at significant rates. With Iran fast developing as a strategic partner as well, and closer ties with Russia being developed, as well as a huge and wealthy consumer market rising up, India is also poised to become the workshop of the world as its age dividend kicks in – labor costs are 30 to 40 percent of those in South China. India is showing big improvement, one backed by demographic fundamentals and one that suggests investing in Asia must now include a specific Indian investment strategy.
Bangladesh
Bangladesh has taken over from China as the world's largest supplier of textiles, and this remains the major draw. Infrastructure developments and better connectivity with both China and India are starting to usher in the country's alternative potential to emerge as a transportation and transit hub for goods between these countries as well as ASEAN (via Myanmar). Although not a place for new to Asia investors, Bangladesh retains importance in the fabrics and related industries.
Singapore
Singapore has quietly been embracing new digital technologies; transforming its massive logistics and port infrastructure and all the industries that support that transformation. Efficiency, not size, is the key word here, something Chinese developers may care to note. The city remains at the forefront of ease of doing business rankings, and, as noted above, is now moving well ahead of Hong Kong in competitiveness and infrastructure. Our billing into Singapore rose by 30 percent in 2017, and we are expecting the upward FDI trend to continue as international businesses from Europe, North America, and Australasia utilize the city as a regional hub for ASEAN, Indian, and Chinese trade and investment.
Cambodia, Laos, and Myanmar
Of these, Myanmar is perhaps the most enigmatic though its human capital ranking is dreadful, with little talent to recruit. It remains largely a self-sufficient agricultural based population with entire towns and villages raising smallholding crops for basic survival. It remains the preserve of big ticket investors or rock and roll cross border traders in Chinese and Indian goods, and can be expected to remain like this for at least another decade. Laos has similar issues, is mountainous and landlocked. Cambodia is perhaps more interesting from the FDI perspective, and remains a viable alternative to Vietnam, with its cheaper wages. But this is offset against poor infrastructure. While the investment field is changing, these countries are not for first time investors into Asia.
Indonesia
The country is booming, and has plenty of infrastructure opportunities. Jakarta is suffering from the typical Asian boom – not enough infrastructure to cope – but this will change over time. Ports and transport infrastructure development are all being put in place, and local manufacturers have finally got over the China hangover of the China-ASEAN Free Trade Agreement, and are starting to compete across South-East Asia. Ports such as Surabaya are attractive for Australia trade. Dezan Shira & Associates will be funding a specific Jakarta office development in 2018; staff are already on the ground and we see FDI requirements already walking through the door. It's a huge country, still opening up, and not without its frustrations, but Indonesia will be an FDI star for the next five to ten years.
Malaysia
Malaysia is quietly doing its thing, and has been active in courting Chinese investment. Links between the country and Thailand are improving, giving hope that the much-vaunted China-Singapore high speed train service may yet come into play. The country has several free trade and special economic areas serving Chinese investments, the only potential criticism is that the incentives for them do not always extend to non-Chinese investors. Otherwise, steady as she goes.
Mongolia
Mongolia's economy suffers from a surfeit of democracy, over-reliance on the Chinese economy and an inability to process its raw materials. It has been in the doldrums for a number of years, but as China shows signs of expanding its infrastructure development efforts along the Belt and Road, Mongolia is being dragged along as a supplier for the ride. It remains a difficult country to get consistent cash flow into operations, but is always a safe bet when commodities are required. China's need for raw materials to supply the Belt and Road routes in Central Asia, in particular, make Mongolia an interesting, if challenging place to watch.
Philippines
The Philippines, too, is experiencing something of a boom, albeit with the typical Asian city demands being placed on creaking infrastructure. That is changing though, and development is expanding out from Manila and into increasingly attractive suburbs. Manila's gaming industry has proved a bit hit with gamblers from mainland China and the rest of ASEAN, while improvements in the overall FDI environment for foreign investors are also being subjected to opening up and reform. As Chinese labor becomes expensive, the Philippines is fast becoming a regional outsourcing hub.
Thailand
The military coup saw FDI tail off in Thailand, but a much needed political and economic stability has been injected into the country as it goes through another of its periodic 'cooling off' decades. It's now a good time to invest in Thailand as tempers cool, and the country gets back to the business of being an Asian Tiger economy rather than a politically argumentative battleground between left and right. Steady as she goes.
Vietnam
Vietnam has secured its position as a serious manufacturing rival to China, and has been booming. Foreign investment has been pouring into cities such as Ho Chi Minh, with an influx of expatriates finding the mix between Vietnamese work ethics and nearby beaches too good to miss. Hanoi to the north attracts service investments and businesses connecting with China and Yunnan Province, but HCMC remains the FDI star. Infrastructure and productivity continue to improve, and the country has demonstrated that it is able to take on China and compete.
Russia
Russia is not typically thought of as part of Asia, but geographically, two-thirds of the entire country – Siberia – lies on the Asian part of the Eurasian landmass. Although Moscow and St. Petersburg lie in the Western part of Russia, politics dictate that Moscow remains an important business hub. In the wake of western sanctions though, Moscow has been steering the nation to the east, both in terms of trade and infrastructure development as well as diplomatic and political collusion. Russia is part of the Eurasian Economic Union Free Trade Area (EAEU), which extends from Kazakhstan all the way to the borders of the European Union. Should China sign an FTA with the EAEU, then Chinese manufactured goods will be able to be sent all the way to the borders of Europe, duty free. The EAEU is also negotiating an FTA with India and numerous ASEAN nations. When these are ratified, it will place Russian trade very firmly in the Asian camp. Vladivostok remains Russia's eastern-most port, and faces the Pacific. It is undergoing massive redevelopment, and will eventually see it emerge as Russia's rival to Shanghai. Longer term, ports along the Northern Passage, allowing access through the Arctic Ocean, are being developed with Chinese financing, and will open up new transport routes between the East and West. Russia's medium and longer term future lies within Asia, and this will reshape the way global sourcing and global trade flows develop.
Summary
Asia remains the place to be, with its latent wealth surpassing that of the West for the first time in 2017. However, it is a diverse region that has also been expanding hugely and quietly – the political transition of Siberia into part of the Asian landmass is one with huge implications and opportunities. The growth opportunities in trade between Russia and Asia are well worth exploring.
Elsewhere, it is a field that offers differing levels of opportunities, with nearly all of them positive. While many nations are still at the early stages of development, others, like the giants of China and India, are doing fine, and are taking on increasing responsibilities in driving global economic growth. China is now settling into a period of sustainable growth, while India is poised to be offering investors the same type of opportunities and growth rates that China did during the previous two decades. Other nations, such as the ASEAN tigers of Indonesia, Philippines, Singapore, and Vietnam, are also all booming, while Malaysia and Thailand are ticking over just fine. A black mark has to be laid against Hong Kong, which is in serious decline, and needs rather more than Chinese listings on its stock markets to survive. But, for elsewhere in Asia, the future remains bright.
2018 Hot Spots
India, Indonesia, Singapore, Vietnam, Russia-Asia trade corridors
2018 Consistent Growth
China, Malaysia, Philippines, Thailand
2018 Subject to Watch
China signing a Free Trade Agreement with the Eurasian Economic Union
About Us
Dezan Shira & Associates handle foreign investment into Asia on behalf of global small and medium businesses, and have offices in all major cities and regions throughout Asia. We provide business intelligence, due diligence, corporate establishment, tax planning, accounting, payroll, and related professional advisory services to our clients. For more information please contact us at asia@dezshira.com or visit us at www.dezshira.com
 Related Reading:

China Close to Signing Free Trade Agreement with Eurasian Economic Union
---

India's FDI Policy Amended: Single Brand Retail, Medical Devices Win Big
---

Vietnam Allows Foreign Investors to Establish Logistics Firms
---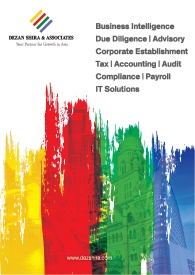 Dezan Shira & Associates´ brochure offers a comprehensive overview of the services provided by the firm. With its team of lawyers, tax experts, auditors and consultants, it is Dezan Shira´s mission to guide investors through Asia´s complex regulatory environment and assist with all aspects of establishing, maintaining and growing business operations in the region.