Will Trump's Demise Change US Attitudes To China?
Welcome to the first issue of our Asia Briefing weekly editorial.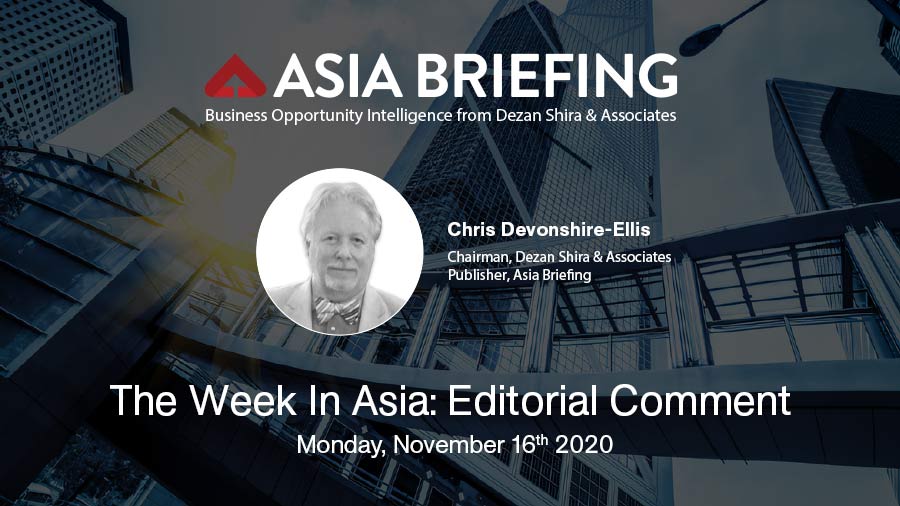 For many years now, our firm, Dezan Shira & Associates, has been publishing business intelligence relating to foreign investment in Asia. These have included titles such as 'China Briefing', which we originally began publishing in 1999. In subsequent years as our practice has grown, so has the number of titles we produce. Now we have individual titles and websites for ASEAN, India, Vietnam, Russia and the Belt & Road Initiative. A challenge has been to place them all under one umbrella – this newly designed Asia Briefing portal allows readers to access the best of our published articles each week in just one, easy to access location. It also allows both me, as Practice Chairman, to provide a weekly 'Asian overview' and Partners from the firm to contribute regional updates and commentary.
This month in Asia has been dominated by the US elections, and which my colleague Adam Livermore discusses in this week's Partner commentary. With a Biden win finally confirmed, however nothing much at least for the first 12 months of the Presidency is likely to be changing in terms of relations with China, the largest economic and political power in Asia. Attitudes towards China will take time to soften, while the Covid-19 pandemic will remain the overarching priority. The United States, and the Global Business Community all need time to heal, and approach trade, bilateral and multilateral differences with renewed vigor and insight. We need to get over Covid-19 first to allow that to happen. 2021 therefore will not be entirely dissimilar to 2020 other than the latter half of the year should prove more optimistic in terms of defeating the virus.
However this doesn't mean that planning has just stopped. The Regional Comprehensive Economic Partnership (RCEP) free trade agreement was finally signed yesterday, after eight years of negotiations. That agreement includes the ten ASEAN nations, Australia, China, Japan, South Korea and New Zealand and creates a market of 2.2 billion people with an estimated annual GDP increase of US$186 billion. It unifies issues such as the recognition of professional qualifications and consolidates the definition of 'rules of origin' – an important issue for finishing off manufactured products in a lower cost country. We cover that in an article in our 'Politics & Policy' section.
The BRICS grouping of Brazil, Russia, India, China and South Africa hold their annual summit from Tuesday. With estimates that they will be responsible for 50% of global GDP by 2030, what is decided upon at BRICS 2020 will begin to lay the path ahead in terms of at least half of all global trade, developing supply chains and a gradual shift of export manufacturing from Asia to Africa. Meanwhile, the Shanghai Cooperation Organisation Summit was also held last week. These blocs are important and decisions made during and after them impact on both Global and Asian trade. We shall be providing reports on these events and developments on Asia Briefing during the course of this week. When attempting to understand the economies and politics of regions such as ASEAN, and the huge countries of China, India and Russia, and their impact on the world, it is important to take the complete overview. Too much Asian analysis and opinion is geared towards internal case studies and are too China, or India specific, whereas to get a handle on what is really going on, a broader reach is required. We aim to fill that analytical gap at Asia Briefing.
Covid-19 has also ushered in, perhaps more quickly than would otherwise have been the case, both new and some old technologies. In new tech, the development of software and apps that allow working from remote locations rather than in the office have and will continue to change the way employees interact with the body corporate. Online retail has boomed. Technologies such as blockchain are improving delivery times and services. Both China and possibly next year, Russia are set to introduce digital versions of their sovereign currencies. This, coupled with new blockchain and fintech applications will and already is changing the way that business works and how we process trade, banking and finance.
Meanwhile, old technologies have been dusted off, revamped and shown to offer considerable efficiencies when partnered with new tech. Rail Freight between China and Europe has doubled this year, with customs officials able to wave trains across borders as blockchain allows them to see what is on board. That, coupled with the high-speed networks that China is building on a global basis as part of its Belt & Road Initiative mean new opportunities lie in service sectors supplying rail hubs. 2021 will be a year of bumps along the way, and especially the first quarter. However new consumer trends are emerging as are new growth markets and trade corridors. At Asia Briefing we hope we can provide you, the reader, with a snapshot of what is going on, and the bigger picture.
I hope you enjoy and will find our new format useful and informative to your businesses.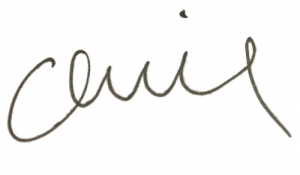 Chris Devonshire-Ellis 
Chairman, Dezan Shira & Associates
Publisher, Asia Briefing 
Email: editor@asiabriefing.com
Web: www.dezshira.com
Back to News