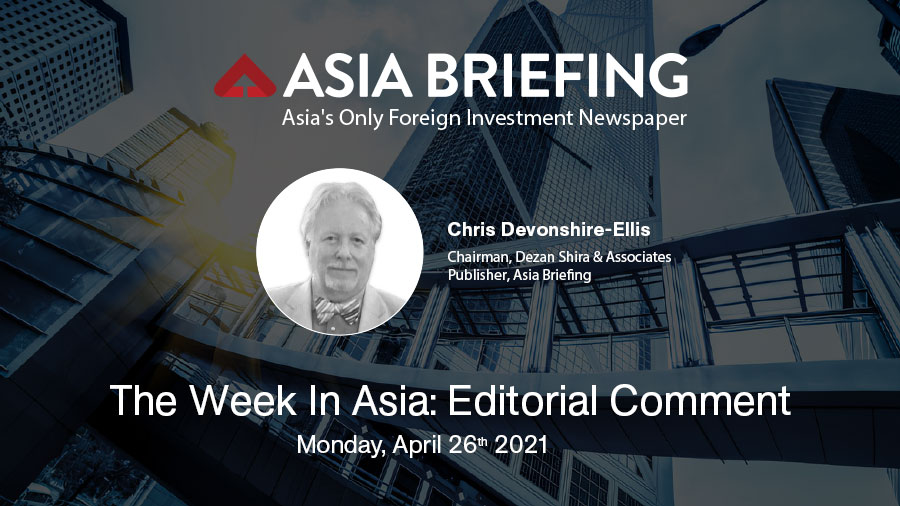 News that the Australian National Government in Canberra have withdrawn the two MoU its Victoria State signed off with China's National Reform & Development Commission – an advisory body – are part of the on-going rancor between Beijing and Canberra. To date this spat between the two capitals – Canberra has essentially accused Beijing of undermining its sovereignty – has cost Australia about US$3 billion in lost exports over the past 12 months.
Matters are going to get far worse. Canberra is also set to cancel a lease that the Northern Territory State Government signed back in October 2015, when the Chinese-owned Landbridge Group won the bid for a lease of Port Darwin for 99-year lease and a payment of A$506 million. The contract price was more than 25 times the profit the port had earned over the preceding two years, and Landbridge also promised to invest A$200 million over a 25-year period. Cancelling that deal just 5 years into a long-term agreement is going to cost a lot of money. It will also result in a huge diplomatic row.
Similar issues are going on in the UK, where a Parliamentary Motion was passed accusing China of committing genocide in Xinjiang. I have warned about the dangers of diminishing the term 'Genocide' in the past, and while at present the security situation in Xinjiang is not ideal, it is not ideal for China either.
More insightful analysis reveals the truth behind the arguments Canberra and London have presented. In Canberra's case there has been a disconnect between Federal and State policy, with Canberra passing laws to prevent States signing off deals with foreign governments without Canberra's say-so. That only came in retroactively after the China deals – and over 1,000 others that Australian States such as Victoria had agreed to with many other countries such as Indonesia, Iran, and Syria – had been signed. Canberra changed Australian law to impose greater Central Government authority. It remains an irony in that doing so it mirrors Beijing's political doctrine. But it was hardly China's fault there were weaknesses in the links Australian between Federal and State Governments, it's negligence by Australian lawmakers and politicians. Yet the fingers were pointed at Beijing as the convenient 'baddie' to cover up their own shortcomings – and distract attention away from them making a grab for increased powers aand taking these away from the elected representatives of Australia's regional States.
In the case of Xinjiang, with a large population of some 13 million Sunni Muslims, (Uyghurs) Beijing has become concerned over the planned US military withdrawal from Afghanistan announced by Washington over a year ago. That will now take place by September 11 this year. Both ISIL
and the Taliban remain very active in Afghanistan, and with China sharing a border, Beijing is highly concerned about regional security. Just last week a bomb went off in Quetta, Pakistan, where the Chinese Ambassador was attending meetings. Xinjiang has a border with Pakistan too. With Joe Biden assuring the American public that "The threat to our homeland has been reduced and we can bring our troops home" no-one in the West has raised the issue about the implications for China.
In fact, they are very serious. The Uyghur Muslims are the same Sunni Muslims as the Taliban. Taking large numbers of the more impressionable into camps makes security sense until the Afghan peace process can be finalized. If China did not act in an assertive manner, terrorism could very easily spread throughout Xinjiang. Thousands could die. Terrorist violence and bombs could spread to other Chinese cities. At present, while the situation in Xinjiang is not ideal, bombs are not going off and people are not dying. This is why it is somewhat abhorrent for UK MPs to accuse China of Genocide. A Genocide would be what would happen if China did not place a security blanket over the region and get tough. It's not great but the alternative is far worse.
Canberra blamed China for what was essentially weaknesses within its own legislation governing the relations between Federal and State Governments. That is dishonest.
The UK has accused China of Genocide. This is naïve and designed to deflect the still unresolved mess the British, along with the US Government created in Afghanistan.
Beijing wants predictability and consistency in its diplomatic relations with the West. Instead, it is being treated as a whipping boy. Politicians should make decisions based on facts and truth. There is very little of that being spread about right now when it comes to assessing China – meaning businessmen and investors need to take a long hard look at the mechanisms of politics, what is being said and where the truth lies. China is about to become the world's largest, and most valuable consumer market by 2025. It is taking the rest of Asia along with it. Western based investors should take note – and take what their politicians are trying to tell them with a very large dose of skepticism.
Best regards;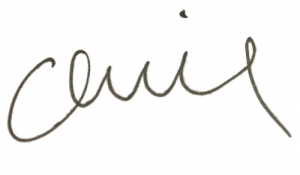 Chris Devonshire-Ellis 
Chairman, Dezan Shira & Associates
Publisher, Asia Briefing 
E: editor@asiabriefing.com
W: www.dezshira.com