Firm establishes presence in Bangladesh, Mongolia, Japan & South Korea
Dezan Shira & Associates, the pan-Asian foreign direct investment practice, have established formal relations with four new 'Asian Alliance Partners' – giving the firm a platform to further develop and assist clients throughout Asia. The four new partners are in Bangladesh, Japan, Mongolia & South Korea.
"These arrangements allow us to cooperate more closely with selected regional partners with contractual relationships in place governing service standards, collaborative marketing, fee sharing as well as better understanding regional cross border integration" says the practice Chairman, Chris Devonshire-Ellis. "Japan and South Korea are members of the recent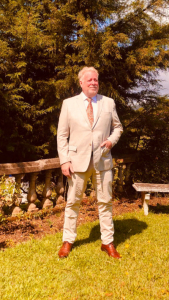 RCEP agreement along with China and ASEAN, where we already have a mature, invested business presence. Bangladesh is a fast-growing alternative manufacturing destination with supply chains through to China, ASEAN, India and global markets, while Mongolia is a primary member of the Belt & Road Initiative and is benefiting from what is about to be a doubling of China-Russia bilateral trade to US$200 billion per annum."
These additions bring the firms presence to 22 fully owned offices, 8 Alliance offices with partners and 4 liaison offices in Europe and the United States.
The expansion of the firm isn't set to stop just yet. "We hope to conclude agreements later this year in Pakistan and Sri Lanka" says Devonshire-Ellis "and are starting to take an interest in Central Asia and Africa. lntra-Eurasian trade is developing with Central Asia being connected to South Asia during this decade, while China has invested in 70 ports around the African coastline. Global trade dynamics are changing, and we want to be where that action is happening."
Dezan Shira & Associates: www.dezshira.com
Contact: asia@dezshira.com