Op-Ed Commentary: Chris Devonshire-Ellis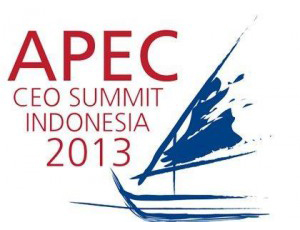 BALI, Oct. 6 – While the theme of this year's APEC is multilateralism, the other issue bubbling beneath the surface, like Obama's no-show, is the sovereignty question over the Spratly Islands. Claimed in their entirety by China and Vietnam, partial claims are also made by Brunei, Malaysia, and the Philippines – all of whom are members of APEC.
China has gone so far as to recently issue Chinese nationals with passports depicting maps of China on them that show the entire disputed region as Chinese. Several countries have refused to stamp the passports and will only issue visas on separate pieces of paper to be then stapled to the official document. China has long insisted that its contentious 'nine dotted line' is a valid representation of its nautical borders, yet this line first appeared in an official Chinese document in 1948 without any consultation with its neighbors.
Today, as the territory promises oil and gas reserves, the issue has become more important. The line, whose very legality is in serious doubt, takes Chinese claims to maritime territory very close to the coastlines of Vietnam and the Philippines.
Both Brunei and Malaysia have been fairly relaxed about the Chinese claims, and Malaysia has not actively shown much resistance to China's position. As a result, bilateral trade between China and Malaysia has boomed – it is at US$94.8 billion at present and is set to increase 60 percent to US$160 billion by 2017.
The inference is that agreeing with China, or pacifying China, leads to increased trade and investment opportunities – disagreeing with the Chinese position does not.
The Philippines' largest trade partner is not China, but the United States. Their bilateral trade with China is just US$36.4 billion, despite the Philippines economy being worth US$250.27 billion last year, compared with Malaysia's US$303.53 in the same period. The Philippines bilateral trade with China is roughly a third of what it should be in terms of its economic size when compared to the bilateral trade Malaysia enjoys with China.
Clearly, having disputes with China affects trade with the Chinese, and as the Japanese know full well concerning their own disputes with China, it can turn ugly. Japanese exports to China are at a four year low – sparked in part by feelings of anti-Japanese sentiment whipped up by the Chinese government amongst its own nationals in the wake of disputes over the Senkaku Islands in the East China Sea. Drivers of Japanese vehicles have been beaten up in Shanghai for their sins, and the purchase of Japanese goods by Chinese nationals has unofficially become "unpatriotic" – but not without some crafty Chinese state media influence along the way.
As a result, the Japanese are in turn looking for other opportunities in Asia. While not pulling out of China, the constant Chinese assertiveness towards them has begun to seem more of a liability. Japan is making serious commercial inroads into India and elsewhere as a result – China is regarded as 'unfriendly' and Japanese multinational corporations are actively seeking alternative markets.
China's aggressiveness towards Japan – which is after all the world's third largest economy – may yet come back to haunt them. The Yen is now heading for new investment pastures.
The ability of the Chinese to turn bilateral trade taps on and off is a major worry for its other neighbors – just how close to China should our economy become? Corporate businesses require trade stability, as do governments when looking to develop bilateral trade and tax revenues from this. China's sheer size and its obvious willingness to instantly politicize trade – as the Japanese and Philippines have experienced – has many worried.
China's position when dealing with disputes historically has always seemed to be a policy of continual negotiations. Some have been going on for centuries, and especially those in the Himalayan regions, although many only really began to surface as serious issues after the Communists took power in China in 1949. Yet in today's more clear-cut world, frustrations are building at an apparent Chinese intransience to actually agree to anything other than to perpetually disagree.
The Philippines, however, fed up with this position, have taken the Spratlys question to a higher playing field – the United Nations Arbitration Tribunal. Assembling a highly experienced legal team they are submitting a request to the UN to make a ruling on the validity of China's claims. The Chinese meanwhile have refused to acknowledge the claim and are not representing themselves at the Tribunal. They have also played the political scoring card and demonstrated their unhappiness at being called to the UN by the Philippines by "uninviting" the Philippines President to an ASEAN-China Trade Expo in Nanning last month – at which the Philippines were the primary featured nation.
The UN Court will decide upon the merits of the Philippines case against China next year. China has threatened to ignore it. Yet if it does, what kind of signal will that send to the rest of Asia? China needs to find a diplomatic solution to this – and fast – if it is not to be seen to step outside internationally agreed conventions to which itself is a signatory.
China otherwise risks being seen as a regional bully when it comes to using trade as a weapon and when it is quite willing to disregard international laws. Such a failure may well just let the United States back in to a region that it has recently been pilloried for ignoring, including a large military presence that has recently been redeployed from Central Asia and is now sitting in Stirling Military base in Perth, Australia, to support the claims of its friends.
The Chinese may not like it, but the Spratlys issue is fast becoming one where the China-designated "agree to disagree" policy may have to finally reach a conclusion.
Chris Devonshire-Ellis is the Founding Partner of Dezan Shira & Associates and is currently attending the APEC CEO Summit. He will be reporting on discussions and speeches made at the event exclusively on Asia Briefing over the coming days.
You can stay up to date with the latest business and investment trends across Asia by subscribing to Asia Briefing's complimentary update service featuring news, commentary, guides, and multimedia resources.
Related Reading
India Appeals for APEC Membership
China to Consider Code of Conduct in the South China Sea
China Claims 90% of Spratly Islands, Actually Controls 13%
China's Territorial Disputes in the South China Sea and East China Sea