New Doha Round of Talks Set to Recommence in December
Op-Ed Commentary: Chris Devonshire-Ellis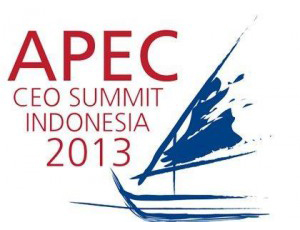 BALI, Oct. 7 – The APEC ministers currently at the annual APEC CEO Summit this year being held in Bali have agreed to support a new round of the so-called Doha Round of talks. These discussions, which are part of the World Trade Organization initiatives, support a multilateral trading system and were set back in 2001. They have been mothballed since 2008 over a number of disagreements, principally related to differences of opinion over agricultural issues between the United States and India.
APEC has its own "Bogor Goals" – instigated in 1994 (pre-Doha) which largely mirror those of the Doha Round. These call for the creation of free and open trade and investment in the Asia Pacific by 2020.
APEC Ministers issued a statement this weekend: "We reiterated our collective resolve to achieve successful and balanced outcomes at the ninth WTO Ministerial Conference in Bali, including agreement on trade facilitation, some elements of agriculture and development, including issues of interest to least developed countries."
The next WTO meeting will be in Bali in December.
Indonesian Trade Minister Gita Wirjawan, who chaired the meeting as host, said APEC ministers would work together until December to formulate packages that could advance the Doha Round of talks when the WTO meets. He wants APEC members to issue an operational statement containing concrete actions such as APEC member countries persuading non-APEC members to agree on the package before December.
"Success at Bali would provide a stepping stone to the full conclusion of the Doha Agreement," he said. "The members collectively make up 44 percent of global trade and 55 percent of global domestic product."
Meanwhile, APEC ministers agreed on a framework that would see additional products be added to the bloc's list of "Environmental Goods Products (EPs)," which include important staples such as palm oil and rubber among others. Both palm oil and rubber are crucial exports for Malaysia, Indonesia and Thailand. However, EP certification requires that these products did not originate from plantations established on deforested peatlands, and would require both Malaysia and Indonesia especially to clamp down on the practice of clearing rain forests for these industries. Adding them to the EP list would reduce import tariffs to 5 percent or less by 2015, allowing these sector in these countries to expand and for major consumers such as the United States, China and Japan to import at reduced prices.
You can read Chris Devonshire-Ellis' full series of articles on this year's APEC meetings here:
Chris Devonshire-Ellis is the Founding Partner of Dezan Shira & Associates and is currently attending the APEC CEO Summit. He will be reporting on discussions and speeches made at the event exclusively on Asia Briefing over the coming days.
You can stay up to date with the latest business and investment trends across Asia by subscribing to Asia Briefing's complimentary update service featuring news, commentary, guides, and multimedia resources.
Related Reading
Are You Ready for ASEAN 2015?
ASEAN integration in 2015, and the free trade agreements China has signed with ASEAN and its members states, will change the nature of China and Asia focused manufacturing and exports. In this important issue of Asia Briefing we discuss these developments and how they will impact upon China and the global supply chain.