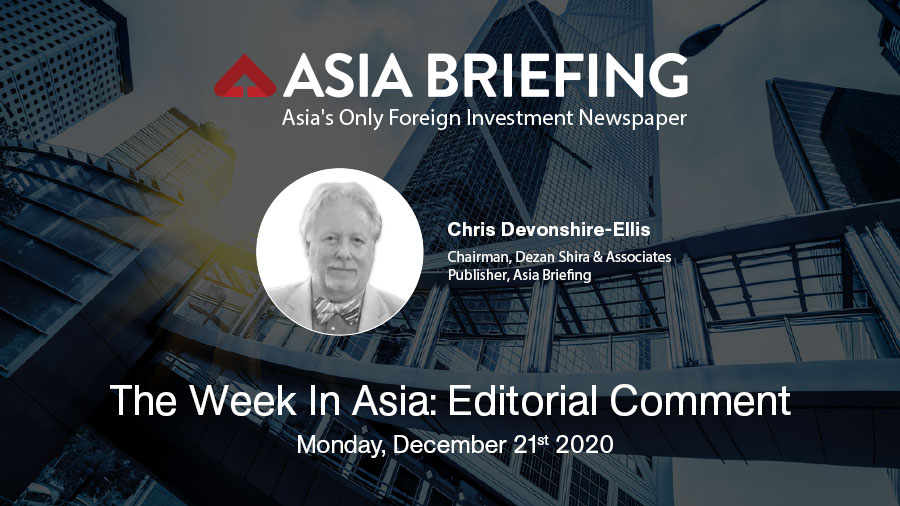 With vaccinations against Covid-19 now starting to commence at the back end of the year, there is light at the end of the tunnel as concerns the race to beat the virus. It is not however going to be a smooth path – manufacturing, storage, distribution and logistics all present challenges. A look at our vaccine roll-out map of Asia identifies the strengths and weaknesses across the Eurasian continent – Covid-19 will remain with us for much of 2021. There will be successes and failures and occasionally some returns to lockdowns – the year will prove erratic.
That means a risk adverse approach to the year is the prudent step to take, and although there is undoubtedly pent-up need for some industries, especially within travel, tourism and the hospitality sector overall, reliance on traditional, safe foreign investment markets will continue to take precedence.
This year, and next, that will mean increasing investment flows into China, and Asia as a whole. Foreign investment into China has been growing and Chinese policy has been to encourage this, one reason why China's Foreign Investment Law was modified earlier in the year.
It is now Chinese State policy to encourage foreign investment, as the 'Dual Circulation Strategy' defines. The terminology refers to the parallel emphasis on an 'internal circulation' and an 'international circulation' and a shift towards becoming a demand and innovation-driven economy, and seeks to spur China's domestic demand on one hand and simultaneously develop conditions to facilitate foreign investment and boost production for exports on the other.
The result has been just as China's policy planners wished for: China's outbound investment has dropped from US$222 billion in 2016 to around US$50 billion in 2020. While that has encouraged China critics to suggest the Blt & Road Initiative is running out of money and point to this slow down of ODI to illustrate the point, it has been quite deliberate. China has spent some US$4 trillion on the BRI over the past seven years, and many of those projects are now coming to completion. It simply doesn't need to continue to spend that sort of money overseas, or least not at the present time. That is resulting in a Phase 2 of BRI investments starting to kick in, as I explained last week in this article here. Chinese investors are currently looking for returns, and minority equity takes rather than full-blown multi-billion dollar project contracts. That cycle is closing.
What is on the rise, again as part of the Dual Circulation Strategy, FDI into China rose 6.4% this year. China is shifting gears to become a consumer economy. China is also investing heavily in this. Consider the development of companies such as Alibaba and TenCent. According to Crunchbase, Alibaba owns 312 other companies and has gone through 676 funding rounds to grow its business. TenCent owns 800 companies, of which 70 are now listed and owns 160 Unicorns with values in excess of US$1 billion. These are consumer driven companies, lead by hi-tech. China's policy to become a consumer-driven economy is a charge that is already well underway, and this is excellent news for foreign investors. It is also excellent news for a more investment risk adverse mentality. Foreign investment into China's 550 million middle class consumer base is very much a growth market, and China will continue to be a safe haven through 2021.
It is a similar story in parts of ASEAN, and India. ASEAN is a diverse bloc, with some countries yet to reach their potential. Singapore, Indonesia, the Philippines and Vietnam will all continue their attractiveness to foreign investors next year, again as a result of specific policies to attract this. Cambodia, Laos and Myanmar will reap some benefits as a result of last month's RCEP deal, with manufacturers from Australia, Japan and South Korea looking these lower cost centres to provide finishing services. India meanwhile has also made policy adjustments in labor law reform and as my colleague Rohit Kapur points out in the this week's Dezan Shira & Associates Partner Briefing, is also enjoying a renaissance in FDI. This too will continue in 2021.
Being risk adverse means minimizing the chances of failure. China, the ASEAN nations and India have all taken policy decisions that directly impact on improving the attractiveness and stability of foreign investment into their countries and have made the playing field easier for investors to succeed in. 2021 will turn out to be a banner year for foreign investors who enter the Asian markets, and you will find our 2021 investment planning guides for all of Asia, including some free magazines, elsewhere on the Asia Briefing homepage.
Also this week on Asia Briefing, apart from our daily pan-Asian business news articles, which are uploaded at about 6pm Asia time, we feature for this week an overview of investments into the Indian States of Gujarat, Maharashtra and Telegana, and complete the India theme with a series on sectoral investments into the Electric Vehicle Industry, Pharmaceuticals and Toy manufacturing.
I may also take the opportunity to wish you a Merry Christmas! I will be spending it in Nuwara Eliya, in the Sri Lankan mountains, a colonial era Hill Station that despite being just off the equator offers cool evenings, pine forests and log fires. I will however need to kennel the dogs to keep them out of reach of the local leopards, also on the prowl for Christmas dinner!
With best wishes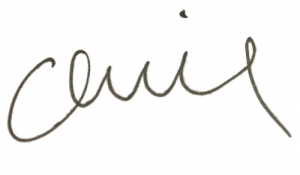 Chris Devonshire-Ellis 
Chairman, Dezan Shira & Associates
Publisher, Asia Briefing 
E: editor@asiabriefing.com
W: www.dezshira.com