By Benedict Lynn and Nishant Maddineni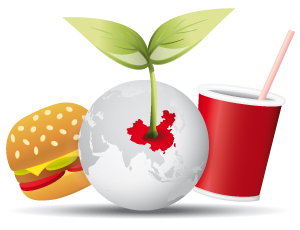 In part two of this series of articles examining the fast food industry throughout the Asia-Pacific region, Asia Briefing takes a look at some potentially lucrative but more risky markets. Last week in part one, we focused on countries where the fast food business is booming.
China
China's strong economic growth since the 1980s has coincided with the growth of its fast food market, which now stands at close to US$200 billion and rising.  In 2012, the largest market share went to Yum! Brands at 6.5 percent, with KFC and Pizza Hut seeing the most success out of its licensed brands in China.  The second largest market share is for McDonald's at 2.3 percent.  However, most of the rest of the top franchises in China are run by local Chinese companies.