Search Result (2 results)
Published: January 2021
An Introduction to Doing Business in Vietnam 2021 will provide readers with an overview of the fundamentals of investing and conducting business in Vietnam. 2020 is a year, businesses are likely to forget due to the pandemic that disrupted global supply chains resulting in significant businesses losses. Nevertheless, Vietnam was one of the few countries that achieved net positive growth of 2.91 percent in 2020. This is one of the reasons why foreign investors remain keen on doing business in the country. We hope this business guide will provide investors with an insight into key aspects of undertaking and doing business in Vietnam.
---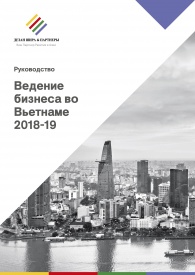 Complimentary
View
Published: October 2019
В данном руководстве Вьетнам Брифинг мы предлагаем иностранным инвесторам подробное руководство по выходу и ведению бизнеса во Вьетнаме. Вы сможете ознакомиться с различными инвестицоинными моделями, налогооблажением, вопросами связанными с наймом персонала и возможностями в свободной торговой зоне. Эта публикация, предназначенная для ознакомления с основами инвестирования во Вьетнаме, была составлена компанией «Дезан Шира и Партнеры», экспертом по прямым иностранным инвестициям в развивающуюся Азию.
---