Search Result (23 results)
Published: August 2015
In this issue of Asia Briefing magazine, we provide a comprehensive overview of the cost of doing business in China compared with the Association of Southeast Asian Nations (ASEAN). We analyze some of the key considerations that will impact upon the profits of an Asia-based business, including labor costs, social welfare, and industrial land prices. In addition, we take a look at how ASEAN's export volume and GDP per capita currently compares with China.
---
Published: September 2014
In this issue of Asia Briefing, we forecast the effects of ASEAN Economic Community on foreign investment into the region in the lead up to 2015. Following this, we highlight what is happening in some of ASEAN's hottest industries for investment, including electronics, information and communications technology, textiles and medical devices. Lastly, we examine the growing potential of bilateral trade between ASEAN and India in light of recent historic developments in the latter.
---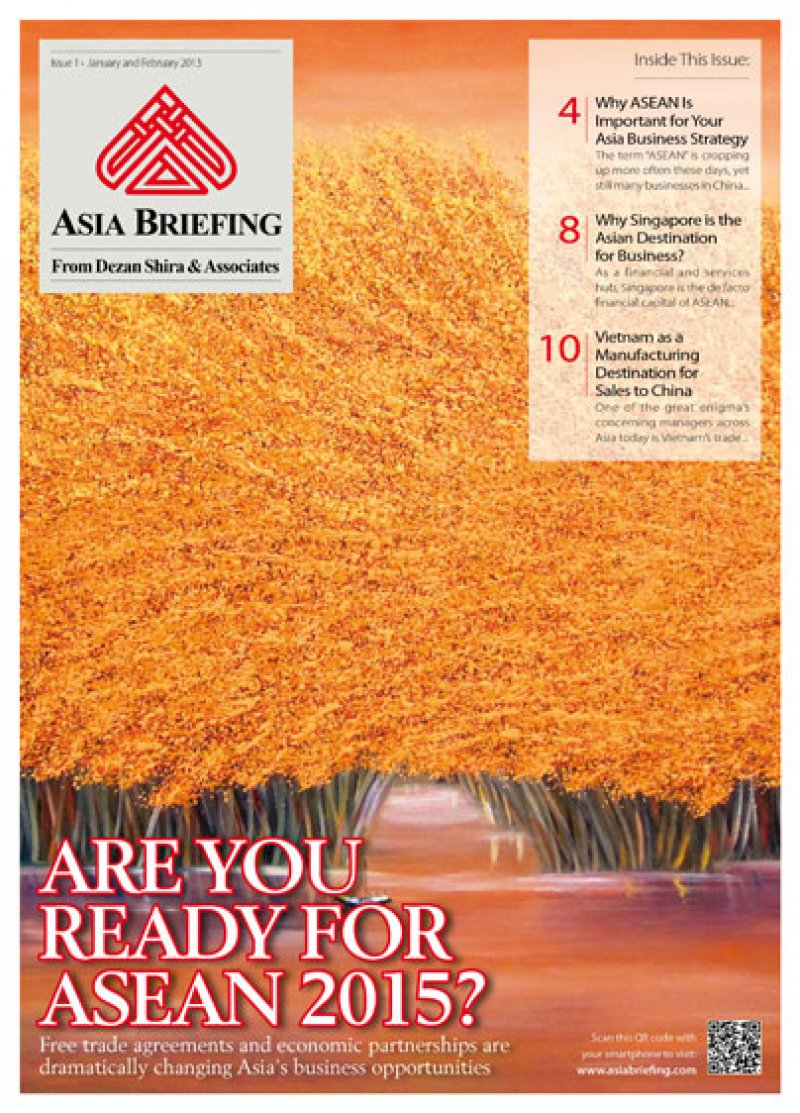 Complimentary
View
Published: January 2013
Although both China and India have recently signed free trade agreements with ASEAN, many businesses still seem blissfully unaware of the free trade agreements and economic partnerships that are dramatically changing Asia's business opportunities. These are agreements that do away with customs duties and tariffs on thousands of products. In this first issue of the bi-monthly Asia Briefing magazine, we focus on the new dawn that ASEAN free trade brings to the entire region, as well as the dramatic added impact of pan-Asian free trade agreements such as the Regional Comprehensive Economic Partnership.
---