Tremendous opportunities exist, but the rise of China may create tensions
Op-Ed Commentary: Chris Devonshire-Ellis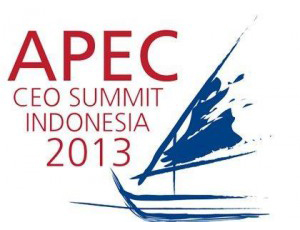 BALI, Oct. 7 – An interesting session was held this morning at the APEC CEO Summit with Kishore Mahbubani, an ex-Singaporean Ambassador to the United Nations, and considered one of the "Great Global Thinkers" by Foreign Policy Magazine. In a session dealing with the major trends in Asia, he highlighted many positives, yet also some warnings concerning the reaction of long-established major economies to the rise of China.
Terming the good news as "the Dual Political Miracle" he stated that the world was going through the biggest shift in the balance of power ever seen. To illustrate this, he compared the global economy of 1980 to that of how it will look in 2017.
1980:
United States' share of global GDP: 25 percent
China's share of global GDP: 2.5 percent
2017:
United States' share of global GDP: 17.6 percent
China's share of global GDP: 18 percent
This means that for the first time in over 200 years, a non-Western nation would be the dominant economic power. He also stated that this had been achieved without conflict. The number of global deaths due to war was the lowest ever, and the likelihood of war was also very low.
The World Trade Organization's target of halving global poverty by 2015 had already been achieved, while the number of middle class citizens in Asia – currently some 600 million – would expand by a multiple of 3.5 times to reach 1.75 billion by 2020. By 2030, Mahbubani said, 50 percent of the total world population would be middle class.
"The good times are coming," he stressed, and there would be an unprecedented uplift in the fortunes of global humanity in the next five-ten years.
Challenges will arise, however, from the rise of China and the difficulties this will cause both in terms of competition and the psychological adjustment. He said that China and the United States would be both collaborators but also competitors – and that this would be "politically difficult" to manage.
Japan, he said, would also have to go through a period of "massive psychological adjustment" as its position, which had dominated China for the past 300 years, would also change. Both nations faced serious cultural and historical barriers in making this transition. Mahbubani also pointed out the complexities of the South China Sea as an area that could spark conflicts.
However, Mahbubani noted that thus far no serious conflicts had materialized, and if no unexpected events occur, the "explosion of multi-nationalism" would usher in a new decade of massive prosperity across Asia.
Mahbubani's comments certainly echo my own broad views. However, there are some key notes to take home from the overall expansion of China's trade and investment into the region.
President Xi Jinping's recent visits to Indonesia and Malaysia resulted in massive multi-billion dollar deals being signed, with China's bilateral trade with Malaysia expected to rise 60 percent in the next five years. China is also investing heavily into Indonesia, and in both cases has supported the idea of a Chinese-funded ASEAN Bank to speed up infrastructure development across the Asian region.
It's a lesson that United States and European government leaders and businesses should take note – China's outbound investment isn't going to the developed world, it is being spent on emerging economies and especially those in Asia. This means that a far more developed strategy to participate in Asia is required by western multinational corporations (MNCs) if they wish to take advantage of the infrastructure development projects that will come along. Specifically, they must be aware of the creation of an Asia base from which to identify and participate in projects. Singapore is an obvious choice for such headquarters – being strategically located in Southeast Asia, home to the ASEAN secretariat, and with a low tax cost base.
Mahbubani's words and predictions ring true. For the western world's MNCs expecting to participate they need to get over to Asia and establish themselves here to make it happen.
Kishore Mahbubani's new book "The Great Convergence – Asia, The West, & The Logic Of One World" explaining how multinationalism and integration will play out in the years ahead is out now and can be purchased on Amazon.
Chris Devonshire-Ellis is the Founding Partner of Dezan Shira & Associates and is currently attending the APEC CEO Summit. He will be reporting on discussions and speeches made at the event exclusively on Asia Briefing over the coming days.
You can stay up to date with the latest business and investment trends across Asia by subscribing to Asia Briefing's complimentary update service featuring news, commentary, guides, and multimedia resources.
Related Reading
APEC Re-Invigorates Full Free Trade Pact By 2020
India Appeals for APEC Membership