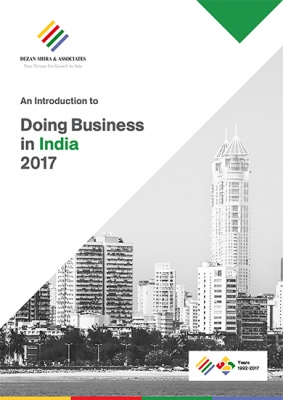 An Introduction to Doing Business in India 2017
Published: February 2017
An Introduction to Doing Business in India 2017 is designed to introduce the fundamentals of investing in India. As such, this comprehensive guide is ideal not only for businesses looking to enter the Indian market, but also for companies who already have a presence here and want to stay up-to-date with the most recent and relevant policy changes.
This publication is currently unavailable. Please contact sales@asiabriefing.com for further information.
No. of Pages: 77 pages
2016 ended on an epochal note for India's economy as the government implemented the demonetization of high-denomination currency notes (Rs 500 and Rs 1000) in an effort to combat counterfeit currency and formalize the parallel (black) economy to increase tax jurisdiction. Old currency was allowed to be exchanged till December 30, in tranches, and was monitored by tax authorities for discrepancies. Only in the case of non-resident Indians (NRIs), this exchange will be allowed until June 30, 2017; Indians who were abroad between November 9 and December 30, 2016 will be allowed a grace period till March 31, 2017.
In the initial weeks, demonetization led to cash shortages as the central bank imposed restrictions on withdrawals to manage the distribution of new and small denomination currency. Inevitably, this resulted in the slowdown of consumer spending and industrial growth, leading to a dip in the country's growth forecast at 6.6 percent.
Nevertheless, this slowdown is most likely to be temporary as India remains one of the fastest growing economies of the world. In the medium term, growth prospects look good precisely as the drive towards accelerating domestic manufacturing, infrastructure investments, support for startups, and the digitalization of the economy will continue undeterred. Bolstering this overall positive outlook is the expected implementation of the Goods and Services Tax (GST) in the forthcoming financial year. Finally, the government is committed to various economic, legislative, and regulatory reforms that will ease the entry, investment, and expansion of business operations in India.