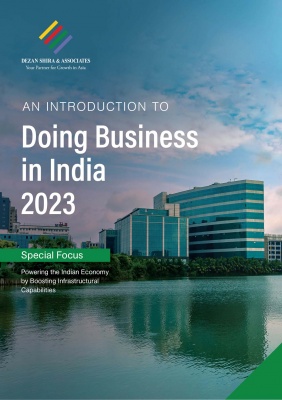 An Introduction to Doing Business in India 2023
Published: January 2023
This publication is designed to introduce the fundamentals of investing in the Indian market and includes a guide to corporate establishment, merger and acquisition, tax advisory, HR and payroll, and financial reporting and audit compliance.
India defied global trends in 2022 to witness record M&A activity and remains among the fastest growing economies in the world. Despite economic headwinds due to geopolitical factors and a global consumption slowdown, the World Bank revised its 2022-23 GDP forecast for India upwards to 6.9 percent from 6.5 percent (in October 2022).
India boasts of over 100 start-up unicorns and has the third largest start-up ecosystem in the world. In 2022, the government powered through trade negotiations with leading markets and was able to conclude FTAs with the UAE and Australia. Infrastructure spending too has been robust – with connectivity projects sanctioned and sped up and a master plan in the works for port modernization.
Meanwhile, beneficiaries were finalized for several production-linked incentives (PLI) schemes announced to enhance domestic manufacturing capacity and boost exports. Business reforms – via reducing procedural complexities and digital governance – have been pushed alongside industrial policies to attract greater foreign investment in major states.
Going into 2023, India wants its presidency of the G20 to coincide with achieving inclusive development, higher economic growth, accelerating exports for core industries, moving up the global value chain, and expanding green sectors to meet climate action targets.
Designed to assist you with your India market strategy, this doing business guide is compiled by the experts at Dezan Shira & Associates, a specialist practice providing business intelligence, corporate establishment, business advisory, tax advisory and compliance, accounting, payroll, due diligence, and financial review services to multinationals investing in emerging Asia.
Doing Business in India 2023 covers the following- topics:
India's investment climate
Setting up a business
Mergers and acquisitions
Taxation
Transfer pricing
Financial reporting and audit
Human resources and payroll