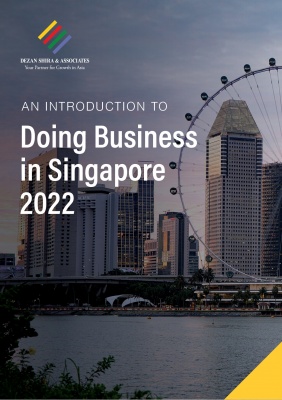 An Introduction to Doing Business in Singapore 2022
Published: May 2022
An Introduction to Doing Business in Singapore 2022 is designed to introduce the fundamentals of investing in Singapore, compiled by the professionals at Dezan Shira and Associates. The comprehensive guide includes details on corporate establishment, tax advisory, and bookkeeping, in addition to HR and payroll, double tax agreements, and audit and compliance.
With its favorable taxation policies and strategic position within Southeast Asia, Singapore offers foreign investors competitive and unprecedented access to the Asian market. Businesses operating in Singapore enjoy over 80 double taxation avoidance agreements, significant tax deductions, and numerous free trade agreements with neighboring Asian nations.
In addition to its political and economic stability, Singapore stands as a prominent financial center within the ASEAN region. The city-state has sought to mirror international business and trade standards, such as those presented by the World Trade Organization and the Organization for Economic Cooperation and Development.
However, this status was tested at the height of the pandemic, which saw the economy shrink by 5.8 percent in 2020, resulting in the worst recession since independence. In response, the government injected over S$109 billion (US$80 billion) into the economy, providing a variety of fiscal and non-fiscal incentives to cushion the economic impact.
The economy is expected to rebound between three to five percent in 2022, although recovery is expected to be uneven, particularly for the tourism and aviation industry, which will take longer to recover.
For foreign investors, Singapore continues to offer direct access to the global market as it has emerged resilient despite COVID-19 related risks. The country's outward-oriented sectors, such as manufacturing and wholesale trade, remain strong. Additionally, growth in information and communications and finance remain healthy, driven by increasing demand for digital solutions and payment processing services.
For corporate entities hoping to establish a holding company, branch office, or regional headquarters, Singapore offers a powerful advantage in terms of business opportunities, government incentives, and trade relation benefits. This publication, designed to introduce the fundamentals of investing in Singapore, was compiled by Dezan Shira & Associates, a specialist foreign direct investment practice providing corporate establishment, audit, business advisory, tax advisory and compliance, accounting, payroll, due diligence, and financial review services to multinationals and small- and medium- sized enterprises investing in emerging Asia.