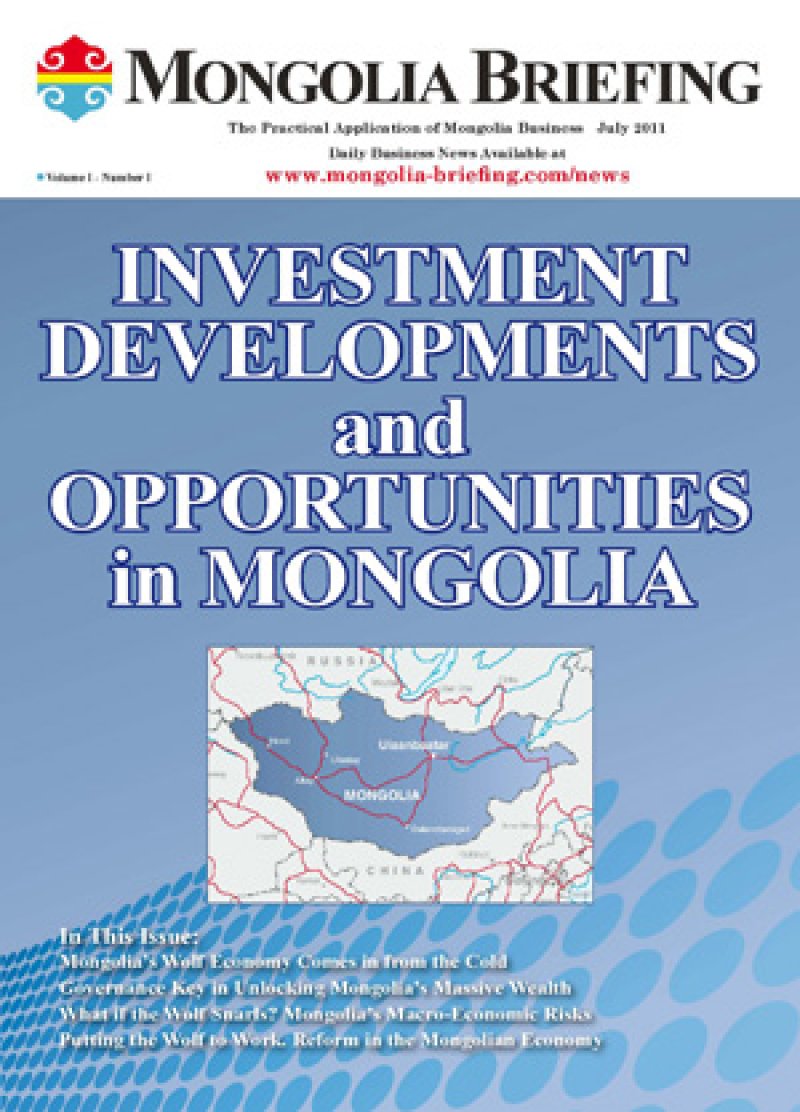 No. of Pages: 12 pages
Having confirmed the world's largest coal deposits, and second largest deposits of copper, plus massive reserves of silver, gold, uranium and many other rare earths and other minerals, Mongolia is poised on the cusp on becoming a truly global player in the world commodity market. It already has the world's fastest appreciating currency, and GDP growth is set to rise at 30 percent annually from 2013.

This new, 12-page introduction features the very latest developments in Mongolia in terms of foreign investment in the country. With contents derived from speeches made by, and interviews with the Mongolian president, prime minister, finance minister and Resources Ministry, this report outlines both the opportunities and development risks in the country.

Content includes:
The Wolf Economy Comes in from the Cold – Opportunities in Mining, Minerals, and Entrepreneurial Options
Governance Key in Unlocking Mongolia's Wealth – How Corporate Governance has a Lot to Do to Ensure Mineral Wealth Becomes Actualized
What if the Wolf Snarls? – Macro Economic Risk in the New Mongolia
Reform in the Mongolian Economy – Banking, Finance, the Stock Exchange, Sovereign Funds and Why Each Mongolian Will Be a Millionaire by 2014.


Number of Pages: 12