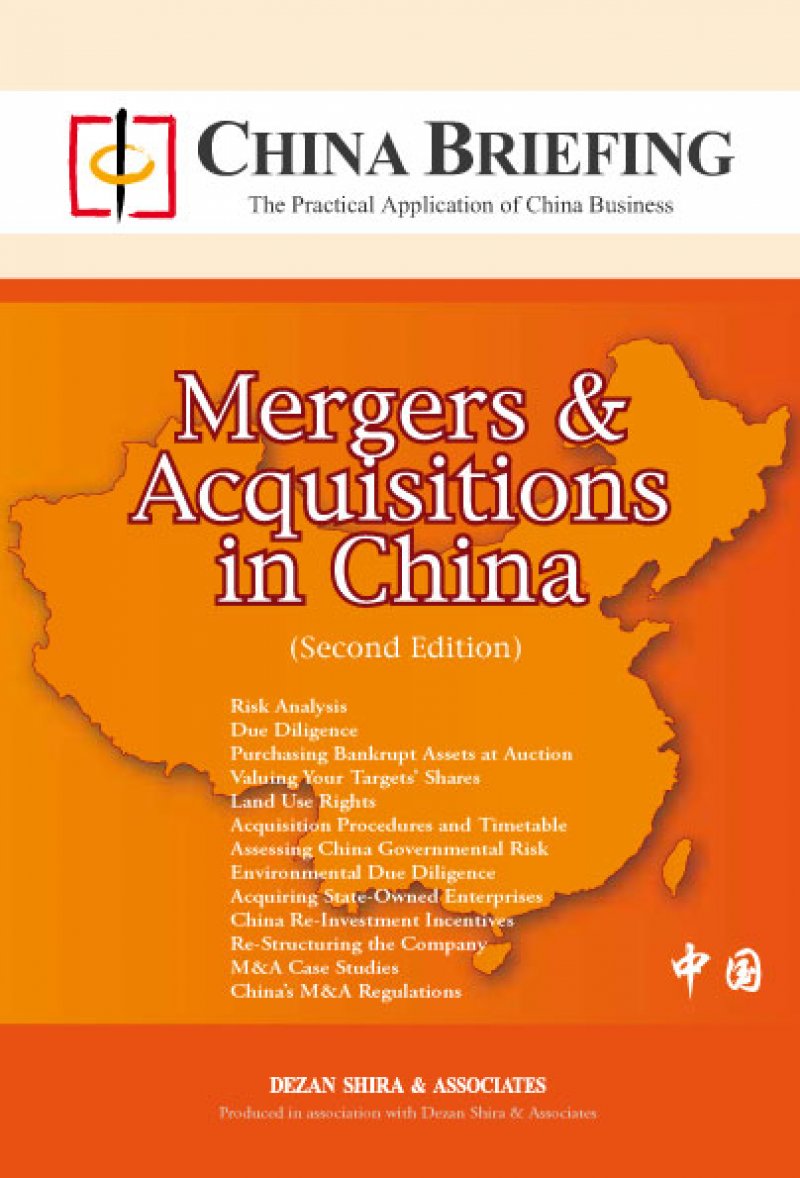 No. of Pages: 100 pages
ISBN: 978-988-15251-4-7
Do you want to enter or develop your China market via acquisition? If you are looking at investing in a China based company, then this book is for you. This guide is a practical overview for the international businessman to understand the rules, regulations and management issues regarding M&A in China. It will help you to understand the implications of what can initially appear be a complicated and contradictory subject. This book tells you the basics of what you need to know, and points you at the structures you should use as well as some of the pitfalls.
M&A environment in China

CJVs v EJVs
WFOEs



Chinese legislation on M&A

Regulatory issues concerning acquisition of privately held companies
Regulatory issues concerning acquisition of foreign-invested companies
Regulatory issues concerning acquisition of state-owned companies
Regulatory issues concerning acquisition of listed companies



Structuring your own M&A

M&A transition structure



Acquisition

The acquisition procedure



Due diligence

Operational DD
Financial DD
Legal DD



Valuing an acquisition target


Negotiating strategy in China


Buying bankrupt assets


Labor issues in M&A


Tax planning in M&A


Converting a Chinese company into an FIE


Common mistakes


Glossary of terms