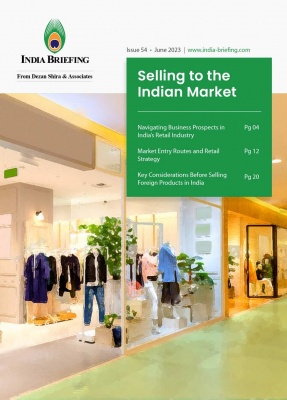 Selling to the Indian Market
Published: June 2023
This publication offers insights into different approaches for entering the Indian retail market and establishing a corporate entity, along with essential factors for foreign retailers to consider when investing in the country. Additionally, it covers some of the important decisions and regulatory requirements associated with selling foreign products in India.
India is one of the top five retail markets globally, but it remains fragmented. Foreign retailers aiming to succeed in this market must develop a comprehensive strategy tailored to their specific business goals. India's diverse consumer market exhibits significant regional variations in language, culture, religion, cuisine, customs, and social norms, all of which influence consumer behavior and spending habits. Additionally, the retail sector is subject to strict regulations regarding foreign investment.
Navigating these complexities necessitates careful consideration of all relevant factors and often requires the assistance of local professionals. Many foreign retailers choose to enter India through licensing arrangements with Indian partners and leverage local distribution networks.
In this edition of India Briefing Magazine, we explore the promising retail opportunities in India, driven by rising disposable incomes and the increasing ubiquity of online shopping. We analyze various market entry routes for establishing a corporate entity in India and highlight crucial investment considerations for foreign retailers. Furthermore, we delve into the essential decisions and regulatory compliance requirements involved in selling foreign products in India.
Dezan Shira & Associates, with its extensive experience in helping foreign enterprises establish operations in Asia, is well-equipped to support companies entering the Indian market. Our offices across India provide valuable local insights and expertise. For more information, please contact us at india@dezshira.com.
Included in this magazine:
Overview of India's Retail Industry
Market Entry Routes and Retail Strategy
Key Considerations Before Selling Foreign Products in India