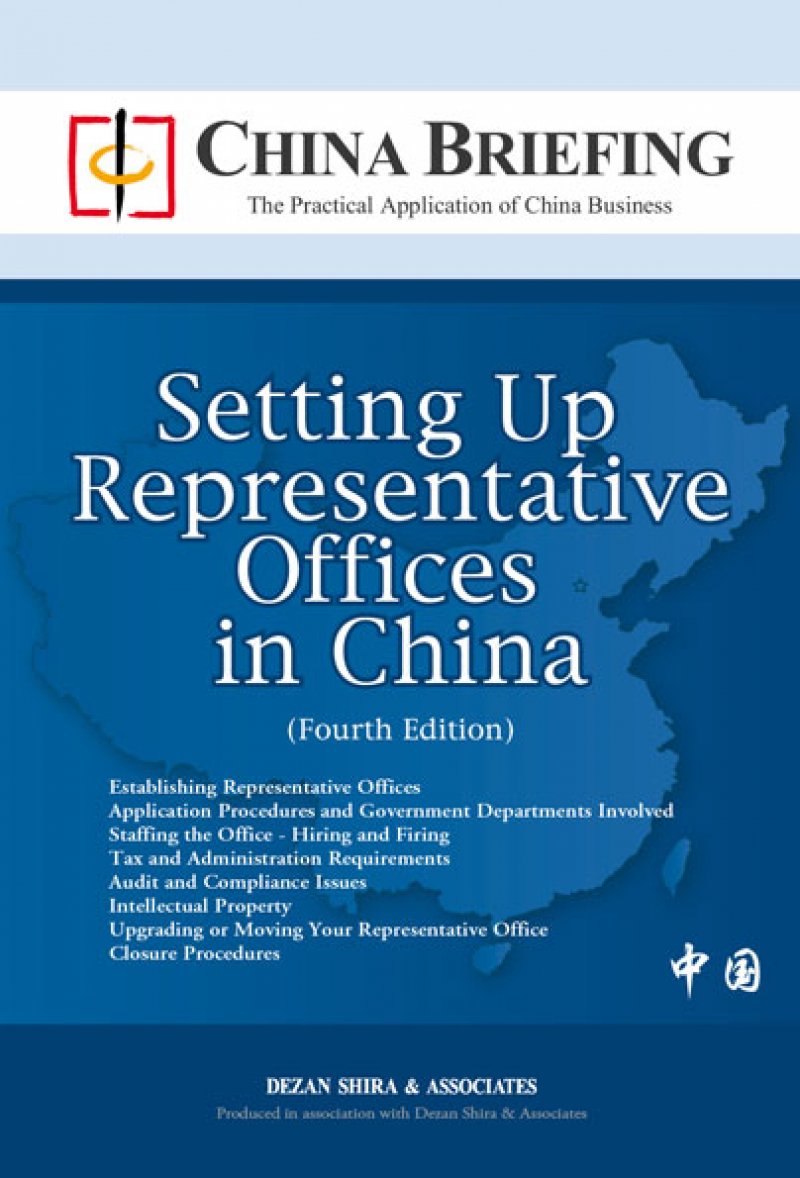 No. of Pages: 51 pages
ISBN: 978-988-18370-8-0
Do you want to do business in China? If you are already in this vast country and want to know more, or if you have never tried your hand at this fascinating market, then this book is for you.
This guide is a practical overview for the international businessman to understand the rules, regulations and management issues regarding establishing Representative Offices in China, including a detailed description of 2010 regulatory updates.
It is part of a series of books on doing business in China, which cover topics such as setting up wholly foreign-owned enterprises, setting up joint ventures, tax, IP and other vital issues for foreign investors in this exciting market.
Establishing Representative Offices

Application procedures and flow chart
RO Applications - common mistakes



Staffing the organisation

General issues
Sample Labor contract
Dismissing Chinese employees
Expatriate Individual Income Tax in China



Tax and financial issues

Tax filing obligations for foreign businesses in China
Annual audit obligations for Representative Offices
Costs and risks of under-declaring staff salaries and taxes for Representative Offices
Sample budget for a Representative Office



Other issues

Intellectual Property
Upgrading your Representative Office
Relocating your Representative Office
Changing the Chief Representative
Closing down a Representative Office



Glossary of terms