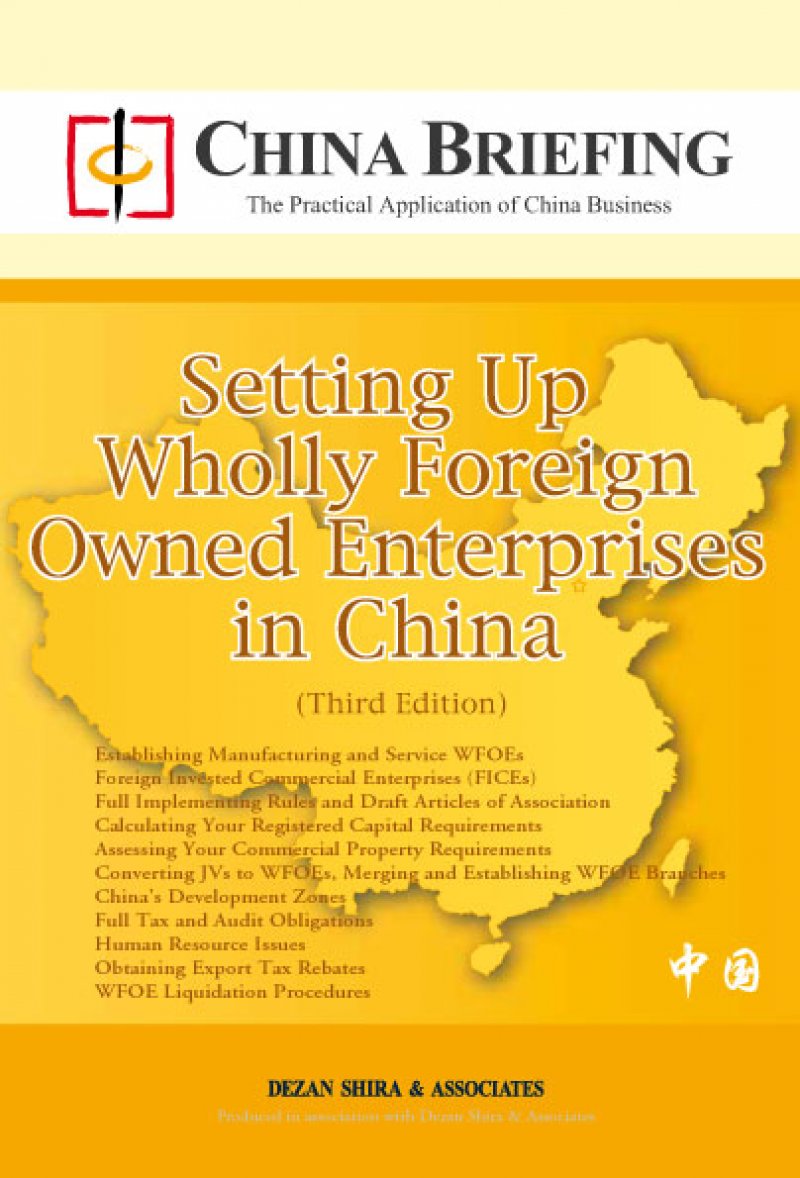 Setting Up Wholly Foreign Owned Enterprises in China (Third Edition)
Published: May 2011
Are you considering investing in China in a manner that allows greater efficiency in management than a joint venture and greater freedom in business activities than a representative office? For these reasons, the popularity of wholly foreign owned enterprises (WFOEs) in China has been steadily increasing in recent years;
No. of Pages: 93 pages
ISBN: 978-988-15251-1-6
Are you considering investing in China in a manner that allows greater efficiency in management than a joint venture and greater freedom in business activities than a representative office? For these reasons, the popularity of wholly foreign owned enterprises (WFOEs) in China has been steadily increasing in recent years; accounting for 77.4 percent of total international investment for the first half of 2010, compared to 27 percent in 1995.
This guide provides a practical overview for the international businessman to understand the rules, regulations and management issues regarding establishing a WFOE.
It is part of a series of books on doing business in China, which cover such topics as setting up joint ventures, tax, IP and many other vital issues for foreign investors in this exciting market.

Devising Your China Investment Strategy

Pre-Investment Considerations
Options Concerning Foreign Investment Vehicles
WFOE Regulatory Issues and Implementing Rules
Encouraged Industry Applications



Structuring Your WFOE

Structuring Manufacturing WFOEs
Foreign Invested Commercial Enterprises
Structuring Service WFOEs
Feasibility Study Reports
Articles of Association (including English language basic draft)
The Application Process
Intellectual Property



WFOE Conversions and Closures

Converting Processing and Assembly Operations (LLJGs) to WFOEs
Converting Joint Ventures to WFOEs
Relocating WFOEs
WFOE Liquidations
Establishing WFOE Branches



Development Zones


Human Resources

Employing Chinese Staff
Employing Expatriate Staff
Good Recruitment Practice
General Conditions and Salaries
Labor Contract Law



China's Business Taxes

Corporate Income Tax
Withholding Tax
Value-added Tax
Business Taxes
Consumption Tax
Audit
Profit Repatriation



Glossary of Terms